Home
Welcome to Ramtha's School of Enlightenment Newsletter
Ramtha and his teachings in news headlines, predictions, and scientific discoveries
FEATURED ARTICLES
"I attended a beginner class in Calgary, Alberta. I think the year was 2003. What I remember from that class was doing C&E® and reaching the fourth seal. I could not stop crying. I remember doing the Neighborhood Walk® in the parking lot of the hotel, then later doing a Remote View of a box that had not been put together yet and I "saw" a ring. When they pulled a ring out of the box, I was both shocked and excited. I picked up the book, "The Wonderful Life of Henry Singer" as well as two decks of happy face cards. Shortly after that experience I became very scared of owning my gifts because I saw the worst of what power and control can do to one's soul if used inappropriately. I vowed I would never hurt people with my gifts/power.
"Over the next 13 years my path took a different course as I allowed my altered ego to run the show. Over those years I removed a lot of 'demons', changed a lot of my beliefs, and got to the point in December 2016 where I made a commitment to return to RSE. In early January I took the course on Create Your Year.
"Before going to work one morning, I was compelled to listen to JZ's talk on forgiveness. What really captured my soul was forgiveness of myself. I probably cried for 15 minutes. The impact of my forgiveness of myself was intense and profound. As I walked out my front door to go to work I heard a voice say — take a picture of the full moon. In the foreground of the picture is the roof of my vehicle (see picture above). I then heard — take a second picture of the full moon.
"The first picture is titled "Moonlight". The second one is titled "Moonlight and Energy". The "moonlight and energy" is like the picture of Ramtha where it shows how he changes the energy around him with his presence. I was so excited when I saw the picture of the energy field in the "moonlight and energy" photo. I had hope!
"I also took the Class 101/102 combined courses and within two weeks of taking that course I made a very profound decision. One day at work I found the proof that affirmed my suspicions that all contractors who worked on our project were not being treated equally and in some cases were treated fraudulently, unfairly. I told my boss and he saw no issue, so I made the decision to not only quit my job, but to retire. I wanted to spend my retirement taking RSE courses with the goal of ascension.
"In society's eyes, I do not have the money to retire, but my belief has always been the money will always be there for me. In May, just prior to my moving from Sudbury, Ontario, where I just quit my job, to Sundre, Alberta, I won a $12,061.38 jackpot (all tax free) at a casino.
"I've manifested the most perfect place to retire to — in the country, surrounded by trees, places to hike, and trails to take long walks. My landlord runs a greenhouse and I have been accepted as family.
"Shortly after arriving in my new home, I was compelled to take two courses online. One was The Physics of Free Will, and the second one was The Mystery of Birth and Death Workshop. I started to take the Free Will Workshop but stopped as I allowed my altered ego's ongoing addiction to alcohol to take charge. I did C&E® half-heartedly, and was one of those who fought myself while doing it. I would Create My Day when I remembered. C&E®, as any other tools I had, I would "take short-cuts".
On June 6, while driving home, I started to cry. I knew I had hit rock bottom and knew I needed help. I turned to Ramtha and asked for His help. In an instant a gentle, soft knowingness of compassion, kindness, and strength came all over me. I got the help I asked for. From that point forward the rest was up to me. The next day I was tempted to go back to my addictive ways. The thought of letting Ramtha down easily pulled me back to my new Neighborhood.
On June 9, The Mystery of Birth and Death Workshop started. I was determined to fully participate and I did. Right after, on Monday I took the Free Will Day 1, Session 1, and Tuesday, Day 1, Sessions 2, and 3. I thoroughly enjoyed the presentation even though I glazed over at some of the technical details.
Now I go into my C&E® with so much excitement knowing I am going on a new adventure into the Void. I create my day and my night. I go on long walks to not only rejuvenate my physical body, but also to rejuvenate my soul.
I am going to retake the Class 101/102 combined and this time truly participate. I'm going to spend the next six-months or year catching up by taking the Blue Body® Workshop, Mind as Matter, Mirror Day & Workshop, etc. I'm going to incorporate Candle Focus and reading the cards into my daily routine.
Photos of My New Home:
My criteria for my new home was a wood burning fireplace. This will be changed to a more efficient wood burning unit that will also be a stove that I can use should the power go out.
"With this home I have a garden, that has been allowed to grow wild for the past five years. Next year it will be my garden.
"The lawn, patio, pond (needs some work), and deck are beautiful.
"There is also a woodworking shop that I can use. What is really interesting is I apprenticed as a cabinet maker.
"I also live 600′ from a greenhouse/nursery.
"This home is beyond my expectation and it truly does show when we do our work, we are blessed with unimaginable abundance."
Sincerely,

Anna Lewis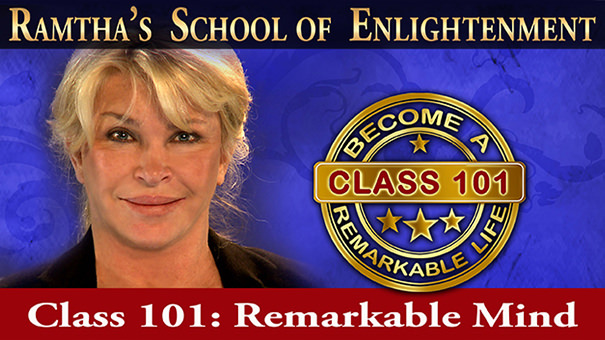 Learn the powerful discipline of Focus,  Remote-Viewing, C&E®, Create Your Day®, The Neighborhood Walk®, Blue Body®, Candle of Focus®, and many more created by Ramtha and JZ Knight, mentioned in Anna's story, exclusively taught at Ramtha's School of Enlightenment. The student's journey in the Great Work begins with the Class 101: Remarkable Mind. This event is available live or online and around the world, and is open to the public.
By RSE Annette M. from Australia, after going through the labyrinth at RSE, blindfolded, and experiencing the discipline of The Tank®:
"I just wanted to pass on my thanks and appreciation to JZ, Ramtha, the teachers for the Tank Discipline and experience.
"A few years ago when I came to Yelm for the first and second time – I was disappointed that the Tank discipline was not available that initial year or the next – as we needed to focus on the basics first to form a solid foundation.
"In hindsight I am glad this was the case as I was able to appreciate and value  what the Tank Discipline offers. The Tank provided me with a panoramic insight into me, who I am and the way I live  life. After self contemplating the tank experience – I could easily map my experience and self feedback directly to how I approached life.
"This power of immediate self awareness has given me the gift of real insight and therefore a clear path of action as to what I need to change post Assay. Attached is a whole list  of what I learned from the Tank (yeah I learned a lot!) and then next to it I also added what I am changing moving forward.
"I just wanted to share my thanks, and how my first tank experience (and the resulting self contemplation evening session) has made a profound impact and this does not even take into account the other insightful and amazing experiences I have had over the last couple of weeks in Advanced Structured and Personal Discipline Days as well as the whole test of 'The Test' — Assay.
"Thank you for your support and guidance and please pass on the rest of my thanks and gratitude to all the teachers, the Tank angel helpers, other staff and of course our fearless leader of the school JZ (Ram already knows!)
Cheers,

Annette,

from Sydney, Australia
My First Tank® Experience
I was trying to find a gate to make progress to the Tank from the field where we started and were taped. Instead, go through obstacles and be open to non-linear ways to get to a destination.
Don't wade through the marshes/swampland or don't turn away when I 'arrive' because there is no 'linear' exit/entrance. Instead, think outside the box when I 'know' I am on the right course even if the initial feedback is there is no opening or there are seeming obstacles. Allow self to experience unknown pathways.
I was scared to engage tubes after the first time. Instead, be open, be fearless, and journey through life with a light heart.
I was unsure of self. Instead, trust myself/my God.
I didn't persevere, I felt defeated/ not enough will. Next time, be fearless – charge at life. If I don't succeed the first time, try again and with a light heart.
Victim/Tantrum/Sook (crab) – Stop it! Already aware its happening so shut down the emotional climax in the moment.
Unfocussed/ Doubting my focus – Surrender and let go, keep "watering the garden" of my focus.
Waiting for permission/ approval by teachers or helpers to feel sure I was on the right track. Next time, I only need permission from self. Don't give power away to others.
Don't go back to my past or where I have come from. Be purposeful and intentful, and journey forth to make known the unknown.
I was not willing to listen or receive advice when in the midst of an emotional climax. Next time, shut it off and respectfully listen to my teachers in life and my God.
Don't try to think and control my way out of a situation which leads to going around in circles anyway. Instead, surrender, let go, and follow my God.
Don't get defensive or feel frustrated by others when bumping into each other. Instead, understand they are just trying to live life like you are. Be allowing and patient of others even when situations are "uncomfortable."
Don't wait for someone or something to guide me. Use my own power to do it myself. Rely upon and trust in my God, and persist.
Don't think I need to be in a certain place or have a certain experience in order to reach my goal. Be confident in my own creation.
Don't "try" to get there or compete with/compare where I am at with others. Go within and enjoy my own self-created experience.
Don't feel surrounded by constant obstacles. View the circumstance as an adventure and enjoy the ride!
Don't judge actions and personal feedback in the Tank. Forgive myself and allow for all responses/experiences, and then fearlessly journey on and go for it!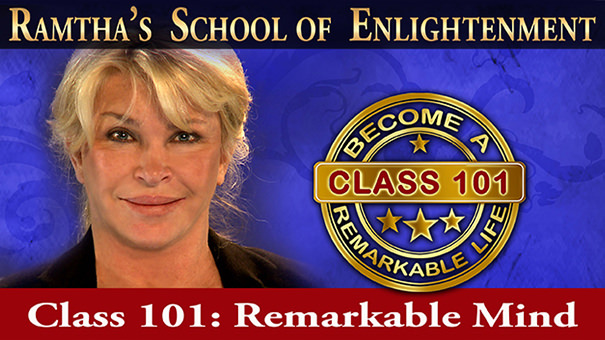 The Journey of the student at RSE starts with the Class 101: Remarkable Mind. This event is available live or online and around the world, and is open to the public.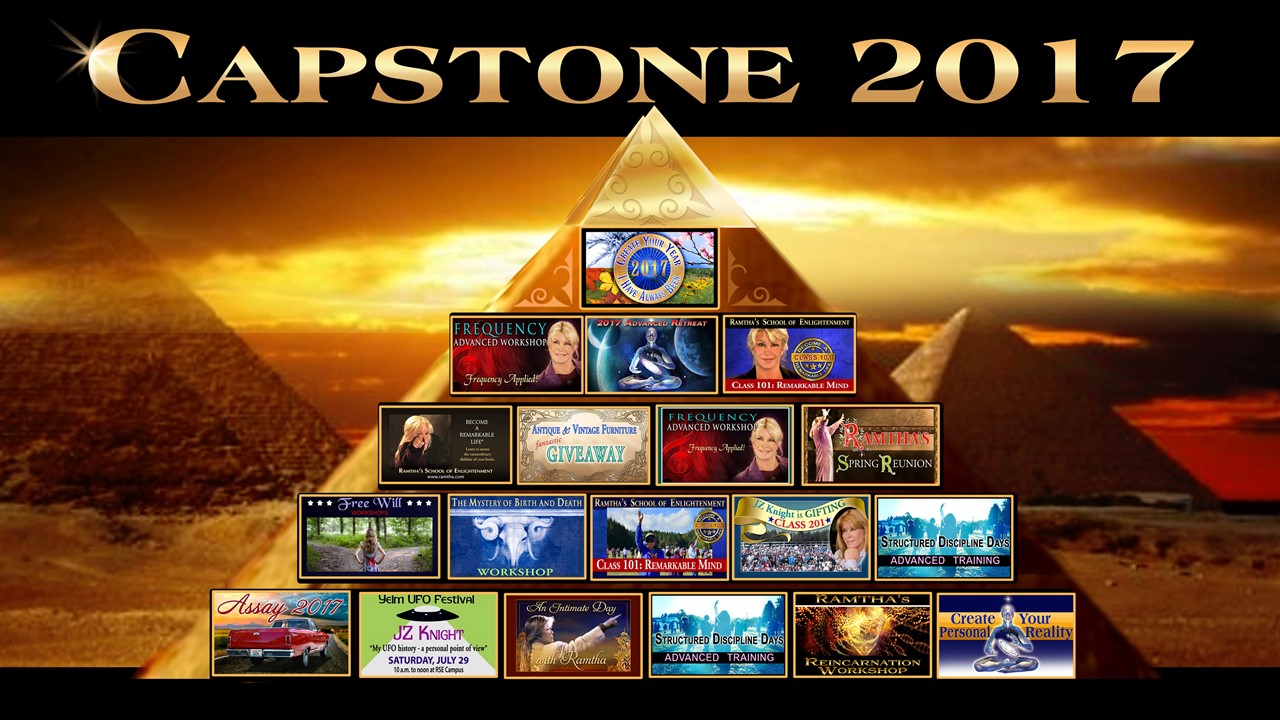 – Event Music List
Click here
– Event Photo Album & Orb Show
Click here
"I create my day but before I go into the casino I always have an intent. I sit in my car and tell my God exactly what I want — take me to the right machine, win quick how much, go home. I mainly play slot machines. My track record has been pretty profitable not huge but I save well."
"If there is a drawing, I always ask to have my named called. While I am playing, I pause to ask out loud or see outcomes lightly. About 6 months ago I was working intensely on being called for a drawing, seeing my name on the screen, hearing my name called over the loud speaker. Soon after, I had a dream that my name was called. I knew it was on my time spiral, somewhere in time."
"On September 2nd at the Red Wind casino I won  $9000.00 during a drawing they were having over Labor Day weekend.  My name was called at the right moment. What a wonderful surprise, like finding your card in the discipline of Fieldwork®; a bit of a stunned moment."
"I never gave up. I knew the key was to always be lighthearted. Let go, enjoy. Since that day I have had 3 more dreams of being called and winning. More on the way!!!"
— Nancy Blasko
Congratulations to RSE Student Nancy Blasko!
Focus works!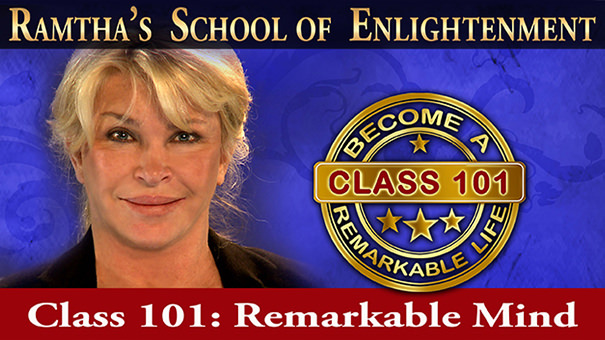 Learn the powerful discipline of Focus,  Remote-Viewing, Fieldwork® and Create Your Day® created by Ramtha, mentioned in this story, exclusively taught at Ramtha's School of Enlightenment's Class 101: Remarkable Mind. This event is available live or online and around the world, and is open to the public.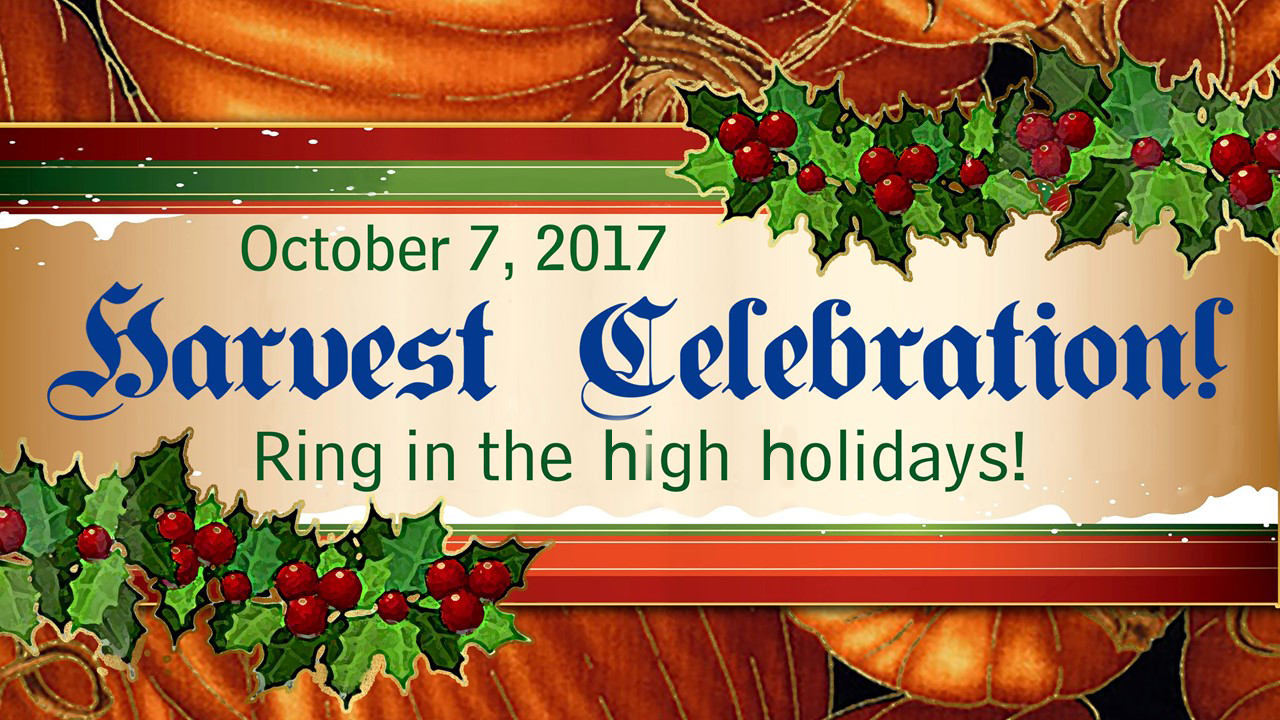 – Event Music List
Click here
– Event Photo Album & Orb Show
Click here
With the recent missile launches that traversed the sovereign nations of South Korea and Japan intending to provoke the United States, Steve Klein reported that Ramtha was asked by a Japanese student — at the Intimate Day, August 7, 2017 — about the current situation and whether students can return to South Korea and Japan soon. Ramtha's response was as follows:
"Your world has a leader now of the Americas that is not a bluffer. And you have a foolish man — very foolish — that is taunting war. You don't pull the tail of a tiger and not expect it to react when its mind is this president."

"You should stay out of harm's way because this negotiation is for the freedom of the other Korea, which I have beloved people there and in Japan. And he can nuke you in five different cities at once and sink your island. And he is crazy enough to do it unless this tiger bites his head off."

"Stay safe but a wee bit longer. You will know by autumn what is about to happen here because at any moment when you least expect it, this great tiger is about to prance and eat all of their young."

                                     — Ramtha
NBC News Military Analyst Gen. Barry McKaffrey (U. S. Army, Ret.) said this on NBC Nightly News, Friday, September 15, 2017, which corresponds with Ramtha's comments:
"Kim Jung Un has learned from his father and his grandfather that military provocations to the United States and South Korea we never actually respond to. I fear he has misjudged the current situation."

Also of great interest, is President Donald Trump's first address to the United Nations in New York, September 19, 2017.

Watch the Full Speech posted by CNN here
Florida governor to residents ahead of Irma: 'You've got to get out; you can't wait', ABC News – September 8, 2017
"It's a massive storm; it can be devastating," Scott said of Irma, which is expected to make landfall as a Category 4 hurricane in southern Florida early Sunday morning.

"I'm a father, I'm a grandfather, I love my family," the governor added. "I hope every parent in this state and grandparent is thinking, 'How do I protect my family?'"
Read Full ABC News Article here
Read this from Steve Klein's research on Ramtha Predictions coming to pass:
Ramtha's prophecy from almost 1 quarter of a century ago

– Ramtha on moving away from Florida
"I had asked entities long ago to move away from water. And that which is termed Florida, as it is called, you should never live in that country. It is sinking and it is a hostile environment to live in, and already that has now been verified."
– Ramtha
Yelm, WA
April 14, 1993
Winds of Change III, CD 052

And this just out July 2017:

– "Scientists say Miami could cease to exist within our children's lifetimes"
"Miami, a city of 430,000 people, could disappear within the century if the worst climate change predictions come true."

"Within the century, a combination of polar melting, carbon emissions, and ice-sheet collapses could cause chronic flooding to wipe out Miami — and as many as 670 coastal communities, including Cambridge, Massachusetts; Oakland, California; St. Petersburg, Florida; and four of the five boroughs of New York City, according to National Geographic.
In January, a report from the National Oceanic and Atmospheric Agency  hinted at the possibility of an "extreme" sea-level rise scenario that would support these predictions."
By Melia Robinson, Business Insider.
And Al Gore introduced his new movie on NBC's TODAY Show this morning:
And:
Earlier, on Hurricane Harvey hitting Texas: As posted by JZ Knight on Facebook.
My Angel Folkies, I ask you to read this report from our Steve Klein who tracks Ramtha's predictions. This report dates this prophecy to 1986.
After reading, please take a few moments to focus on all the people who are now suffering and in severe stress because of this storm.
PLEASE SHARE TO ALL…

JZ Knight
For more on Ramtha's Predictions, see Ramtha's Prophecies video from December 8, 2016 on Ramtha.com, open to the public, and many articles archived in the RSE-Newsletter.com