Home
Welcome to Ramtha's School of Enlightenment Newsletter
Ramtha and his teachings in news headlines, predictions, and scientific discoveries
FEATURED ARTICLES
Rob Simone's interview with JZ Knight:
The Rob Simone Talk Show with JZ KNIGHT and the BLUROOM
"The Blu Room Healing Chamber and Helping Veterans with PTSD"
In this interview, JZ Knight reveals her Blu Room® technology that combines UVB ultraviolet light and Tesla architecture. Army Cpt. Williams-Patnoe & Vietnam Veteran Dale discuss their experiences. Listen to this Interview Here
JZ Knight was also interviewed on Ultraviolet Light Therapy by Mark Alyn on the Late Night Health radio show
"The Telomere Effect" describes how state of mind, sleep and diet impact health.
CBS News,
January 3, 2017
"In the book 'The Telomere Effect: A Revolutionary Approach to Living Younger, Healthier, Longer,' Nobel Prize-winning molecular biologist Elizabeth Blackburn, who was part of a team that discovered how telomeres protect the chromosome, and health psychologist Elissa Epel claim that specific practices including eating well, sleeping well and a positive frame of mind "can help reduce chronic disease and improve well-being, all the way down to our cells and all the way through our lives."
" 'It's in our control. That's what was so exciting,' Blackburn said Tuesday on 'CBS This Morning' … Telomeres appear to respond to what's going on in your life, the authors say."
" 'Telomeres are listening to your thoughts,' Blackburn said. Which is why, of the approximately 65,000 thoughts our mind processes a day, it helps to be aware of the negative and positive styles of thought." Read Full News Article
JZ Knight on Gladys, Telomeres, and your Thoughts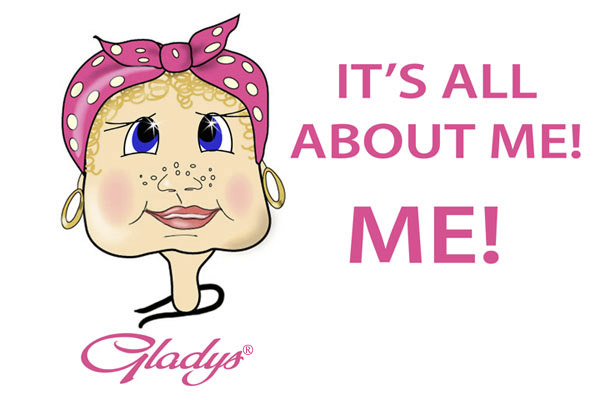 Students of Ramtha's School of Enlightenment learned about this science over a decade ago in JZ's delightful presentations on the colorful "caretaker of our cells' health and longevity" that JZ endearingly named, Gladys."
Gladys

"What would happen to Gladys if you started to say: 'For as long as I can remember, I have lived in a part of my brain that I have had radiant health; for as long as I can remember, my wellness and longevity are in my genes; for as long as I can remember, I have always had radiant health'?

"Gladys would say, 'I think I will move the nucleus of the cell over here. Looking good. No more amino acids turning into proteins of destruction. No more teetering on one telomere. We are doing fine!' "

– JZ Knight
Excerpt from JZ Knight's presentation at RSE,
Yelm, WA. February 25, 2006
JZ's presentation on Gladys and The Quantum Physics of the Miraculous are important parts of RSE's Class 101: Remarkable Mind – available live and online. RSE students learn the art of how to apply this science simply and effectively in their everyday lives.

The Class 101 is Open to the General Public. Register Today
"It has been said, 'The past is a foreign country' … and so it is. Today is the future, a galactic webbing of extraordinary potentials. Of course these possibilities are yet undetermined, unexperienced, without real feeling — wonderful! you say — but you must make choices out there, you know, for your destiny's future.
" 'Ah, I see.' Now you are in a MOOD!
"Where did THAT MOOD COME FROM? What the …? Now that is a very GREAT QUESTION. SECRETS, not just any secrets, but those which we keep in a box away from even ourselves!
"How can that be? Neurons — bundles of them containing self- knowledge, like the NSA — hidden deep in the brain's recesses and contained within a box, neurons of consciousness, the history of one's deeds of record.
"But energy or the energetic emotions belonging to those hissing, writhing serpentine neurons are outside the box. These emotions have NO REASON but they are live wires of the secrets' experience! They are a hive roaming in an effort to reattach to their neural patterns but are prevented from doing so.
"Now one has a MOOD out of nowhere! It is the blight of optimism, joy, vitality,
and creativity leading to days of depression, listlessness, fatigue, declining health, and worse … all because of our hidden secrets, the very source of these untamed emotions.
"The secrets which we hide even from ourselves are varied, shared and unshared, personal and at once transpersonal. They are our shame, our outrage, jealousy, hatred, envy, failures, greed, raging passions, our vulgarity, murderous thoughts, our perceived sins … these emotions of powerful thoughts. These are well-kept secrets, the very sour
ce of one's life lived in denial. In other words, the face and words we show to the world are mostly a fractured self made of lies. We cannot harbor the real fabric comprising our experiences kept in secrets of truth without our personality being a fabrication of lies … oh, dear!
"Secrets kept even from ourselves have been the very fuel for reincarnation … spending a bit of time mining our mind until we find what we have been afraid to f
ind — truth!
"It is an amusing thought: 'KNOW YE THE TRUTH AND THE TRUTH WILL SET YOU FREE.' Verily, the truth is precisely what we do not wish to find, hence we are always a victim of unexplained voices, urges, and emotions. Not even the word AWAKEN means a damn thing!
"You see, today, on the brink of a truly magical change into new beginnings, you must make a journey to that 'foreign country.' It is a retrieval mission. You must return to the ash heap and wade through the rubble until you find the ash-fogged jewels of Wisdom, glittering bits of understanding, generosity of kindness, contribution, tiny red stones of love — and, above all, forgiveness. No, not just forgiveness of others but finger through the dust and blow away ash until you find FORGIVENESS OF SELF. There you go … self-acknowledgment of all the secrets, spoken aloud, allowing the hive of roaming emotions to reconnect to their natural law … blown away to reside back in that foreign country. Now we stand on the steps awaiting our choices made freely from that indomitable, galactic mind and beginning afresh for a truly New Year."

My 2016 New Year's Eve Musings

— JZ Knight
RSE student and professional photographer Paulina Amador entered a series of Ramtha's Reunion 2016 photographs, with permission from JZ Knight, into an internationally acclaimed photography competition with LensCulture.com.
"Have you ever imagined being an EXTRAORDINARY Life?"

"This past September 2016, I had the opportunity to photograph, experience and witness the Truly Progressive campus of Ramtha School of Enlightenment. These series of photographs came into being as a tribute to ALL of the truly magical and transformational experiences that happened at that memorable event of Ramtha's Reunion, led by Ramtha, the Master Teacher, and JZ Knight, the unique channel of Ramtha."
See the
Entire Series of photographs from Ramtha's Reunion
published in LensCulture.com 
Click here
See the photographs submitted to the LensCulture Exposure Awards 2017 Competition and support it by sharing it on Facebook  Click here
See Ramtha's Portraits in LensCulture Exposure Awards 2017 Competition and support it by sharing them on Facebook  Click here