Student Accomplishments:
Diana Hall wins $12,365 Casino Jackpot –
attributes school's teachings to her win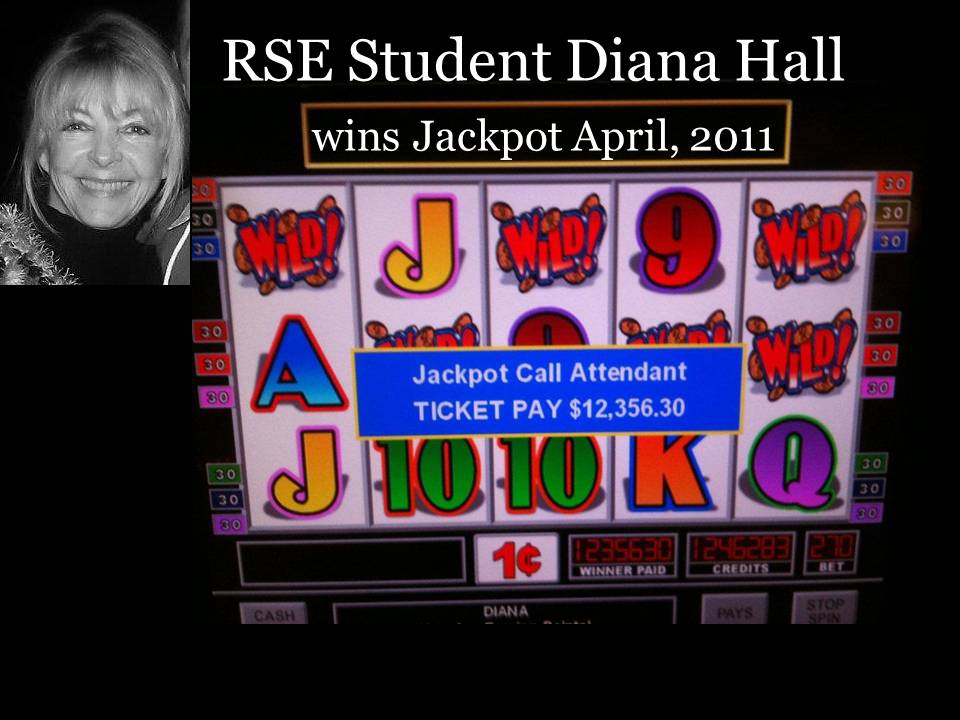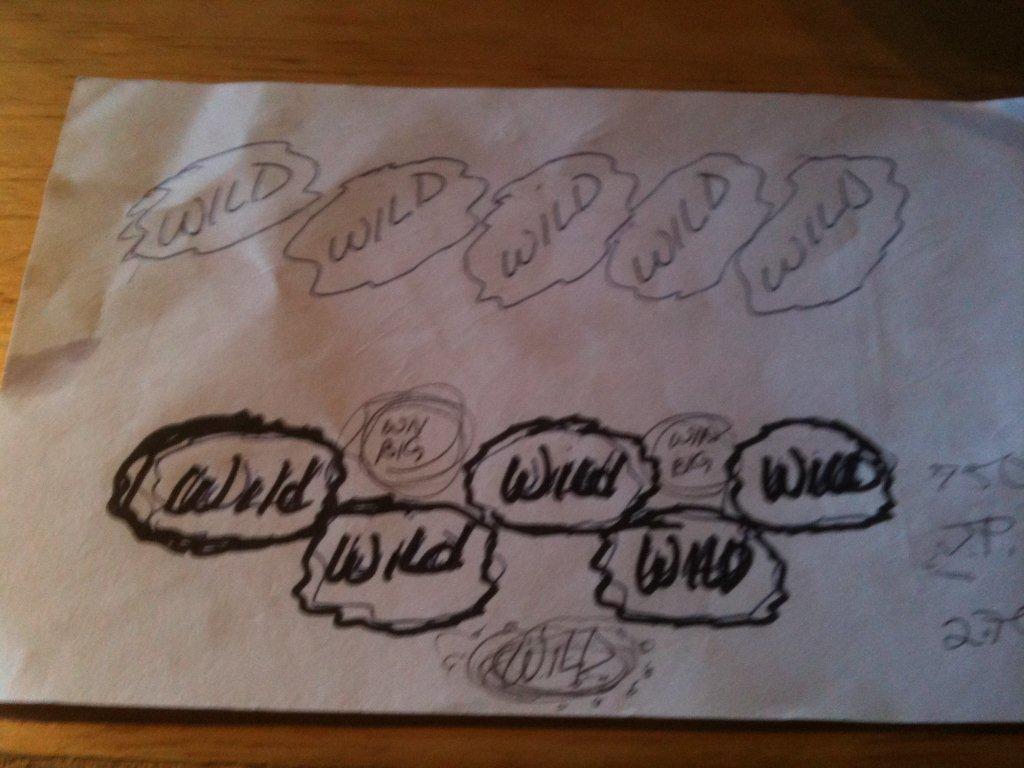 RSE student Diana Hall shares her $12,365 casino jackpot win experience using the School's disciplines in April, 2011. Here is Diana's compelling story in her own words:
"After finding my card on Fabulous Wealth, I decided to focus on winning a Jackpot at the Red Wind Casino, near Yelm. It was my start to accepting greater abundance in my life in the form of immediate Cash! I had focused on a Slot Machine called the Copper Dropper, a progressive Jackpot that always resets itself at 2,000.00. Over a 7 month period of time, I had been at the casino several times a week. Seven different times, I was there when the Jackpot was hit by someone else..Not Me. I watched the same pattern I had been focusing on come up on someone Else's machine. I was having a hard time understanding why I got my focus, but not on my machine.
Then one morning I woke up with remembering Ram's words on CHANGE. My thoughts were do everything different this day. So I changed everything I did. From the time I got up, to the order of my disciplines, (and changing them around) driving a new route, going somewhere I had never been. Then at the end of the day I went to the casino a new long route and at a different time. I was always being aware of what I was doing because it required me to stay present in making the changes. At the casino, I had donated my 100.00 and was thinking I don't accept this. It's my turn to win. I left the casino and did my walk back to my car to get more $$. I called Roger, and shared what was happening. He said, "tell me you won the Jackpot!" So outside my car I shouted " I just won the Jackpot." Did my Neighborhood Walk® going back in, went to a different machine, sat down and focused on the slot machine/ my pattern…I was ready to accept. I asked my god for divine help and…. Whamo /JACKPOT!!!!!!! $12,356.30. Right in front of my face. I was stunned, happy, excited, grateful and knew It was not I, the personality, but my God showing me what I can do and all I have yet to do. What Ramtha teaches us does work…I needed to Change.
.
Thank you Ramtha and JZ for the gift you have given to me this lifetime. I am grateful for all I have learned from our Great Teacher Ramtha, JZ and our Great School. I look forward to many new adventures in making known the Unknown."
– Diana Hall
Click here to listen to Hall's story on Accessing A New State, Day 1.