RSE Campus receives unusually heavy snowfall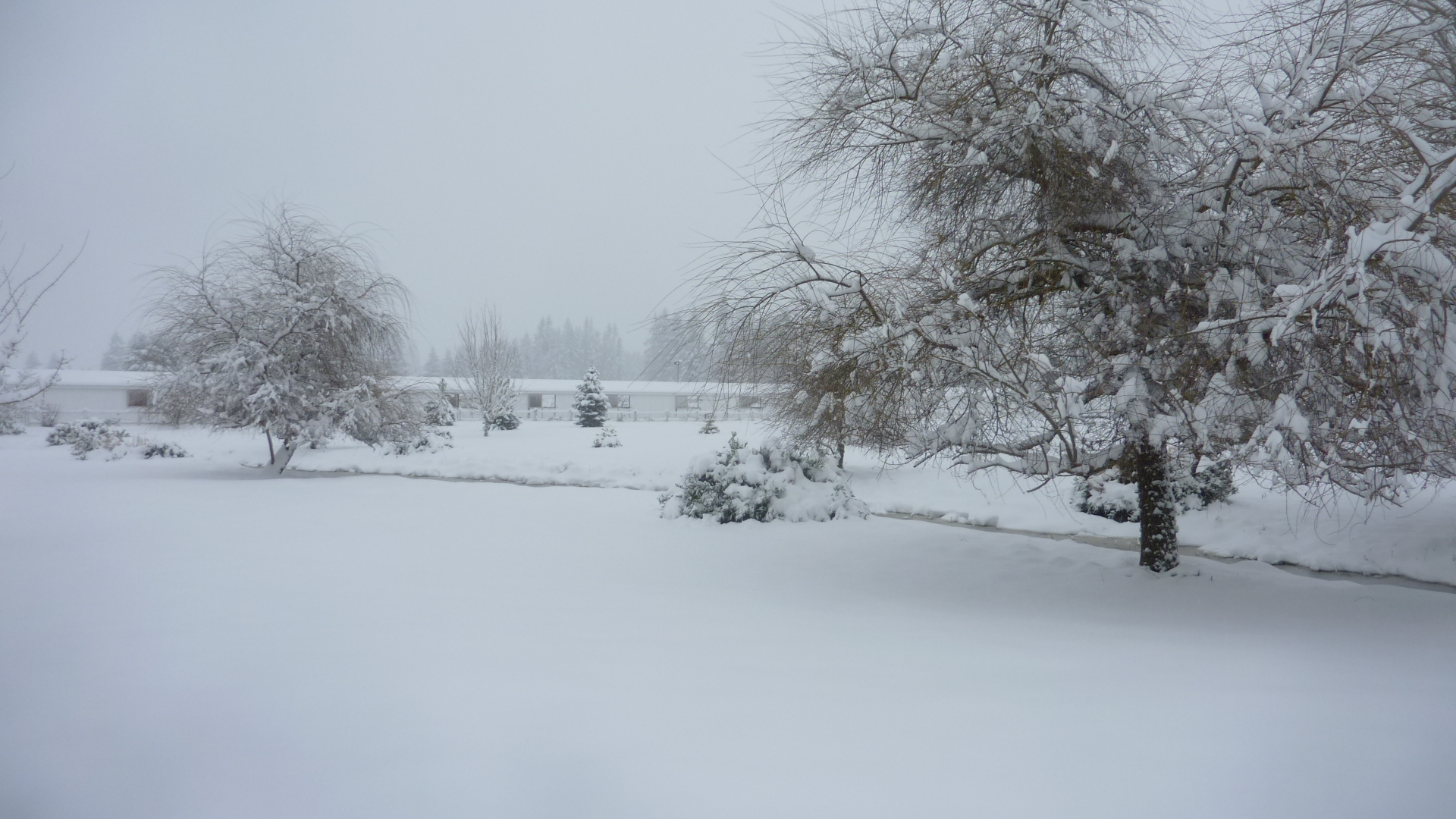 Campus creek area from the road adjacent the Name Field.
Photo courtesy of RSE Security Chief Gerry Driskoll
Olympia Regional Airport's National Weather Service (NWS) station received 11 inches (27.9 cm) of snow on January 18, 2012, with Yelm recording 12 inches (30.5 cm). While not breaking the individual record snowfall total from January, 1972 of 14.2 inches (36.1 cm), today's was the largest one-day snow total since November, 1985. This area normally receives 6 inches (15.2 cm) of snow on average for an entire winter.
– Read more from Matt Batcheldor in The Olympian.
– Click here to view all of the RSE Campus pictures.