Yelm's micro-weather noted this week
Yelm's micro-weather was noted this week:
1. Thursday, March 8, 2012
"Lenticular clouds (Altocumulus lenticularis) are stationary lens-shaped clouds that form at high altitudes, normally aligned perpendicular to the wind direction."
"Due to their shape, they have been offered as an explanation for some Unidentified Flying Object (UFO) sightings, quoting Wikipedia.
Read more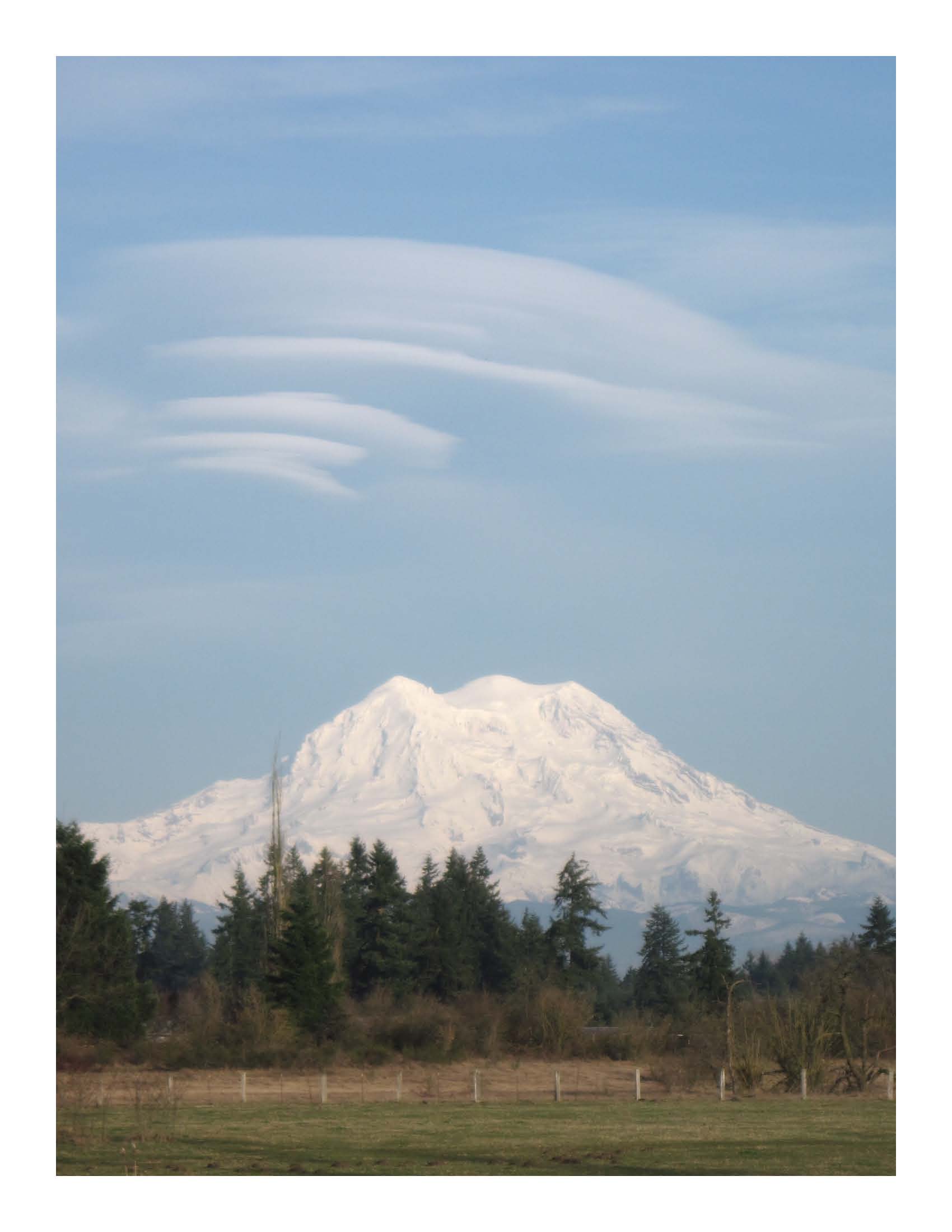 Photo credit: Heidi Haslinger
View of Mt. Rainier looking east from Yelm
2. Monday, March 12, 2012
While a windstorm engulfed Puget Sound causing spotty power outrages, the entire City of Yelm was without power for about 3 hours.
"Windstorm knocks out power in Yelm"
By Rolf Boone in The Olympian.
Read more
3. Tuesday, March 13, 2012
With the Bald Hills outside of Yelm receiving only flurries, the City of Yelm and the RSE campus measured several inches of snow this morning.
Read more from KING-5 TV News (NBC) in Seattle.
"Is it winter's last gasp? More storms expected"
Read more from the Tacoma News Tribune.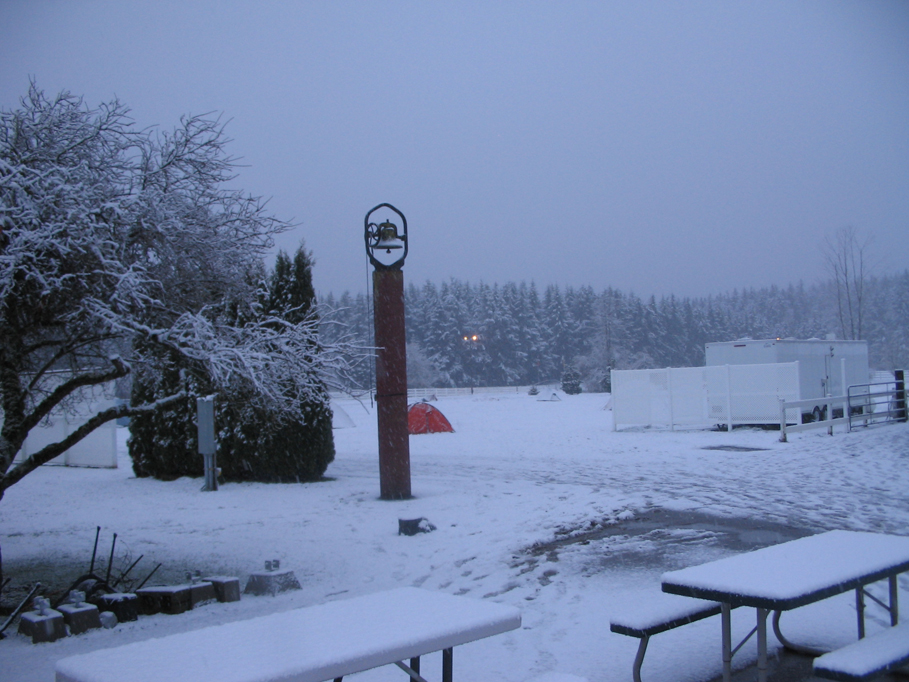 RSE's Yelm campus looking southwest from the Food Court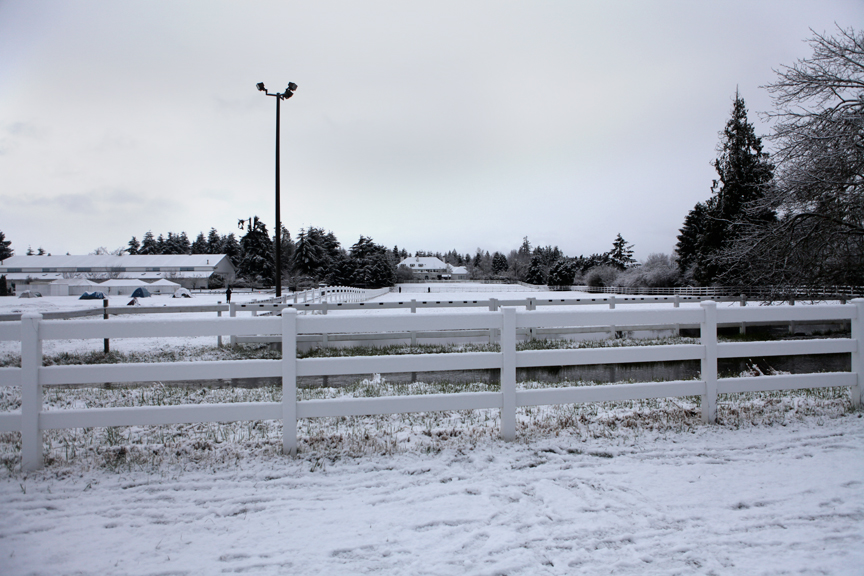 RSE's Yelm campus looking east from The Tank Field