All-Group Follow-up Event Links –
November 28 – December 2, 2012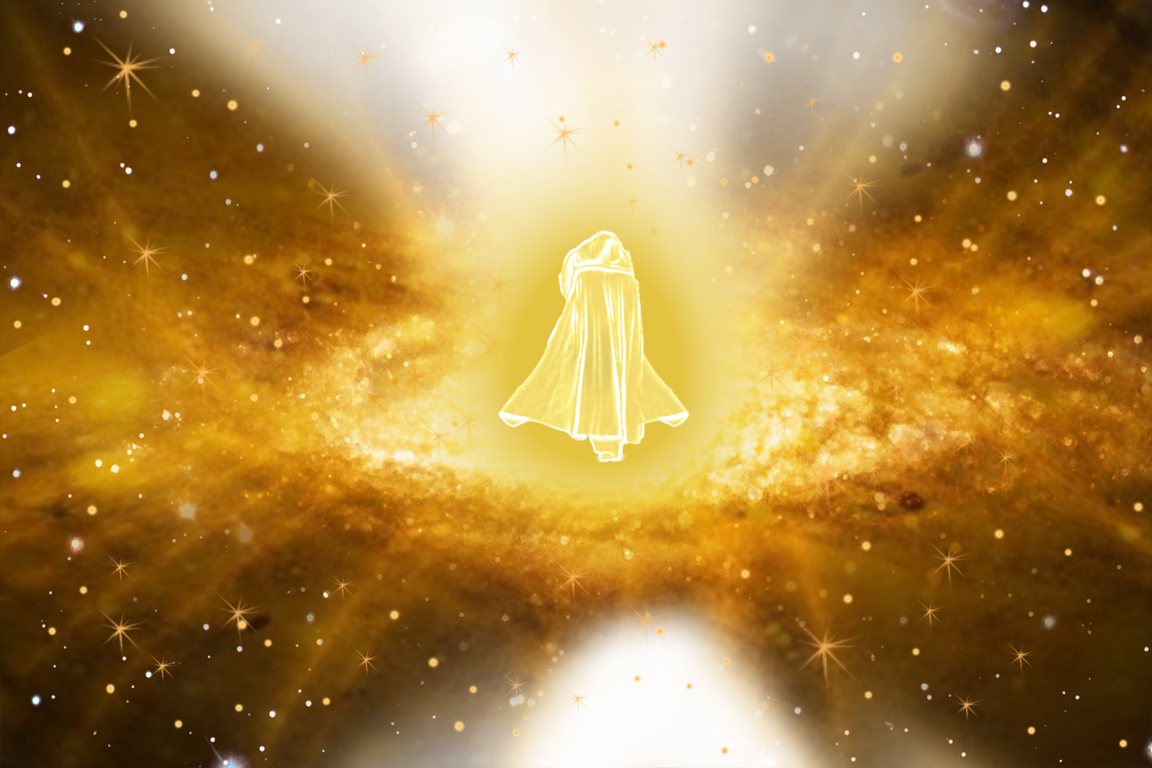 2012 Follow-ups insignia
The following links were presented to the All-Group Follow-up, November 28-Decmeber 2, 2012
– Links presented November 28, 2012
– Rarus – Ramtha's Favorite Wine
Read more
– Ramtha described how JZ continues to see the CERN Particle Accelerator face next to the Maya (Aztec) Calendar :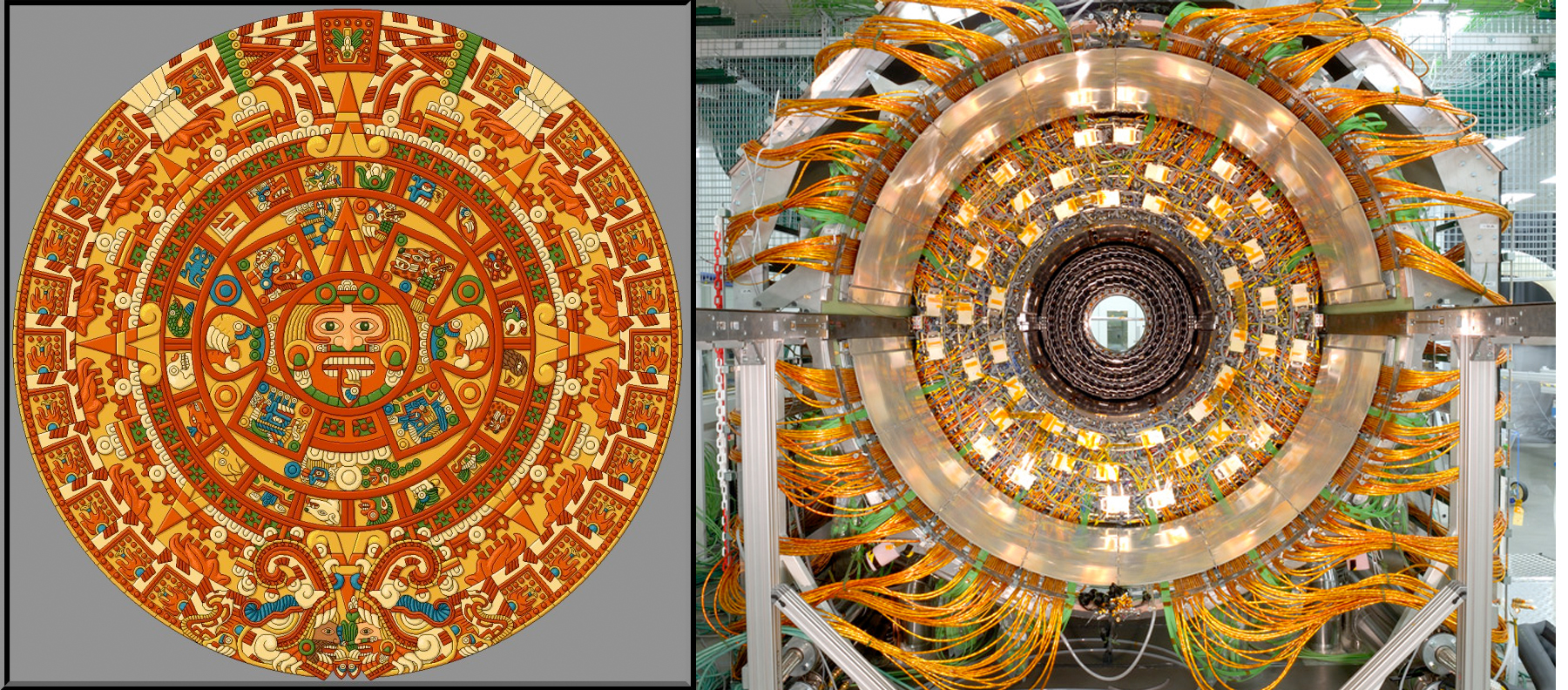 Links presented from JZ Knight's Assay video, originally recorded August 17, 2012:
– "Global Warming's Terrifying New Math"
"Three simple numbers that add up to global catastrophe – and that make clear who the real enemy is"
By Bill McKibben in Rolling Stone
Read more
– "The Arctic Ice Crisis"
"Greenland's glaciers are melting far faster than scientists expected"
By Bill McKibben in Rolling Stone.
Read more
– "Proof of 'God Particle' Found" –
"British theorist Peter Higgs lives to see his boson" –
Ramtha's on this subject – from 1986!
Read more
– RSE student Remote-Views
Click here
– Links presented from November 29, 2012
– Proof of Heaven – A Neurosurgeon's Journey into the Afterlife
Order here
– The Life of Super-Earths: How the Hunt for Alien Worlds and Artificial Cells Will Revolutionize Life on Our Planet
Order here
– Connectome: How the Brain's Wiring Makes Us Who We Are
Order here
– Do You Have a Plan? Ramtha DVD
Order here
– March 2, 2013 Guest Speaker at RSE
Dr. Eben Alexander, author of "Proof of Heaven – A Neurosurgeon's Journey into the Afterlife"
Read more
– "DR. KAKU, "SOLAR EVENT IS INEVITABLE" & GOV NOT CONCERNED"
"Physicist Michio Kaku appears on Coast to Coast AM and talks about and inevitable solar event that would cripple the earth as we enter into the suns Solar Maximum.
Dr, Kaku talks about requesting funding to protect "the grid" and was denied such funding by the government."
Click here for YouTube link from November 25, 2012.
– David Naughton's picture of lights in the sky taken in Yelm's Bald Hills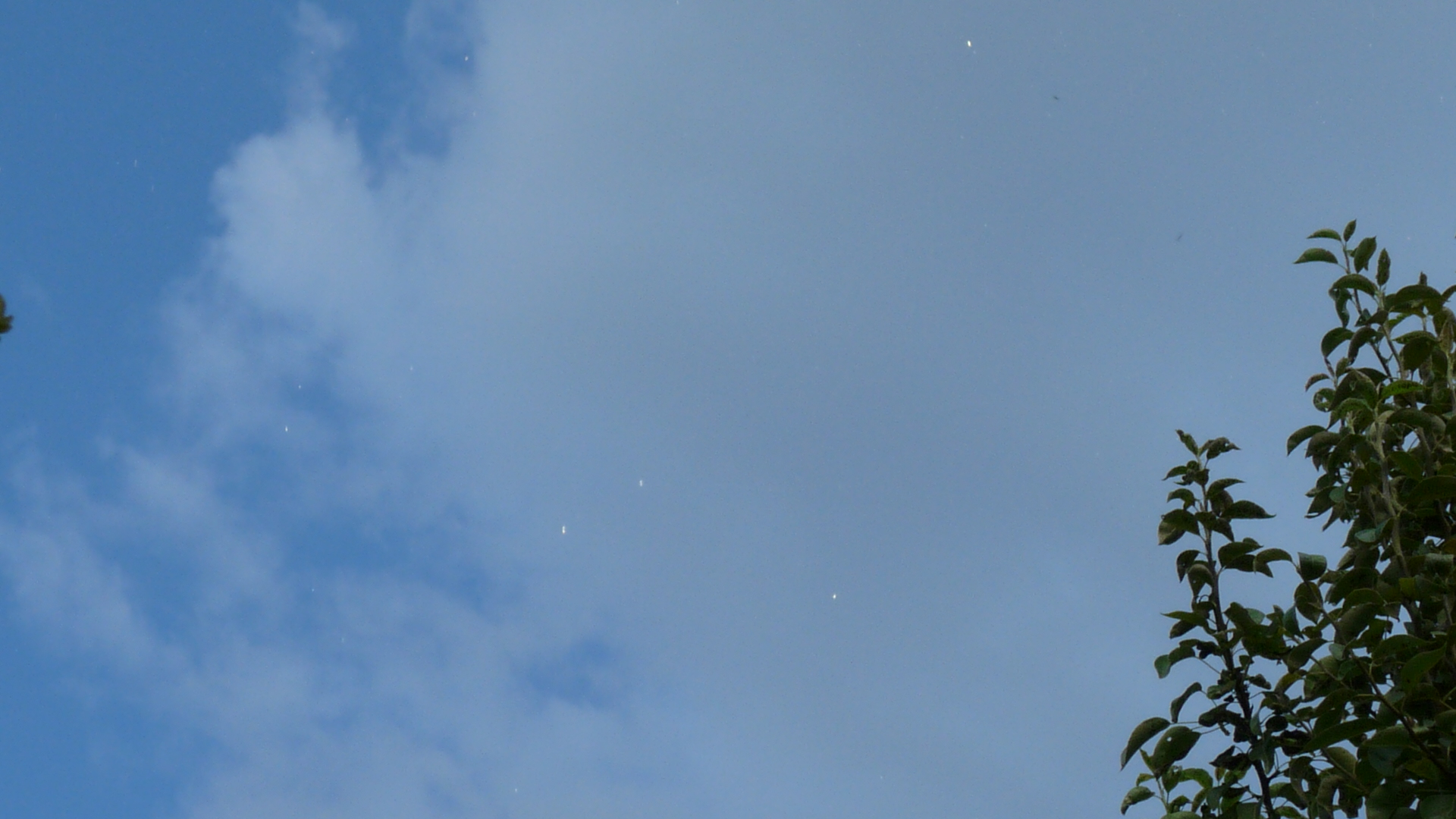 Black and White shows the lights clearly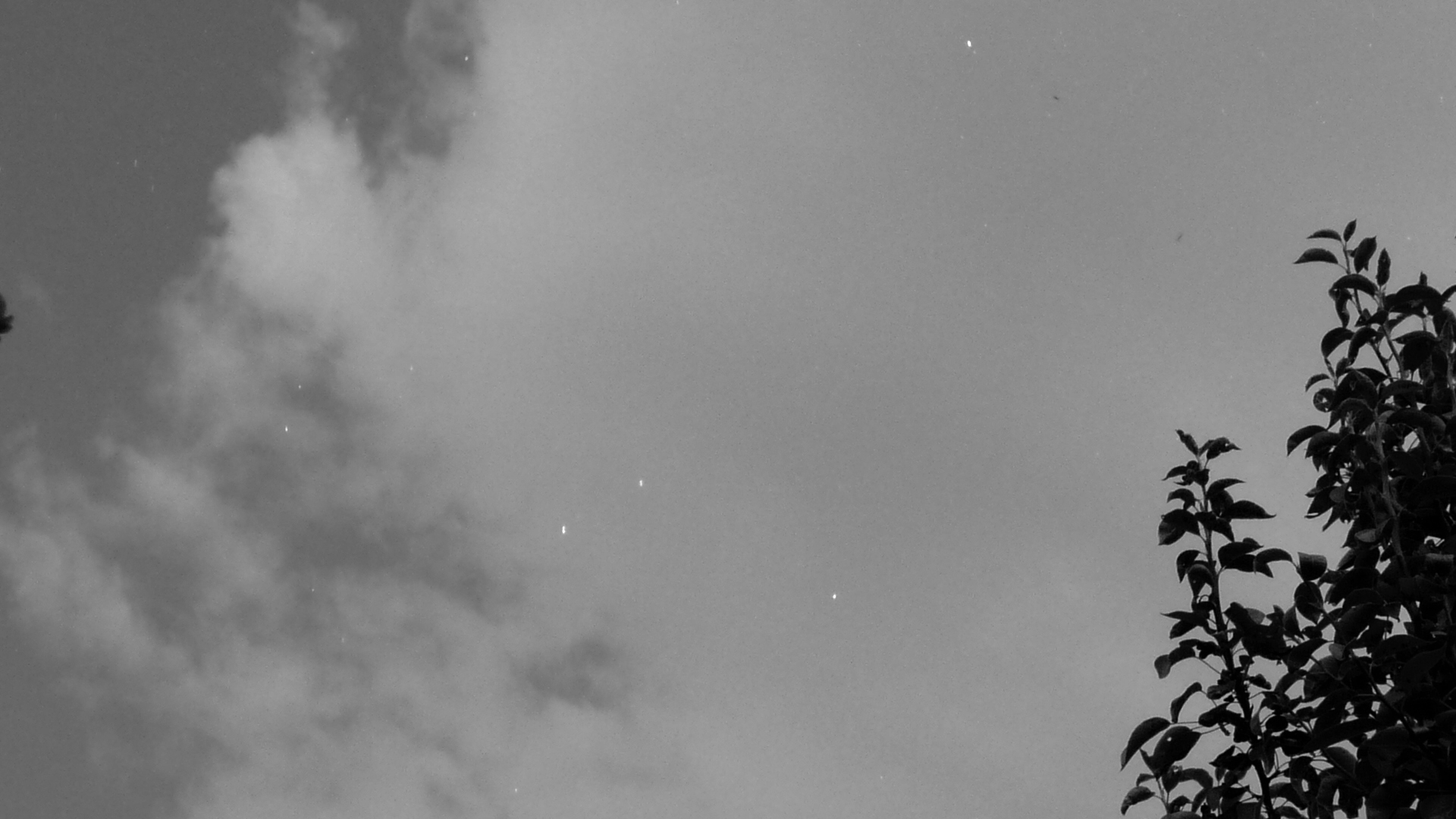 – "RENAMED VIDEO: UFO Debunked! Iron Dome at Work."
Lights formation seen over Israel, from YouTube.
Click here
– Ramtha's prediction of "signs in the sky"
Click here
– Links presented from November 29, 2012
– None
– Links presented from December 1, 2012
– Remote-Views for October and November, 2012 from the February, 2012 Advanced Retreat
Click here
– "Ocean encroachment is a growing issue" –
Ramtha has always said to stay away from water" (UPDATED November 30, 2012)
Read more
– Research supports Ramtha's prediction:
"Arctic sea ice melt 'may bring harsh winter to Europe'" (UPDATED November 29, 2012)
Read more
– "Scientists warn of rising sea levels in Fla." –
Ramtha has spoken for 25 years on coastal flooding (UPDATED November 28, 2012)
Read more
– "'Horror Winter' To Hit Central Europe" – Ramtha on Europa freezing in 2012
Read more
– President Clinton: "Joking about 'the rise of the oceans' far less funny now" –
Ramtha advised moving away from water for 25 years
Read more
– "Superstorm Sandy highlights vulnerabilities" – Ramtha: East Coast in peril
Read more
– "Queens (NY) residents arm themselves"
Ramtha: Move out of the cities – "climate change and its catastrophic results"
Read more
– "Disaster-proofed homeowners aren't sweating Sandy"
Read more
– Student Accomplishments: Dr. Ana M. Mihalcea heals cancer markers using School's disciplines –
Before & After Documentation
Read more
– Weekly Volcano says: "Beautiful things in Yelm"
Read more
– November, 2012 Newsletter of the International Federation of Air Line Pilots' Associations (IFALPA)
Read more
– "Is This the Biggest Black Hole Ever?"
Read more from National Geographic.
– "Super-Giant Black Hole Baffles Scientists"
Read more from ABC News.
– "An over-massive black hole in the compact lenticular galaxy NGC 1277"
Read more from the journal Nature.
– Links presented from December 2, 2012
– Two new CDs: Accessing a New State, Days I & II
Order Day I here
Order Day II here
– Tapping Into The Ever Changing Universe
Order here
– Mastering Fear And The Miracle Of Opportunity
Order here
– NukAlert™
24/7 radiation monitor and alarm
Order here
– KI03 Potassium Iodate Tablets
Order here
– Divine Mind Cap
Order here
– RADSticker 25% Off
Order here
– The Masters Fund
Read more
– Christmas with Ramtha is Saturday, December 8, 2012
Read more
– Aztec calendar and CERN's Large Hadron Collider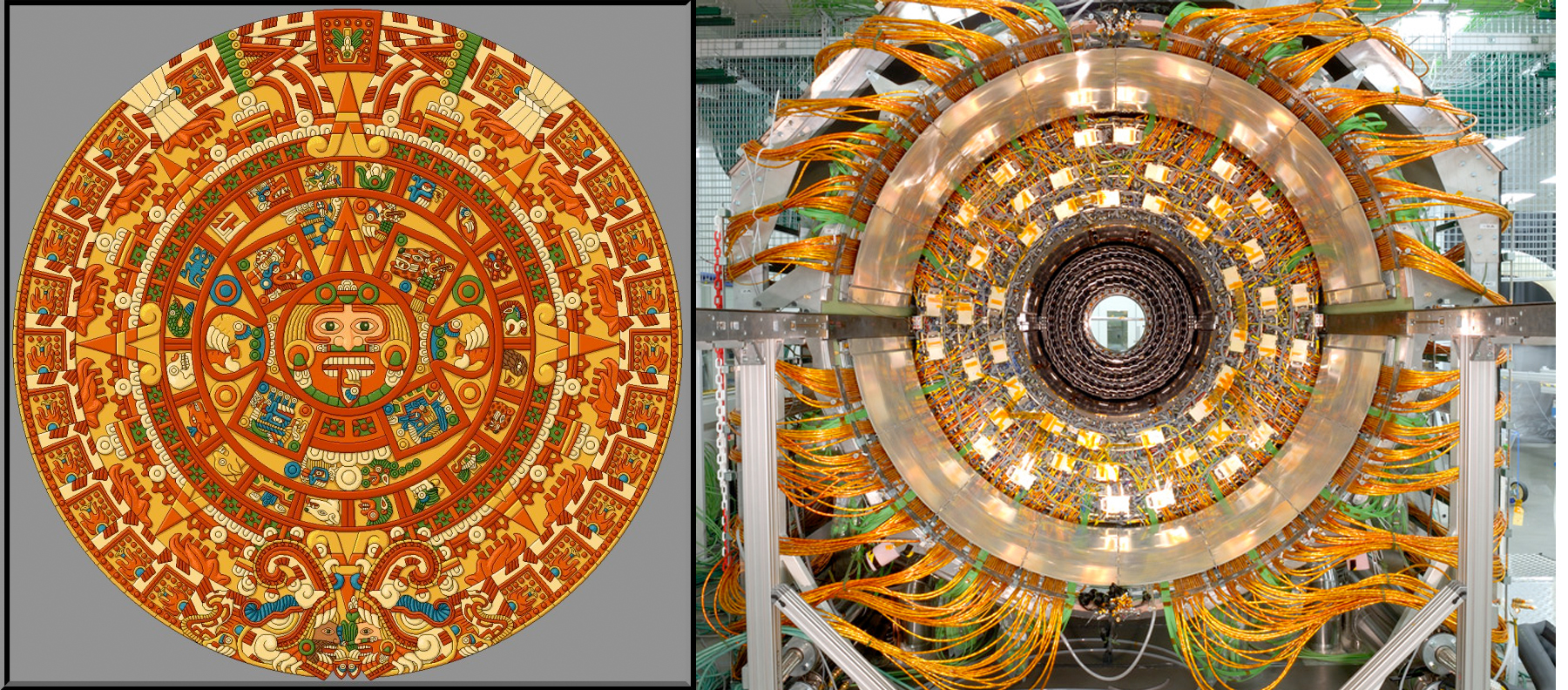 "LHC atom smasher creates new kind of matter"
Read more from NBC News.
– Event Photo Album
Click here
– November Follow-up 2012 Music List
Click here
Philip Phillips' HOME from the American Idol Season 11 Highlights album was played frequently on videos throughout the event. Click here to order yours.
Click here for Isles of Wonder – Music for the Opening Ceremony of the Olympic Games, # 5 – Tubular Bells, portion played on Assay videos starts at approximately 5 minutes into the song.
This event's Music Theme Song:
"Caliban's Dream" by Underworld from Isles of Wonder – Music for the Opening Ceremony of the Olympic Games.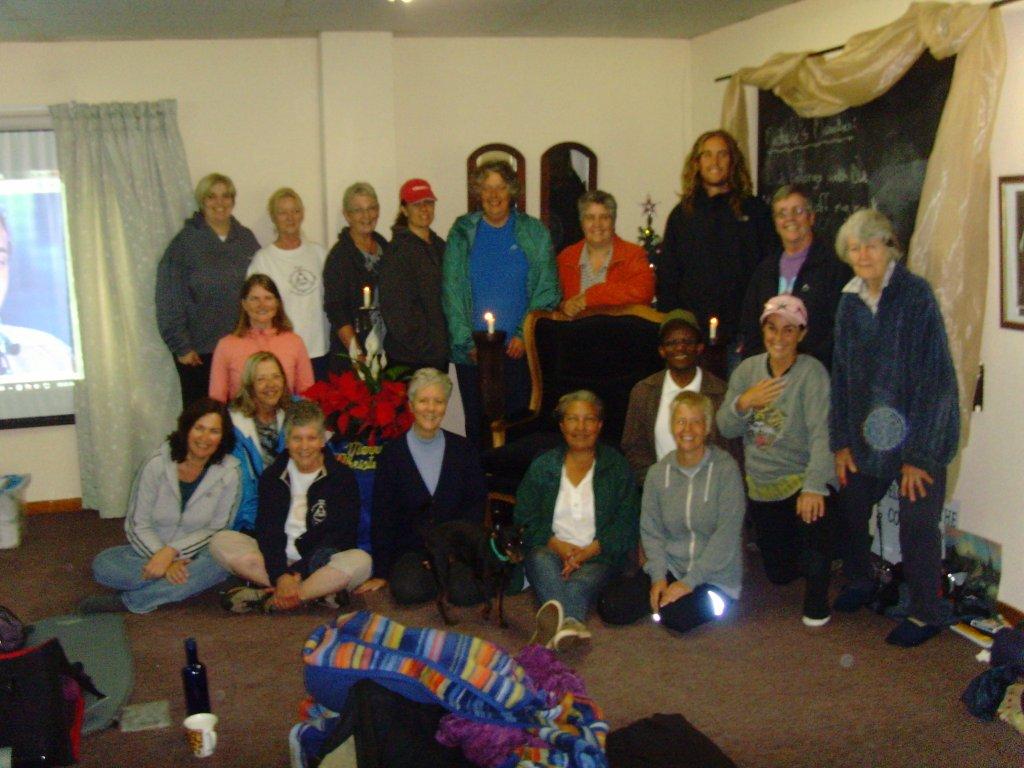 South Africa Follow-up participants
From South Africa coordinator Kathy Somma about their event:
"The opportunity to retreat from everyday life and gather as a group provided a wonderful opportunity for students to learn ground breaking knowledge taught by Ramtha and JZ.
We were blessed with a beautiful environment to apply the practical disciplines of the Neighborhood Walk®, Fieldwork® and peaceful contemplation.
We worked through chaos due electrical outages, stream breaks, very hot temps, chilly weather and storms.
I was so impressed how the students did not allow these challenges to affect their focus – nothing deterred them!
We worked in very hot temperatures that dropped considerably and heavy storms.
Ramtha students are so well trained – Their focus was a privilege to observe!
The evolution of the Fieldwork® is so exciting and students are already seeing results of their work through their experiences and all are in a different state of mind.
The sharing during breaks were sizzling!
We have loved what we learned and would not have missed this event for anything!
Much love from South Africa."
Click here for students describing their unusual experience.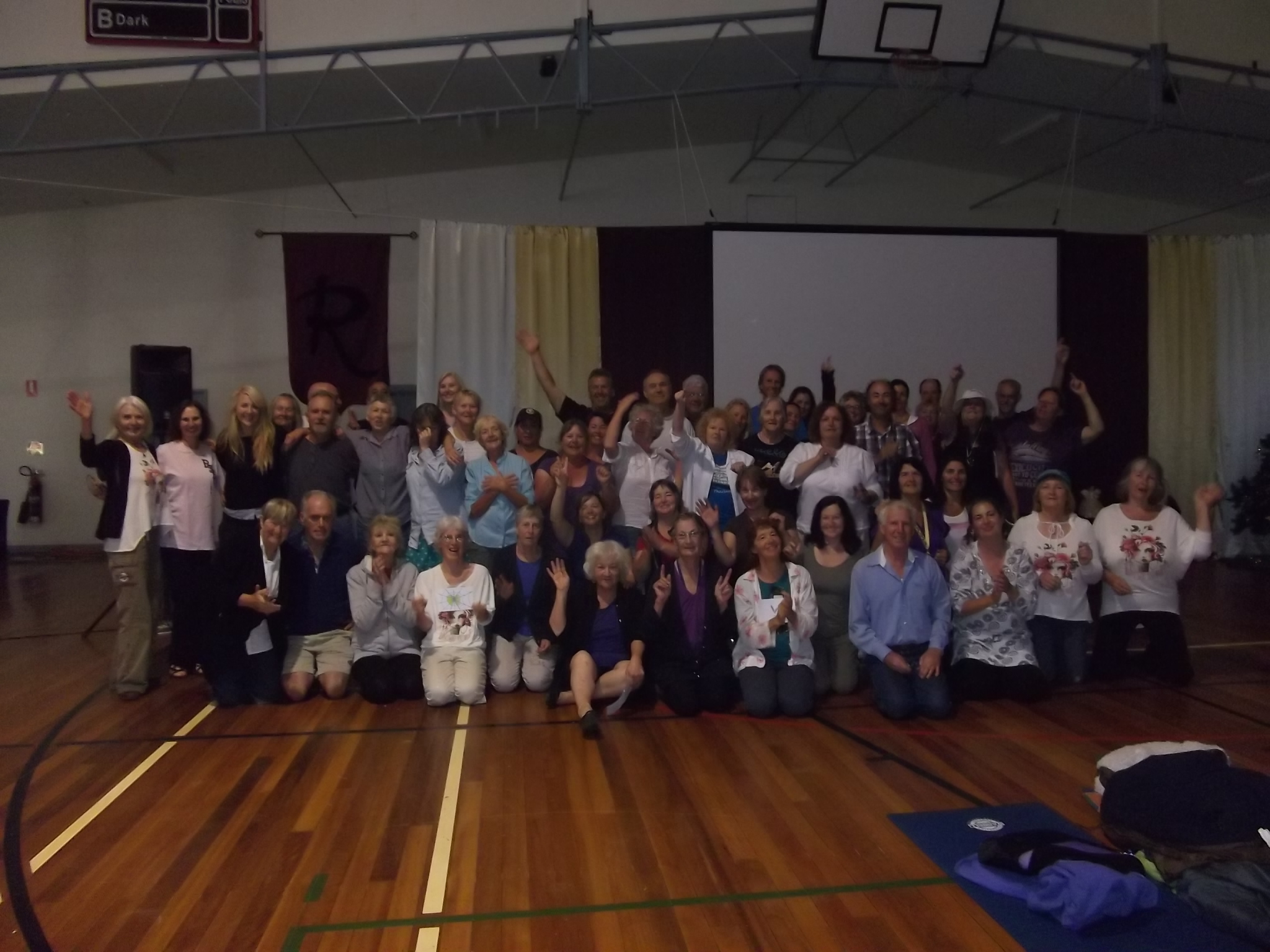 Australia Follow-up participants
From our school's coordinators from "Down Under" about their event – Janine, Lynda and Grant:
The simultaneous live stream from Yelm was a great opportunity for all to unite as one group. The interaction between Yelm and Oz created the feeling that we were all in the Great Hall. The audio visual team in Yelm supported us through the technical glitches. Knowing that they were there at all times made for a stress-free stream. If simultaneous live streams are to be the future of RSE International, this follow-up showed this works beautifully and we are already looking at ways to enhance our stream back to Yelm.
Ramtha's teachings, in particular The Spiritual Eye, shone through in the evolution of Fieldwork®. Many students shared the uniqueness of their journey on the field. For some, the opportunity to continue with Fieldwork® without cards and to develop their experience without the interruption of lifting their blindfolds was profound. As I visited the cottages I joined in many conversations discussing Ram's teaching 'Mutiverses and the waters of life'. Our Teacher continues to expand our world and increase our wonder and understanding of the dimensions that await us.
The prolonged time for optional disciplines showed the steadfast desire of the group to do The Great Work.
When we arrived in Bathurst the staff at the university spoke of the lack of rain and said that the drought would end now, as we [on-campus RSE events] always bought the rains. We had three heavy downpours. The heaviest being the night before the event started.
It was an honor for Lynda and I to observe the students on the field. Our first field was scheduled for 11.30am on one of the hottest days we have experienced this summer. We watched as they stopped, breathed and proceeded, leaving the heat behind in their deep focus.
Many students said that this was their greatest event ever.