Student Accomplishments:
Dr. Julie Peterson featured in local news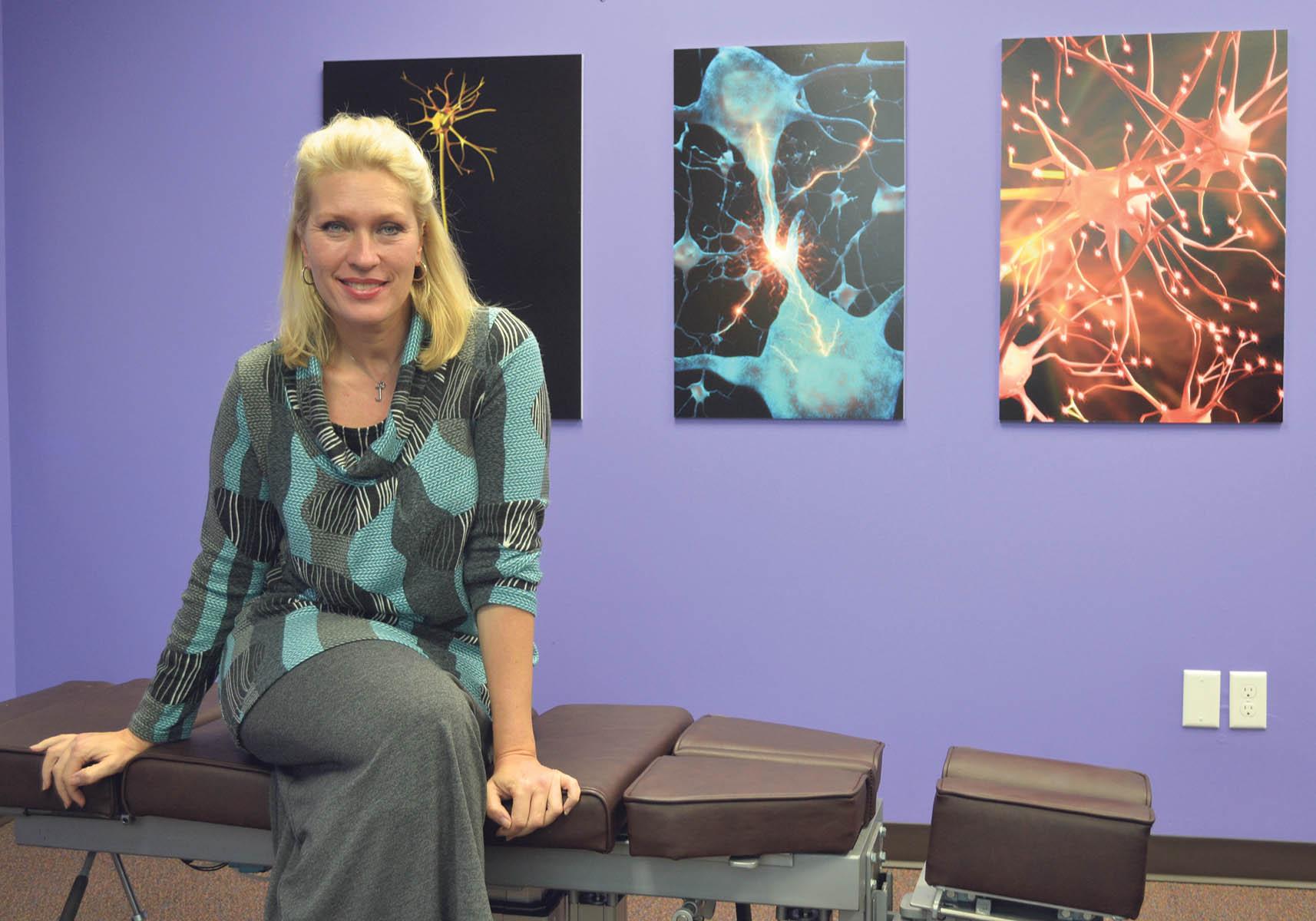 Photo by [NVN reporter] Steven Wyble –
Chiropractor Julie Peterson sits on a chiropractic adjustment table at her Yelm practice.
– The weekly Nisqually Valley News (NVN) covered chiropractor Julie Peterson's opening of the West Yelm Family Chiropractic in their November 23, 2012 edition –
"Chiropractor finding harmony in business"
"For doctor of chiropractic Julie Peterson opening West Yelm Family Chiropractic was a homecoming.
Peterson grew up in Yelm."
"Peterson said her practice specializes in families.
A play area keeps kids entertained while they wait and adjustments take place right next to the waiting area rather than in an enclosed room.
Peterson said that allows her to get through patients quicker while still giving them the individual care they require."
"Ultimately, Peterson said one of her main goals is helping people maintain their health naturally," quoting the NVN's Steven Wyble.
Read more from Wyble's full report.
Story archived here.
Copyright © 2012 Lafromboise Communications, Inc.
Used with permission – can not be republished for commercial use/advertising.
– Beyond the Ordinary internet radio interviewed Dr. Peterson most recently on October, 23, 2012
Listen here