Student Accomplishments:
Jean Handley's RSE experiences told in book of poems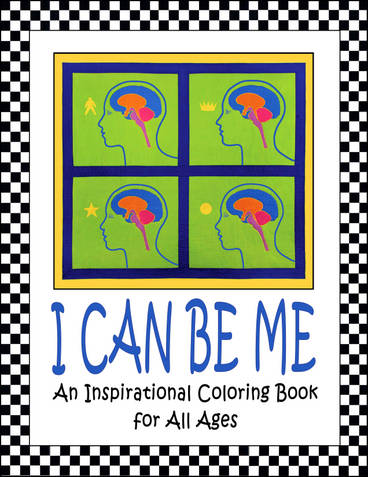 RSE student Jean Handley self-published a book of her poems which relate what she has learned at Ramtha's School of Enlightenment. Read her story in her own words:
The journey of I CAN BE ME began several years ago when I found myself alone and contemplative. Writing little poems pertaining to RSE became a delight to my day. Over time, when a new teaching or discipline was introduced, a new poem was added to the book file.
I CAN BE ME encompasses Ramtha's teachings and how they impacted my life as an observer and participant. What I found special about them is that they pared down such an expanse of knowledge to such simple language, that they could be trusted to become an introduction to topics for any audience.
This past year, when an accident sidelined me, I pulled out the book file. Many happy hours were spent creating new poems. A quantum leap occurred. I saw that creating I CAN BE ME as a coloring book would be more impactful for each reader, mirroring our Fieldwork® cards, building new nueronets.
I CAN BE ME is a magical doorway to making dreams reality. This little coloring book is designed to take you on an inspirational journey created by your drawings/dreams envisioned through these poems covering nature, science and spirituality… impacting your life in marvelous ways. Discover a secret which children use every time they put crayon to paper… your only limitation is your imagination. Enjoy.
The work was polished and self-published. A dear friend to whom I gave a copy remarked that it had captured 25 years of school. I could not ask for a better review.
With my self-published book I CAN BE ME is available locally in Yelm at JZ Rose and Lemuria and in Rainier at Mirror Magic and online with LULU.com and Amazon.com.
Click here to order your copy