Student Accomplishments:
Ramona Keller creates dreamhome via Fieldwork®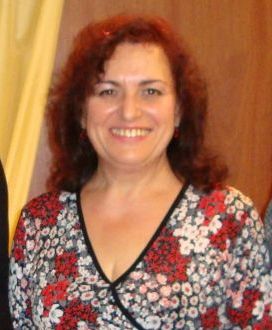 Ramona Keller of Austria
Here is Austria student Ramona Keller's story of applying the school's training in her own words:

"It is working!!!"
"Yesterday [Saturday, Jan. 19, 2013] I was very inspired by my master teacher telling me how the disciplines help me to manifest what I want. For 7 years I am student of RSE. My Beginner's Event was Belgium 2005.
I participated in Ram's Assay in August 2012. Because of his wonderful teachings and inspiration I utilized the discipline of Fieldwork® very intensively for a few days, I found my card but I knew that it wasn't about finding the card, rather about manifesting the reality behind the card.
My card was about a new home for me. My "desired apartment" was pretty special because I wanted to have some things like:
– a special place in a housing complex that has 250 apartments – and the residents do not own cars on a voluntary base
– a certain price
– a certain size
– my friend as a neighbor
– not to look for it – but to have "oriental patience" until it comes to me.
I came back to Austria and I worked every day on this topic. I began daily with Create Your Day® with self-correction like our wonderful teacher always says. Sometime it was very difficult to hold my focus and to be that new reality. But I never gave up!!!
It is really crazy and I am very happy – my dream has come true!!!
On January 21, 2013, I will sign the contract for my new flat.
I wrote this posting because I want to thank Ramtha, JZ and RSE for the long work of inspiration and greatness.
I hope all RSE students are inspired, because it works.
Everything is possible…"
Best Regards,
Ramona Keller
Vienna, Austria
Europa