Citizen Hearing on Disclosure:
"Extra Terrestrial Tampering with US Nuclear Weapons" –
Ramtha on UFOs neutralizing warheads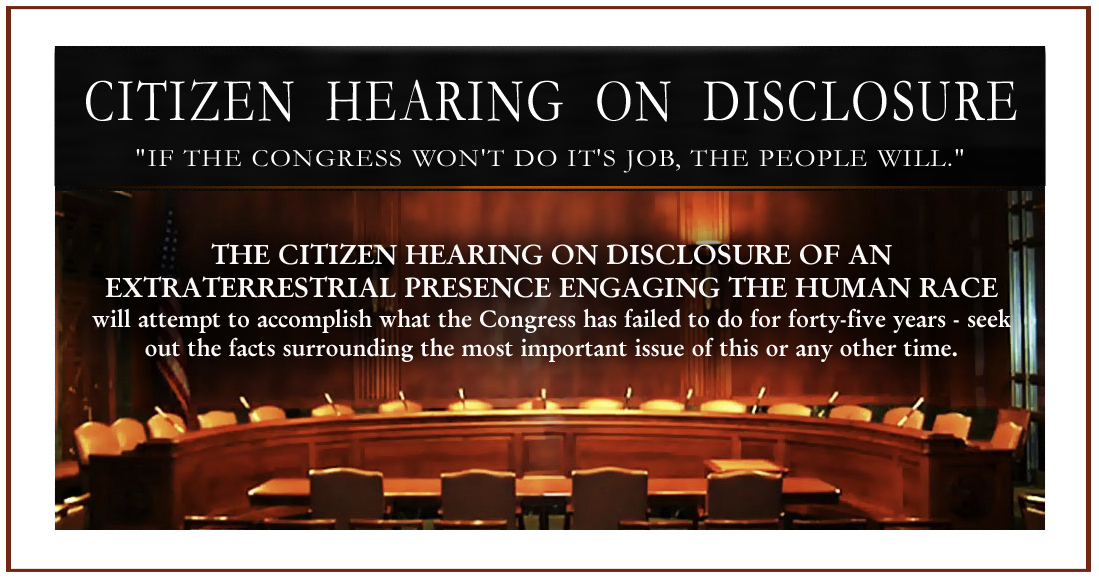 – "They can shut down our missiles at any time"
"Capt. Robert Salas (USAF, Ret.) testifies and then describes a series of incidents that he witnessed both first hand and then has continued to study, where US Nuclear capabilities were disabled or compromised in conjunction with sightings of UFOs and unexplained phenomena in the vicinity of the bases," quoting the Citizen Hearing on Disclosure, April 30, 2013.
Click here for the video on YouTube.
Click here for the website of the Citizen Hearing on Disclosure.
– UPDATE: June 5, 2013
"Paul Hellyer, [Canada's] Ex-Defence Minister, Believes In Aliens"
"Canada's former minister of National Defence Paul Hellyer testified at the Citizen Hearing On Disclosure (CHD) last month in Washington D.C. that aliens are living among us and that it is likely at least two of them are working with the U.S. government," quoting The Huffington Post Canada.
Read more
– UPDATE: August 18, 2014
"If we down at least one UFO we'll be facing an interstellar war – Former Defense Minister of Canada"
"He was Canadian minister of Defense in 1960s, ruling over the country's armed forces during the time of the Cold War – and when he retired he publicly stated that we are not alone in the universe, and some guests from outer space actually live here, on planet Earth. Is this fantasy? Is someone actually watching us? Today we ask the man who says UFOs are a serious business – Paul Hellyer," quoting the RT.
Click here for the interview.
– Ramtha on UFO activity with nuclear warheads
"The intentional turning on and off of nuclear warheads was a deliberate show of force that we can cause you to go to war even when you don't want to. And when we don't think you should, we can neutralize all of them.
Why would they want to do that?
The greatest reason that concerns you is hope, that purely mindful humbling that someone cares.
Yes, they do. Yes, they do.
That they are intelligent is beyond question.
That their power is absolute, beyond question.
That they had a hand in your beauty, beyond question."
– Ramtha
October 9, 2010
Yelm, WA
Afternoon – Live Stream
– Ramtha on "signs in the sky" and "silent explosions"
"A lot of marvels are coming. And there will be wild craft. There will be signs in the sky. There will be spirals out of nowhere. There will be lights that dash across the horizon. There will be silent, silent explosions. And everyone will be told it is a meteor shower. It is the best damn meteor shower I have ever seen and, by the way, the most elliptical I have ever seen.
Things will fall to Earth in an ocean, terrifying sailors and mariners who will see, from the surface, debris and shocking monsters. And the moon will light up in an unearthly, ghostly hue and it will frighten lovers on lovers' lane. Shadows will pass across the Earth, and suddenly in one great moment the Void will light up 360 degrees. The great ones have come."
– Ramtha
Opus of the Ram
September 3, 2011
Yelm, WA
Excerpt — "Signs in the Sky"