"Coffee may have … health-promoting properties" –
Ramtha on coffee's benefits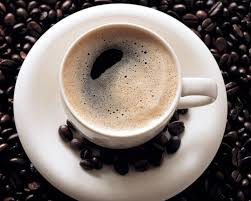 Photo credit: Green Planet Coffee
– "Coffee May Reduce Your Suicide Risk, Study Finds"
"Certainly, coffee should not be used in excess. However, study after study has failed to prove that moderate coffee consumption increases your risk for cardiovascular disease or any other serious illness.
In fact, it's beginning to look like coffee—at least in moderation—may have a number of unrecognized health-promoting properties."
"Most recently, a meta-analysis of three large studies on coffee consumption, published in the World Journal of Biological Psychiatry,1, 2 found that drinking two to four cups of caffeinated coffee daily was associated with a 50 percent reduced suicide risk among adults, compared to drinking one cup or less of caffeinated coffee, or decaf," quoting Dr. Mercola.
Read more
– UPDATE: January 13, 2014
"Your daily coffee just might jolt your memory"
"New study suggests caffeine not only wakes you up, but also may aid your recall."
By Mary Brophy Marcus, HealthDay Reporter.
Read more
– UPDATE: September 6, 2104
"Is coffee good for you?"
"Moderation and Quality are Keys to Healthy Coffee Consumption"
By Dr. Mercola.
Read more
– UPDATE: March 16, 2015
"Regular Coffee Drinkers Have Cleaner Arteries"
"In a study of more than 25,000 people, those who drank a moderate amount of coffee – defined as three to five cups daily – were less likely to have calcium deposits in their coronary arteries than those who drank no coffee or more coffee daily," quoting Dr. Mercola.
Read more
– UPDATE: May 25, 2015
"More Consensus on the Health Benefits of Tea and Coffee"
"For the first time, a government advisory committee included a mention of caffeine in its recommendations for the 2015 edition of Dietary Guidelines for Americans.
Rather than suggesting it be eliminated, however, the report said Americans could safely consume up to five cups of coffee a day, or approximately 400 milligrams (mg) of caffeine, with no detrimental effects."
"If you're a coffee drinker, you're in for a pleasant surprise. There is one less dietary habit you have to worry about, as it turns out coffee may be good for you after all," quoting Dr. Mercola.
Read more
– Ramtha on the value drinking coffee
"Everything is attitude. You listen to the news. One day coffee is bad and it is on the out list. Then another study shows that caffeine gives you a lift, makes you happier. So they find that that is positive because when you didn't have it, you were down. And if you are down, you have really bitchy thoughts, very negative.
In a control group they took people off coffee for three and a half years while measuring all of their vital chemistry. The other group had never drunk coffee.
The people that had been taken off coffee developed various degrees of manic depressiveness associated with an overuse and abuse of certain sugars. They tried to do better by using artificial sugars, which ended up causing cancer.
The group that had never drunk coffee before were put on it. This group's bell curve of their wealth increased, as did their happiness and their joy. They left their husbands and wives, changed careers, made several career moves, and had no sign of cancer and no sign of manic depression. So there were mixed signals about coffee."
– Ramtha
Secondary Retreat
Yelm, WA
March 24, 1999