Student Accomplishments:
Susan Hals credits her manifestation to RSE's teachings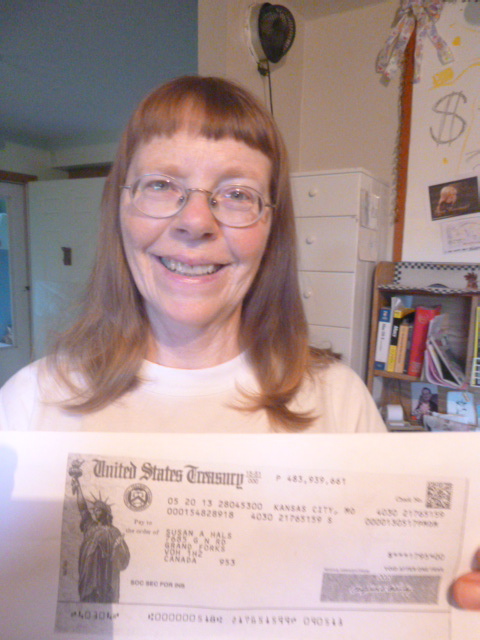 Susan Hals
After reading Sophie Sykes's story on RSE Newsletter on July 18th, Susan Hals was inspired to share her story, as well. Here is Susan's story in her own words:
"I streamed the Advanced Retreat in February and have been focusing on Wealth in my life a lot since then.
On Sunday, May 26th, I found out about the Million Dollar event in June. I decided immediately to stream it. I wanted to get a head-start to the Event, so I sat right down and made out a small list of "wants" on which to focus (totaling about $2,000, which included both the June and July Events' registrations).
On Tuesday, the 28th, I opened my mailbox to find a cheque from the U.S. Treasury for $,1795, with no explanation. A letter arrived about 10 days later explaining the money was a back payment for my new Social Security Benefit, with April's payment enclosed, too. I would be receiving a small monthly payment thereafter.
AND, this was AFTER I had received a letter in mid-May stating that I did NOT qualify.
Whoopee and So Be It!!!!!
It does pay to simply "let go and let God"!! I love when I become the Observer in my life.
I know that such sweet surprises are a result of the wonderful Teachings and our fantastic School!!!
Thank you both, Ramtha and JZ, for it all!!!!