Student Accomplishments:
Dr. Louie Enos recognized in national horse magazine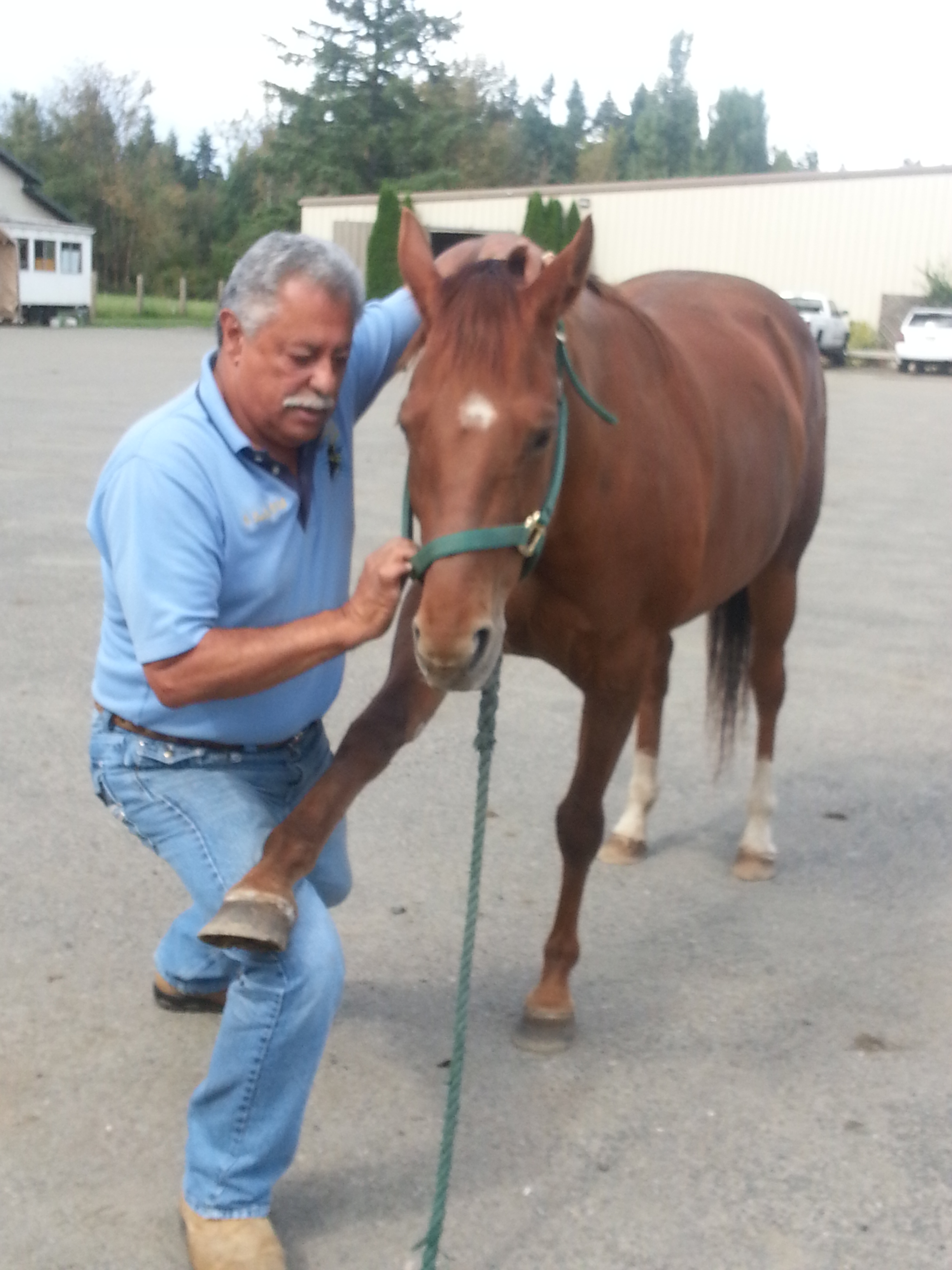 Dr. Louie Enos
Dr. Louie Enos, DVM has been a practicing equine veterinarian since 1977, beginning with a successful equine surgery practice in eastern Washington State. Since coming to see Ramtha over 25 years ago, he has always credited "his education at RSE® with enabling him to unravel the secrets behind illness and disease — emotional attitudes, how they develop, and their effect on the body," quoting Louie's website.
Read more
From The Chronicle of the Horse Magazine:
Throughout her decade-long competitive career, Spelga Dam 'never took a lame step,' said Cathy Wieschhoff, and she retired fully sound.
Cathy attributes that to Dr. Louie Enos, a former equine surgeon from Washington state, who treats many international mounts through his physicalmental process called Equine Manipulation Through Mind.
By simultaneously changing Kate's emotional attitude (which was linked to spinal and related issues she had), Enos and Cathy worked together to maintain her physical and mental soundness.
Enos recalled Kate as a determined competitor. "She developed an attitude as a strong and tough mare, so much so that Cathy would often comment to me before a ride, 'I hope she doesn't pull my arms off!' Still, I saw in Kate a willingness to shift her strong attitude to strong health and new functions," he said.
"Cathy was a huge part of Kate's health and success in eventing."
Read more