Marvin Kunikiyo, D.C. credits changes to RSE Teachings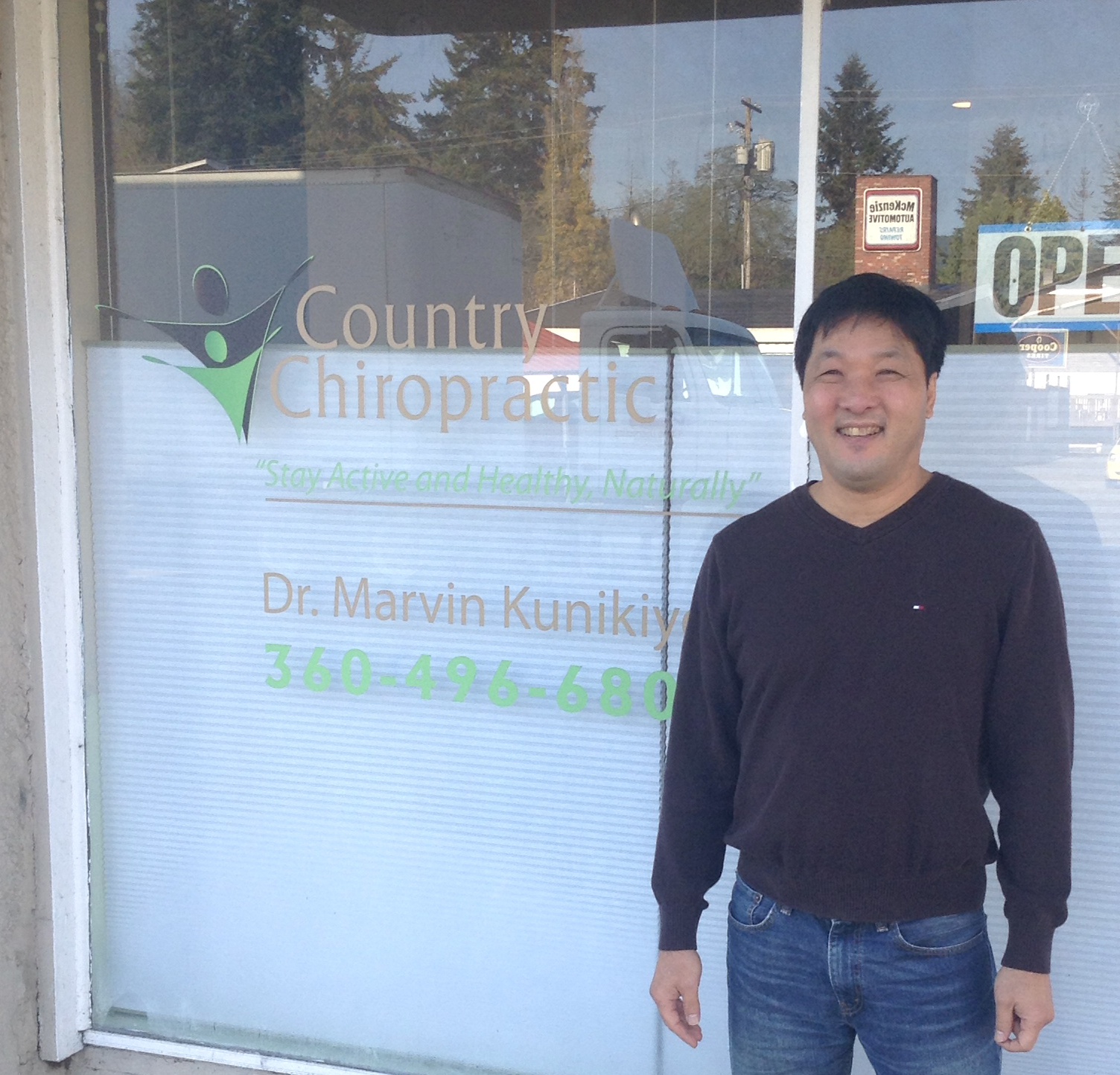 Marvin Kunikiyo, D.C., in front of his Country Chiropractic, Morton, WA. office
RSE student Marvin Kunikiyo, D.C. recently recorded his realizations at the conclusion of the November 2013 Follow-up, having been a student of Ramtha's since 1987.
Here is Marvin's story in his own words:
"After attending the November Follow-up here in Yelm in 2013, I wrote a letter to JZ because it was quite clear from what she and Ramtha both said, that she felt as though Ramtha's teachings were not having much of an effect on people's lives, namely the student body. So I wanted to share with her some of the changes that have taken place in my life, in the hopes that it would lift her spirits regarding the utility of the teachings in changing lives."
"It's interesting in retrospect to see how the neural net of lack manifests in one's life."
"I remembered Ramtha often saying that adversity is a king-maker and a queen-maker. So I joked with a friend, saying 'My God really wants me to be a king.' That was about the only humor I could find in the situation.
I think I should mention the role the disciplines played in helping me turn things around."
"Back to "reality". I knew I had to make a change in my work situation. A voice in my head was saying, "After all these years as a chiropractor, you're now dirt poor. Maybe it's time to consider a different profession or vocation." But I really love being a chiropractor, so I looked around at my options."
"Back to my financial crunch… in 2012. I had many moments where I could have easily slipped into despair. But I remembered hearing an excerpt from a private audience with Ramtha where he counseled another student about lack. He said to say 'I have always known the future. I have never been insecure about it.' And he said to keep saying it until you no longer feel like a mouse, but rather a giant. So I did."
"A wonderful side effect to my powerful resolve was that my body started changing."
"2013 has continued to be a good year for me. After viewing the online catch-up videos–the Self Awareness video in particular–I became aware for the first time of the 'quiet drama' I had been covering up all these years."
"And so, my life began to reflect my new frequency specific. My practice in Morton started taking off, and work got even more enjoyable. I greatly enjoy every moment there (Morton) with my patients, laughing often with them throughout the day, and I can honestly say I now have the practice of my dreams. My body continues to get younger and healthier, and at age 54, many people think I'm still in my 30s."
Read more of Marvin's full story.