Introducing 'The Red Lion' reprint with Ramtha's quotes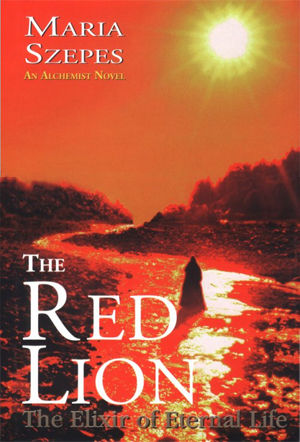 – From JZ Knight:
"Way back when we first got it, Ramtha and I recommended the book called The Red Lion. It is about the life of alchemy. It is perhaps the most marvelous quasi-fictional story of life, of reincarnation, and change that I have ever read. To this day it is unmatched. If you want to have the best reading in the world, get this book. Michelle Horkings bought the rights to publish this book. She is a teacher and a student here. If you want to send this book to someone as a gift, I highly recommend that you do so. You will get the education of your life."
– JZ Knight
January 12, 2014
Yelm, WA.
JZ's Fresh Air II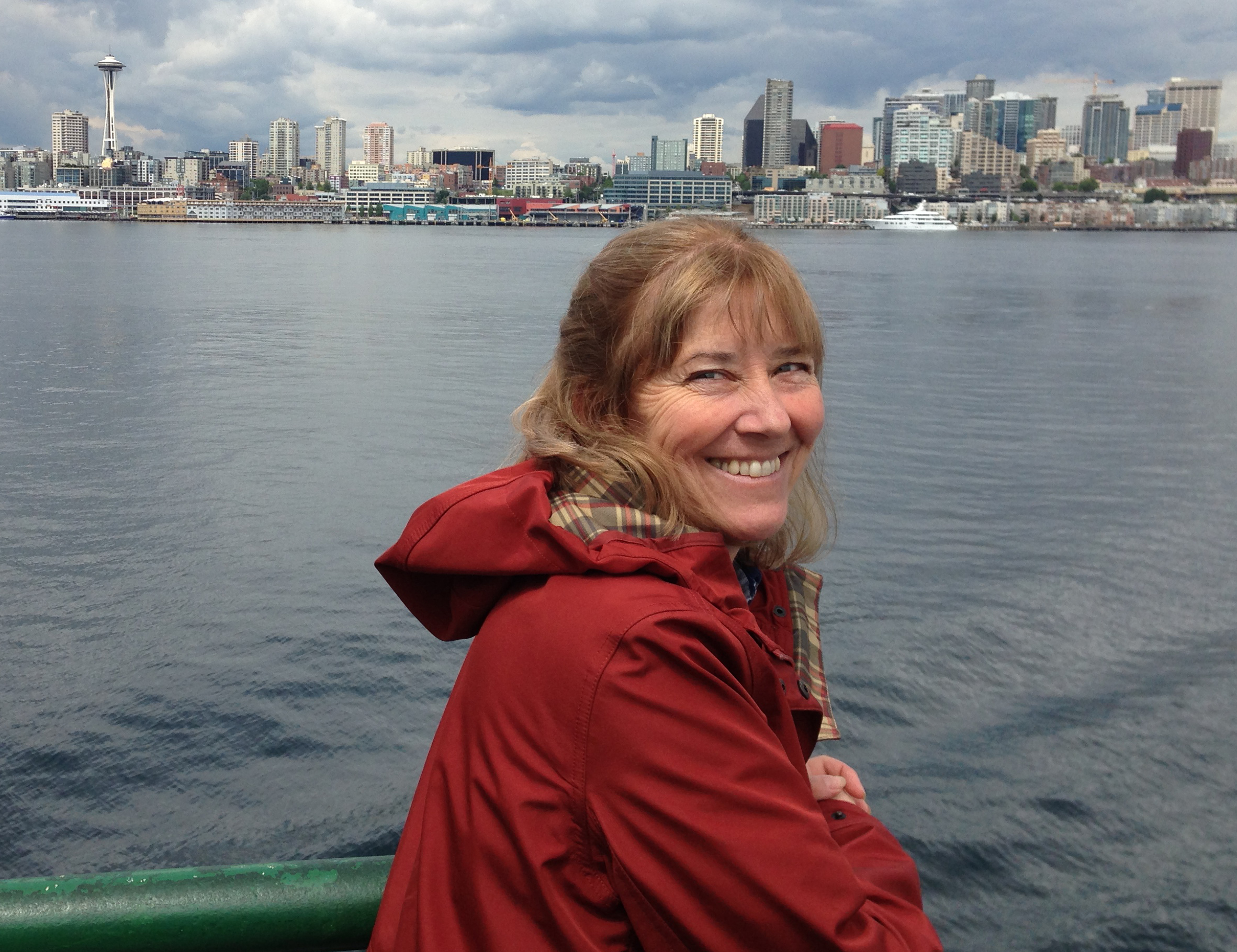 Michelle Horkings on the ferry approaching Seattle
– From Michelle Horkings:
"Years ago, after hearing both JZ and Ramtha highly recommend the novel The Red Lion – The Elixir of Eternal Life by Maria Szepes, I learned this title was no longer in publication. A passionate determination grew in me to republish this amazing book that I dearly loved.
I flew to the Chicago Book Fair in 1995 to meet with the Hungarian publisher. I still have several striking memories of events that day.
There were two enormous lions framing the entrance to the Fair and I just said to myself, "So Be It!" as I walked between them. On arriving back to my hotel after a surprisingly brief meeting where the publisher agreed to grant me the license (a fact that boggles my mind still to this day because he had not agreed to anyone receiving the rights to this book in over three years), a movie was playing on television about a magic potion called number 9. When the movie ended I walked in a daze a few blocks to the Chicago's lakefront and immediately the most incredible fireworks display I have ever seen erupted. I had no idea of the occasion. . . to me that magical display across the water, together with lovely music, was all about celebrating my manifestation.
The book was just coming off the press when to my surprise, as I remember, Ramtha called the long event I was attending "the event of the Red Lion." He told the audience they should do everything they could to acquire a copy of The Red Lion because it was written for the students in his school to understand what the journey of reincarnation was all about. From that moment I dreamt of including a quote from Ramtha in the next printing.
It took many years to sell out of the original printing but I was absolutely thrilled during Christmas 2013 when my second print run was delivered. This new edition includes two profound quotes from Ramtha about the great mystery schools, the alchemists they produced, and the true secret of the Red Lion.
To hear JZ so highly recommend this book at her Fresh Air II event just took my breath away! She didn't know it but one of my cards for Fieldwork® was all about The Red Lion."
Michelle Horkings
Yelm, WA.
January 2014
Click here to purchase your copy.