Remembering the life of former RSE Teacher Chris Dacek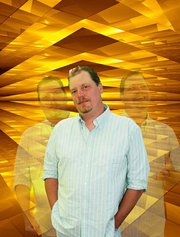 Chris Dacek
Former RSE Red Guard & Ramtha-appointed Teacher Chris Dacek passed away last night in St. Peter's Hospital in Olympia, WA. after a life-threatening situation occurred for him Saturday [February 8] afternoon, from which he was unable to recover.
Chris was a smiling face and always had a big bear-hug for all of our folkies around RSE.
His legacy can best be summed-up in his own words, posted in the July 2012 RSE-Newslettter:
Click here
Our thoughts, prayers and love go to his family and friends.
Funeral arrangements, contribution recipients in his honor & a celebration of Chris's life are pending.
In the interim, condolences to his mother and family may be sent in the care of
RSE Event Serivces Manager Steve Klein: stevek@ramtha.com.