Student Accomplishments:
Mary Kidd on the importance of 'surrender'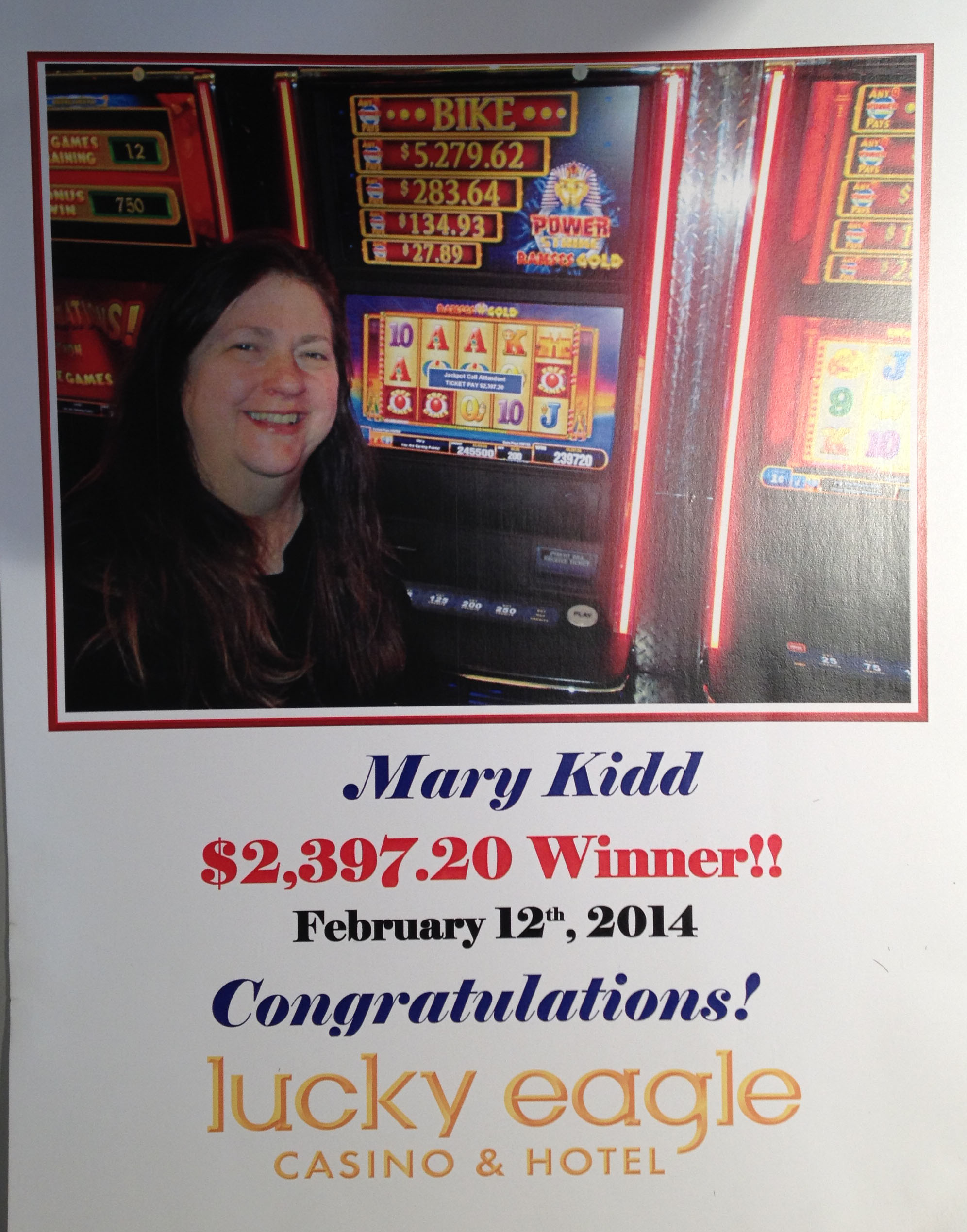 Mary Kidd
RSE student Mary Kidd learned "to stop trying to figure it out and surrender."
Here is Mary's story in her words:
"A couple of years ago at a Primary event, Ramtha told us that we weren't doing the work he had taught us, suggesting instead to take one discipline and become a master of it.
I chose archery.
There was a group of us that met in the field on a student's property. It took me about two months to even hit a bale, then I started to hit targets, and eventually I was able to hit bulls-eyes.
I did this for 1 year with other disciplines; Henry Sugar cards, candles, C&E®, and the Neighborhood Walk®. My main discipline was archery. I contemplated, 'Now I can do this.'
'How is this helping my life after what Kenny taught us about roulette?'
So, I chose to go to the casino and try it and realized I could see the numbers for about 2 months or even longer. I never lost at roulette.
Then one day a friend came in and told me she was winning at slot machines. I asked her how she was doing this. She told me she added this in her discipline of Create Your Day®. The next day I created winning a $1,000.00 in the grid in the sky.
I went to the casino that night and the first machine I went to I put in $5.00 and won $1,000.00.
Shortly after this, Ram sent us to the casino as a discipline. I was jazzed because I already loved the casino. Won some at roulette and won some more jackpots. Then in 2013, the the jackpots started coming in for me: One for $1,217.60 on 3/20/2013, the next one was $1711.00 on 3/30/2013. Then I went through this period of about 9 months of no jackpots and little if any roulette winnings.
Two weeks ago I was listening to Rams CD on the Holiest of Holies. He talks about how he left his body and then didn't do it again for 7 years because he was trying to conquer it until he just surrendered I played this CD over and over again with alot of rewinding because I wanted to really get what he was saying on this CD. He takes you through a process of making a card.
I really had a knowingness that day to go to the Lucky Eagle Casino.
I said I would make my card after the casino. I started with a small amount of money – was up and down, won a little on roulette and then started to give it back to them. If this happens, I realized I had lost my focus. So, I went for a Walk, went back and played the cheetah machine and hit 5 cheetahs, but because I was only playing a $1.00 bet, I won $400.00.
I was happy with this and put $300.00 away to not spend and said I will only play this $100.00.
I sat down at this machine playing $2.00 and put in $42.00 and won the biggest jackpot I have ever won $2,397.20 on February 12, 2014. Then I went home and made my card.
I started with $30, so my NET win was $2,367.20.
My greatest learning is to stop trying to figure it out and surrender to my God.
Until I listened to that CD I didn't even realize I was doing the automatic program of figuring it out for 9 months.
The casino is like The Tank® – you will never figure it out.
Thanks Ramtha and JZ for introducing me to The Great Work and my God within me -the Holiest of Holies."