Mutual UFO Network (MUFON) speaker at RSE Saturday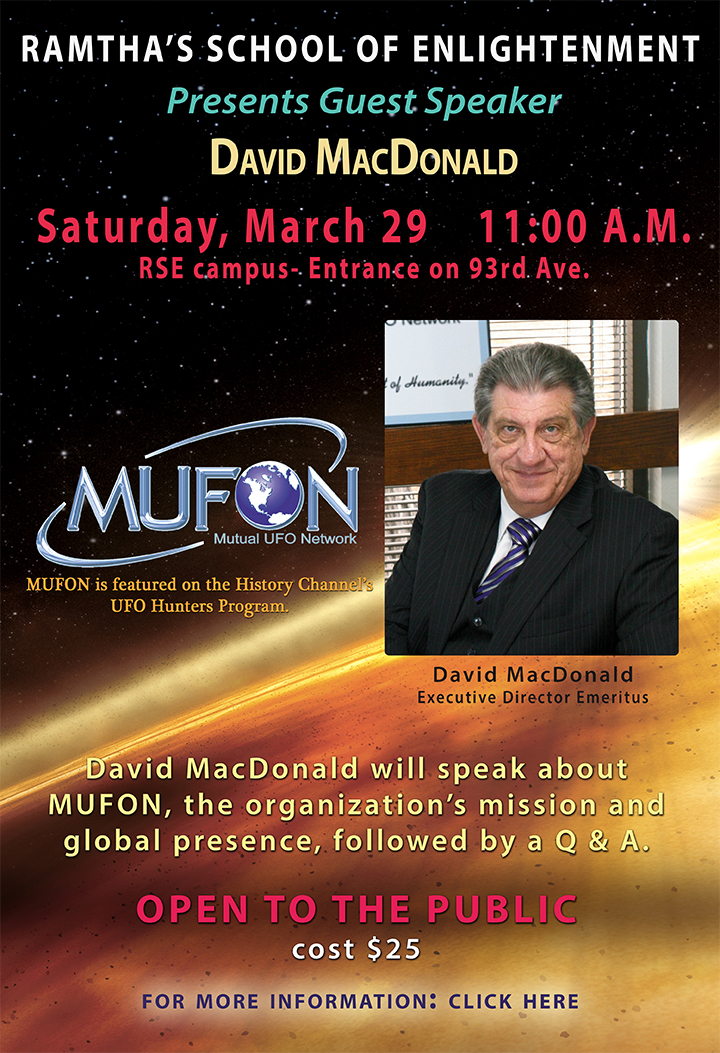 – UPDATE: August 12, 2014
"Mass UFO Sighting Over Houston Texas Lights Up Social Media August 2014"
From Houston's NBC affiliate, KPRC Channel 2.
Click here for the video report.
– UPDATE: September 10, 2014
"Military Eyewitness Captures 'Transparent UFO' On Night Vision. The craft was in the shape of a triangle."
"There were two lights at the rear of the vehicle, circular, with a blinking light, also circular, almost between them, just a little above the two rear lights. The light in front was shaped like a triangle itself, with a small, round light right behind it."
From Lee Spiegel, Huffington Post.
Read more and scroll down to the video.