PRS Alumnus and RSE student Noah Medrud
Changing the World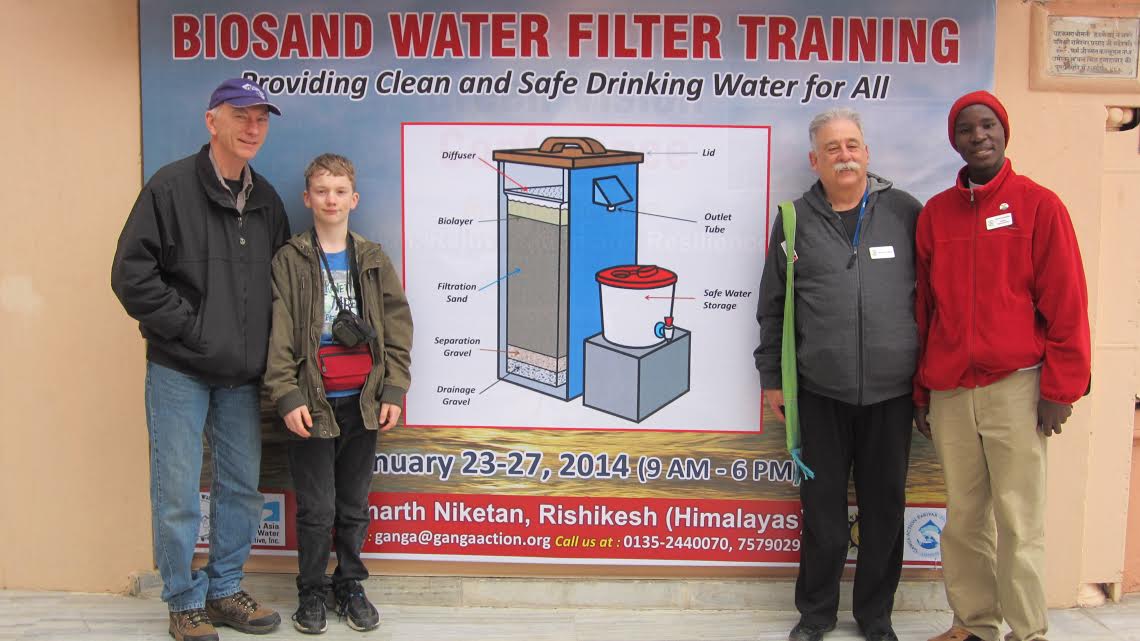 Noah Medrud in India with his father Wayne Medrud.
Photo Courtesy: Phoenix Rising School
From Heidi Smith, Communications and Outreach Manager for Rainer's Phoenix Rising School:
"For most seventh graders, a goal might be getting better grades or having a new iPhone. Phoenix Rising alumni [and RSE student] Noah Medrud, 12, Bald Hills, is dreaming bigger: He wants to bring clean drinking water to the world.
Noah, now at Ridgeline Middle School, and his father Wayne recently traveled to India where they helped train 120 people representing 40 NGOs (non-governmental organizations) in how to build biosand water filters.
The project was a collaboration between the South Asia Pure Water Initiative and Friendly Water for the World, an Olympia-based nonprofit. In India, where one in three families struggle to put clean water on the table, their work has the potential to make a huge impact."
Read more of Smith's report.
Read more of Smith's report published in the Nisqually Valley News.
– Visit our Facebook page "Water Warriors Uganda Concert and Fund Raiser"
Click here
– "Help Send Noah to Uganda! (and back)"
Click here to learn more.
– UPDATE: June 2, 2015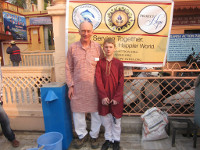 Wayne Medrud and son Noah
Photo credit: Wayne Medrud
"Back in about 2009 our Master Teacher asked all of us at an event, "What will it take for you to be a world player". At that time, my intellect had to say, "Ya, right. what would I ever do to become a world player." All I have ever done the majority of my life is work with my hands and alone most of that time. None the less, I went fervently onto the field and called forth future technologies, the ability to recognize them and the courage to share them.
With in a year I was introduced to rocket mass heaters and rocket stoves. I thought, how cool is that to be able to heat and cook with up to 80% less wood and for people in developing countries to not breath the smoke that causes so much respiratory illnesses," by Wayne Medrud.
Read more
Click here for information about "Friendly Water for the World."
Facebook for World Water Warriors.
Click here to keep up on local community fund raising events.