Student Accomplishments:
Sonya El Debssi on how RSE teachings helped her with C.R.E.A.T.E™at the Phoenix Rising School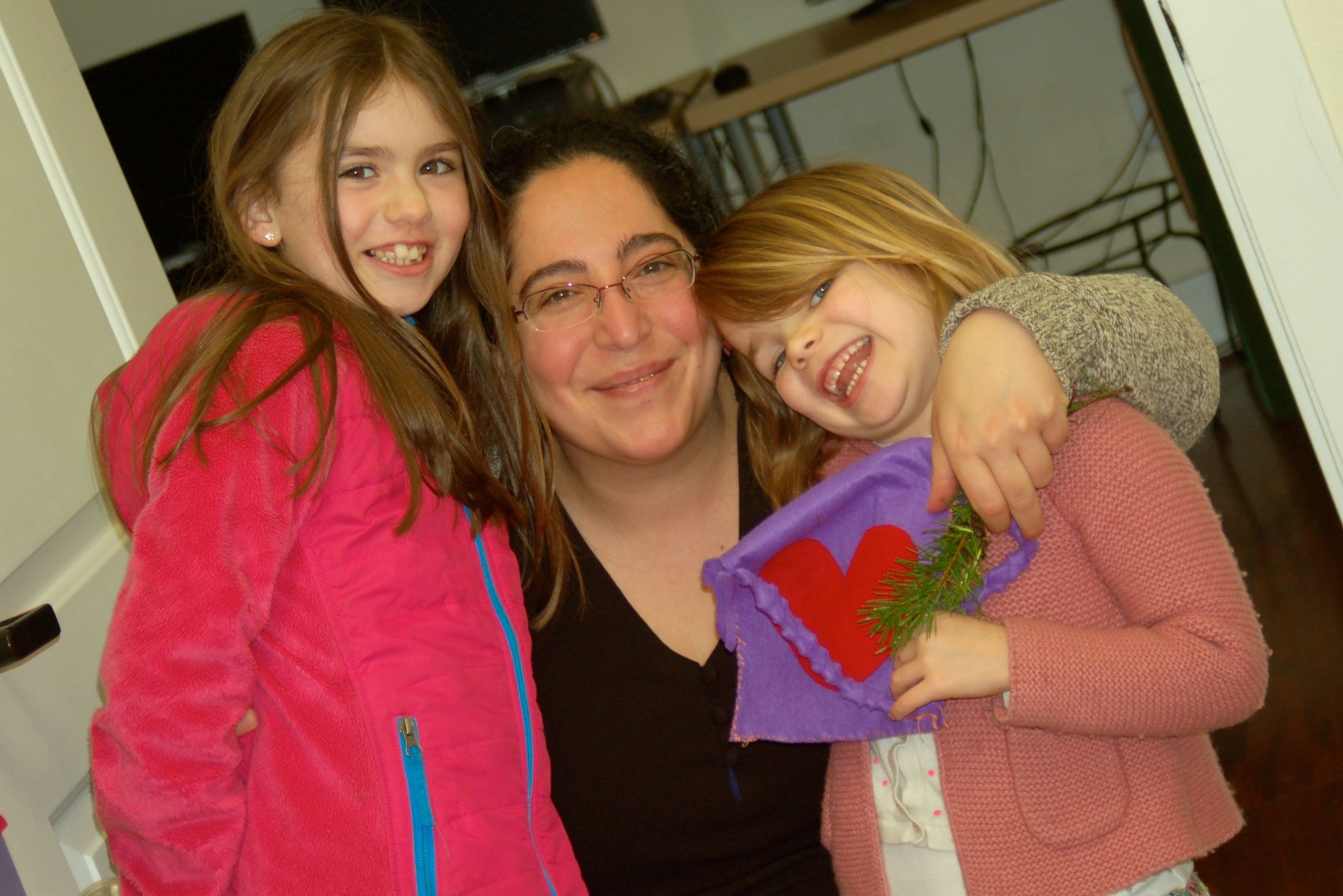 Sonya with two of her students
Photo Courtesy: Phoenix Rising School

RSE German Translator and Phoenix Rising School (PRS) teacher Sonya El Debssi in her own words on how RSE's training helped her develop a unique program for her students:
"My name is Sonya El Debssi and I work at the Phoenix Rising School in Rainier, Washington as the C.R.E.A.T.E™ Program Specialist. My job doesn't really exist out in the world. I created it. I created it by applying my focus, deeply inspired by Ramtha's teachings about our amazing brains.
I have been a student at RSE for about 18 years now and, over the years, I remember many teachings about the brain and the extraordinary power and potentials that lie therein. One of the most magnificent things about learning at Ramtha's School is that no lesson is taught without an opportunity to apply what is learned through a discipline. Through continued practice, and to my utter amazement, I was able to accomplish disciplines like Fieldwork®, Analogical ArcherySM and The Tank® repeatedly. Equipped with life-changing experiences I followed my passion and did my own research on neuroscience and how it could be applied in a classroom with children.
The program I have subsequently been developing is called C.R.E.A.T.E.™, which stands for "Consciously Realizing Every Attitude and Thought into Experience.™" The program's purpose is to acknowledge how our thoughts and attitudes impact our experiences in life and to inspire students to be conscious of and intentional about their experiences; in this case, to be intentional about their learning at school. Among other techniques, we have the awesome and rare opportunity to facilitate some of the RSE disciplines, like Analogical ArcherySM, the Neighborhood Walk® and Fieldwork® for the kids. Additionally, I include age-appropriate lessons in cognitive and social neuroscience for students age 3-12, because I want them to know at an early age what an amazing machine they have in their head and the great things they can accomplish when they are focused on their goals. I am passionate about this program, because I feel that in general education is missing an important component of development: consideration for and learning about the impact of our thoughts, attitudes and emotions. These are an integral part of a child's social and emotional learning.
Driven by my passion, and supported by my extraordinarily open-minded colleagues at the Phoenix Rising School, I get to work with the most amazing beings of all – our children. Every day, we get to explore this remarkable area of learning. I am thrilled to see that science is now supporting the idea that teachers get training in neuroscience, and have been honored to realize how unique Phoenix Rising is in this regard.
We recently applied for a grant with the Northwest Association of Independent Schools – our accrediting agency – to help create an online neuroscience primer for teachers. In collaboration with colleagues from other member schools and a professor from the University of Washington's College of Education we will be supporting this important learning for instructors to help change children's classrooms beyond the boundaries of the local community.
So, what started as my personal journey of exploration and research has now taken on a life of its own and is going to potentially reach further than I ever imagined. Thank you Ramtha for empowering me to believe in my dreams and for providing me with such rich and meaningful teachings that were way ahead of their time, but right on time for me. And thank you to the Phoenix Rising staff for supporting a model of education over all these years, whose time has finally come."
Read more about Sonya.
Nick Gillon and Sonya El Debssi attended the "Teaching Self-Aware Minds" conference in San Francisco last February.
Click here to read their report.