Ramtha School Beginning Events Featured
Worldwide June – November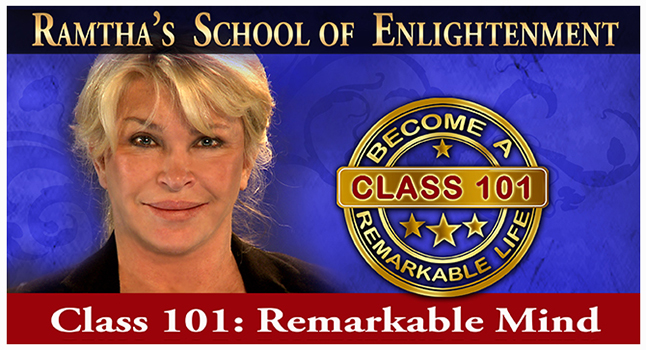 YELM, Wash., April 23, 2014 /PRNewswire/ — The Remarkable Mind Beginning Event will be held at the Yelm campus on July 19 – 23 amidst the tranquil pine forests of Washington State. Additional Beginning Events will be offered worldwide in:
South Korea, May 28-June 1
Brazil, July 23-27
Italy, August 13-16
Australia, August 27-31
South Africa, October 22-26
Canada, November 12-16
The "Class 101: Remarkable Mind" program at RSE will be facilitated by Ramtha's appointed teachers who will introduce the audience to Ramtha's disciplines for creating personal reality. Students will learn Ramtha's model of reality, his vocabulary, and techniques that initiate each student into a direct experience of personal truth to "Become a Remarkable Life®."
All of the teachings are available as on-demand streams. Students will study the introduction of RSE's philosophical principles including:
The Greatest Mystery — Self
Who are we really
What is our purpose
How did we get here
Where are we going
Redefining God as the Observer
Understanding our addiction to the past
The seven levels of consciousness and energy
Cell biology and how DNA responds to novelty
Beginning Events at RSE's Yelm campus are facilitated by Ramtha's appointed teachers who present live instruction and videos of JZ Knight and Ramtha's introductory teachings.
The cost of the course is $400 USD, $200 for current RSE students, and half price for Seniors 65+, children 6-19, and full-time college students with a letter on file. Once students have completed the Remarkable Mind Beginning Event, they will be eligible for progressive training in either Live or On-Demand events.
To register for the event, students can email registration@ramtha.com, visit the website, www.ramtha.com, or call 360.458.5201 ext. 110. Travel and hotel information can be found at the Ramtha Class 101: Remarkable Mind website: http://ramtha.com/events/current.aspx
Read more from the Press Release.
Read more from the e-mailer.