"Petco to stop selling dog and cat treats made in China" –
JZ shared this with the school several years ago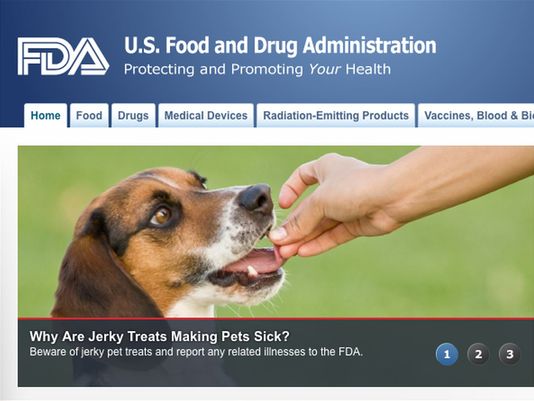 Photo credit: FDA.gov
– JZ made the connection 5 years ago between pet jerky treats made in China and canine cancers
When JZ's beloved French Bulldog LeCute got ill 5 years ago, she did exhaustive due-diligence research and discovered pet jerky treats from China were linked to canine cancers. JZ immediately switched to USA-made organic jerky products. She shared this information with her students and staff then.
Now the US Food and Drug Administration (FDA) posted a report on this continuing issue.
– "Petco will stop selling all dog and cat treats made in China by the end of this year."
"The decision came after years of nationwide complaints to the U.S. Food and Drug Administration that a jerky treat from China was possibly making pets sick.
The decision affects all of its 1,300 stores and sales on Petco.com.
'We know some pet parents are wary of dog and cat treats made in China, especially chicken jerky products, and we've heard their concerns,' said Jim Myers, Petco CEO, in a statement.
Five years ago, 90% of the pet industry's jerky treats were made in China, said Lisa Stark, spokeswoman for Petco, in an interview with USA TODAY Network.
'We've been working over several years to transition to more USA-made,' Stark said.
Currently, about 50% of the jerky treats sold by Petco is from China, and by the end of the year, no China-made jerky treats will be sold by the retailer, Stark said."
"The FDA is investigating whether there is a direct link between the pet illnesses and the China-made treats, but has not yet made that determination.
Since 2007, the FDA has received about 4,800 reports of pet illnesses possibly related to the consumption of jerky treats, many made in China. Among the reports were 1,000 dog deaths, according to the FDA. quoting USA TODAY.
Read more
Click here for the FDA statement: "Questions and Answers Regarding Jerky Pet Treats"
Click here for alternatives to China-made dog or cat treats.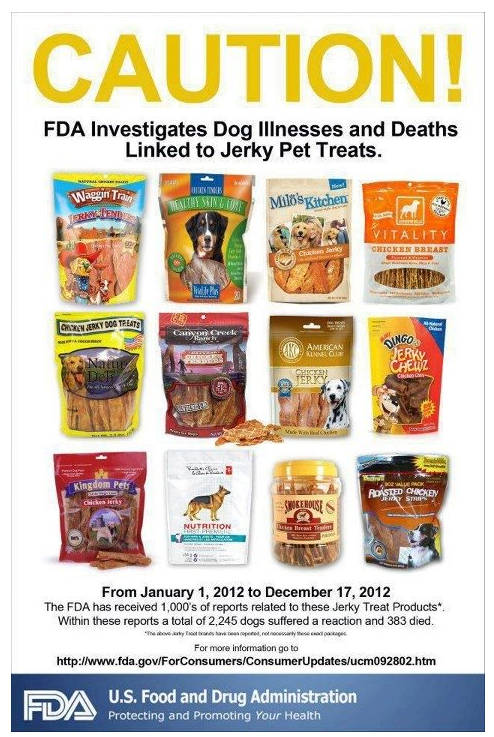 Photo credit: FDA.gov
UPDATE: May 29, 2014
"Jerky Pet Treat Deal: Makers Agree to $6.5 Million Fund"
By JoNel Aleccia, NBC News.
Read more