South Africa's ODYSSEY Magazine publishes RSE story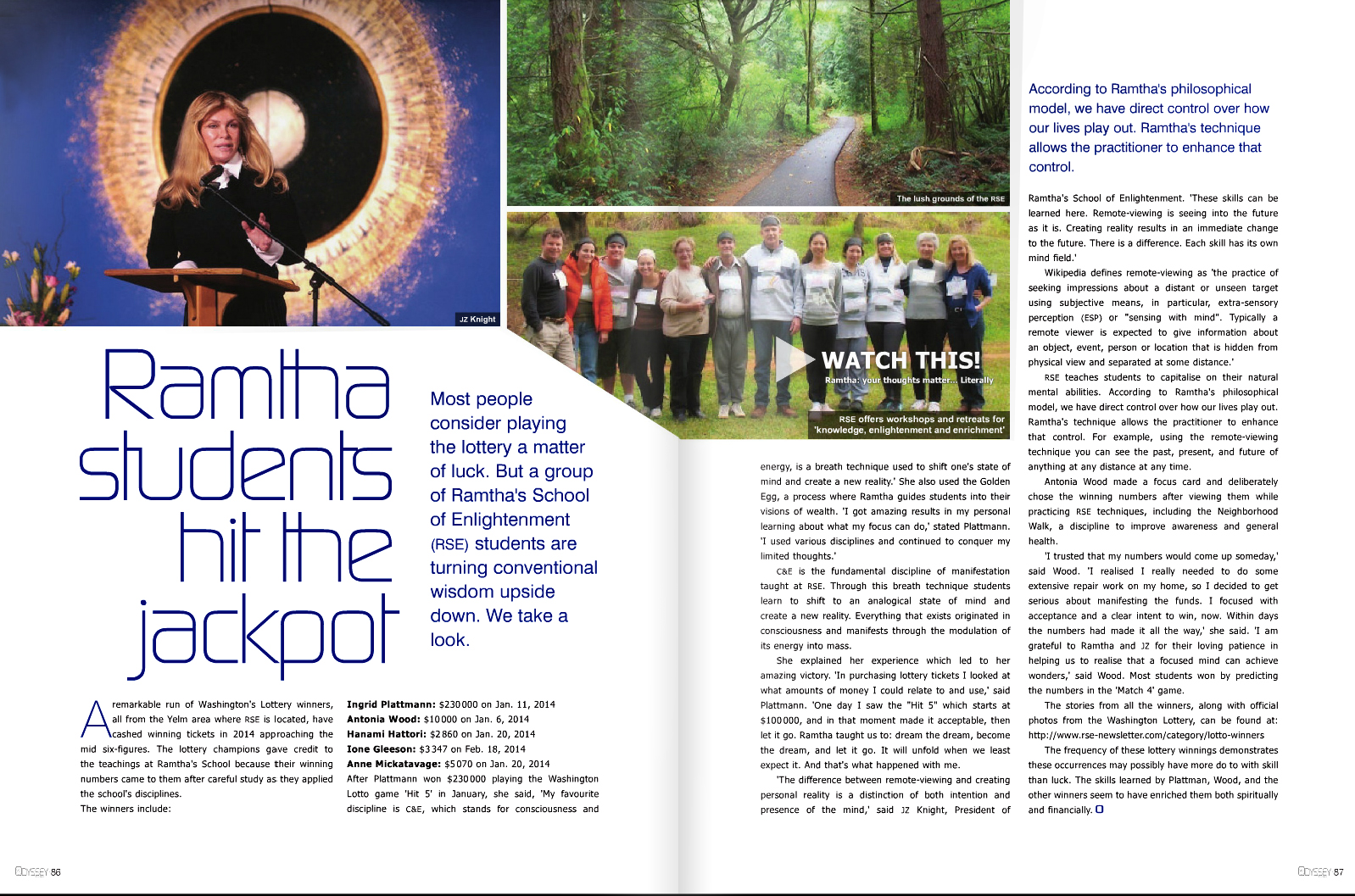 Photo credit: Odyssey Magazine
South Africa's Odyssey Magazine published a story about RSE ahead of the South Africa Divine Jazz event there in September:
RAMTHA STUDENTS HIT THE JACKPOT!
Most people consider playing the lottery a matter of luck.
But a group of Ramthas School of Enlightenment (RSE) students are turning conventional wisdom upside down.
Odyssey Magazine takes a look:
Odyssey Magazine – Issue 2, 2014. Pages 86-89.
Digimag Link: click here
Click here for the video referenced in the story: "Ramtha – Your Thoughts Matter… Literally"
Click here for the text in the story.
– South Afirca's Eco Health Sense also published a banner ad about RSE
An editorial and banner will continue until the end of July.
Click here