Introducing The Royal Society for Earthquakes (RSE)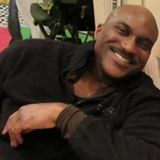 Karriem Ali
Karriem Ali is creator and host for:
"The Royal Society for Earthquakes (RSE) group and community pages on Facebook were created in 2011 to provide a singular, ongoing resource for all major seismic events. Our focus has always been to provide timely, accurate, informative postings which serve as an adjunct to the RSE-Newsletter postings concerning "Earth Changes" and "Days to Come" manifestations.
The rapidly-growing Royal Society for Earthquakes membership presently stands at nearly 900 members worldwide ~ both Ramtha School students and non-students. This global reach enables us to maintain 24/7 event coverage at both the global and local level; our major earthquake reports are typically posted within 20-30 minutes of occurrence.
As we have grown, so too our scope has grown to include solar storm activity, extreme weather and climate change events, celestial happenings, sinkholes, volcanoes, environmental threats, etc. We maintain as well a small virtual library of informative lists and articles to help you develop your knowledge base in several areas.
To expand the quality and accessibility of the information that we share with you, we now have also added a YouTube channel and a Twitter account!! We are presently working to provide reports in Spanish for major quake activity and severe events occurring in Latin America.
Below are links to our current resources~
– RSE~ The Royal Society for Earthquakes
• FaultLine: RSEquakes Breaking News
– Our "Seismic Snapshot Series", an ongoing string of postings to function as a single-site resource for major (magnitude 6 and greater) earthquake activity worldwide:
Click here
– RSEquakes on Twitter (Royal Q. Society)
Click here
– The RSEquakes YouTube Channel
Click here
– Our video playlist includes:
Earth Changes Weekly & Monthly News Summaries
Click here
Raw Video~ Inundations
Click here
Influenza Reloaded
Click here
– UPDATE: September 15, 2014
"Expect the Unexpected: More 9.0 Megaquakes Are Coming, Study Says"
By Alan Boyle, NBC News.
Read more