Phoenix Rising School Auction raises $120,000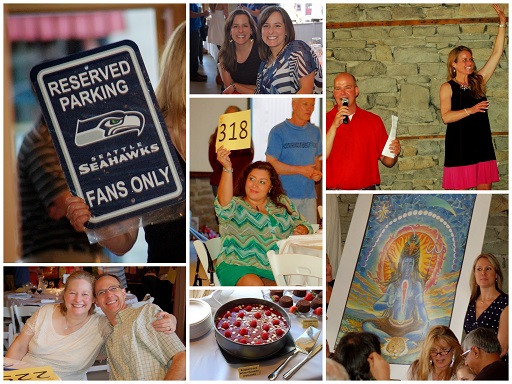 From the Phoenix Rising School:
"Was it the Seahawks tickets that sent the 3rd annual Phoenix Rising School auction over the top? Or was it perhaps the 'Dessert Dash', which saw auction guests scurrying up the aisles to grab their bidded-upon dessert of choice before someone else could get there? Then again the final item of the night, a three night stay at Whistler Four Seasons Residential, went for $16,000. Whatever the case, this year's sold out event on June 7th was a joyful community celebration that brought in over $120,000.
'I couldn't be happier with the result,' says auction chair Heidi Smith. 'So many people came together to make this happen and all of the guests seemed happy to be there and to support us in whatever way they could.' Nearly two hundred people attended the event, which took place at a new venue, the Campbell and Campbell Building in Tenino. 'We got a lot of comments on the building,' says Heidi. 'It worked very well for our needs.'
Before the auction even began, almost $55,000 had been donated by several supporters who were unable to attend.* Things only went up from there. 'The greatest accomplishment beyond the total amount we raised was the energy of the evening and palpable sense of community,' says Executive Director Aaron Rodriguez."
*Anyone else who was unable to attend but still wishes to contribute can contact our office at 360-446-1500.
Read more
– "Community Support Fills Financial Gap for Phoenix Rising"
"$120,000 Raised at Auction; JZ Knight Donates $45,000"
By Cindy Teixeira Nisqually Valley News Correspondent
Read more