Mike Wright responds to Tacoma News Tribune Editorial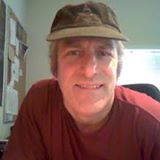 Mke Wright
In response to the Tacoma News Tribune Editorial of May 15
Re: "Bigotry? Thurston Dems give Ramtha a pass"
RSE's Mike Wright had his response published in the Tacoma News Tribune:
ELECTION: Is TNT only concerned about JZ Knight donations?
"Your editorial suggests you want to ensure that political contributions are of the highest order.
Why has a story from 2012 resurfaced? Because the Freedom Foundation worries about donations from JZ Knight to local Democrats in 2014. In 2013, Knight supported Democrat Mary Hall. Hall defeated a Republican candidate backed by the Freedom Foundation to become the first Democratic auditor in Thurston County in 71 years.
Your editorial failed to mention that the Ramtha's School of Enlightenment videos were edited. Two people who illegally disseminated the videos admitted to editing them in separate court cases. The excerpted clips fail to take into account the context of the event. The original audience understood the context.
Also, your editorial attached a taint to Knight's donations. Do donations to Republicans come without strings attached?
The Freedom Foundation is a right-wing political operation with ties to the Koch brothers, ALEC (American Legislative Exchange Council) and Donors Trust. The Seattle newspaper The Stranger stated that "the Freedom Foundation is partially funded through Donors Trust, a Koch-funded shadow trust that Mother Jones recently described as 'the dark-money ATM of the conservative movement.' The Freedom Foundation is also an active participant in ALEC."
As your editorial so eloquently stated of Knight's donations to Thurston County Democrats, "that $65,000 looks plenty green." Then what is the color of the tens or hundreds of thousands from out-of-state, right-wing groups to Thurston County Republicans?"
(Wright is legal affairs manager with JZ Knight's corporation, JZK Inc.)
Read more