Student Accomplishments:
Rod Maupin's "Pipe-Smoking Alien Crop Circle Analysis"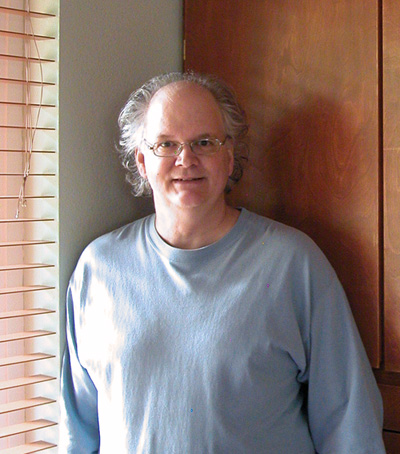 Rod Maupin
– UPDATE: April 17, 2015
Rod Maupin's work with Bruce Cathie, harmonics and the World Grid will be mentioned in an upcoming episode of Ancient Aliens called, "Hidden Pyramids." The episode will air on April 17, 2015 at 9:00pm PDT.
Click here
Pipe-Smoking Alien Crop Circle Analysis
I've been thinking about the Pipe-Smoking Alien Crop Circle off and on for the past six months. I felt there was something there, but didn't know what it was. A few days ago, it occurred to me what to check.
I've been involved with harmonics research for the past 25 years. When I say harmonics, I mean harmonics of the speed of light, gravity and the Earth's magnetic field. I worked with Bruce Cathie of New Zealand for 23 1/2 years until his death last year.
What does all this have to do with the crop circle? I found some harmonic connections to it that show some very interesting things.
Although most people have forgotten, the Ram actually spoke briefly about harmonics during a Personal Assistance into a Greater Understanding event on Saturday, April 2 and Friday, April 8, 1988. He then sent a runner to the school which is how I got involved with harmonics.
Click here for Rod's full report.
Final Thoughts on the Pipe Smoker
A couple days after I finished writing the article for the newsletter on the Ram's crop circle, I realized I had not read Alien Interview yet. I read the interview portion in one setting and am on my second read through. I've also studied some of the notes in the back.
In my previous article, I mentioned I had found over 500 sites that are part of two vast harmonic networks. If you were to take people from each of the cultures represented in these networks and put them into a room together, they surely wouldn't get along. Yet, they were all connected through these two networks. In two years of working on this, I had part of the story figured out but not the large thread holding this all together. Then I read Alien Interview.
I think the sites that make up the network are part of the Old Empire system that Airl spoke about. I'm sure there are many more sites that I haven't found, but this is quite a few. Her description of the old system is the best explanation I have to date.
I also said in the article that with respect to CERN ALICE and the Millennium Dome, I felt there was ancient or alien technology underground that they had built the modern buildings on top of. Unlike Chinese-made products used by Americans, this old technology is still working and they are still using it. Since the first article, I have received partial confirmation on this, but I'll leave that discussion for a later time.
UPDATE: August 5, 2014
"My Time With the Spirits"
"After talking with different people at the Ram's event about what I had been doing with spirit communication, it became clear that people are not using this to its full potential. Some treat it as a novelty. I think it is much more than that. Therefore, I'm going to tell you about what I've been doing and perhaps it will help you."
Read more