Summer arrives at the RSE campus in Yelm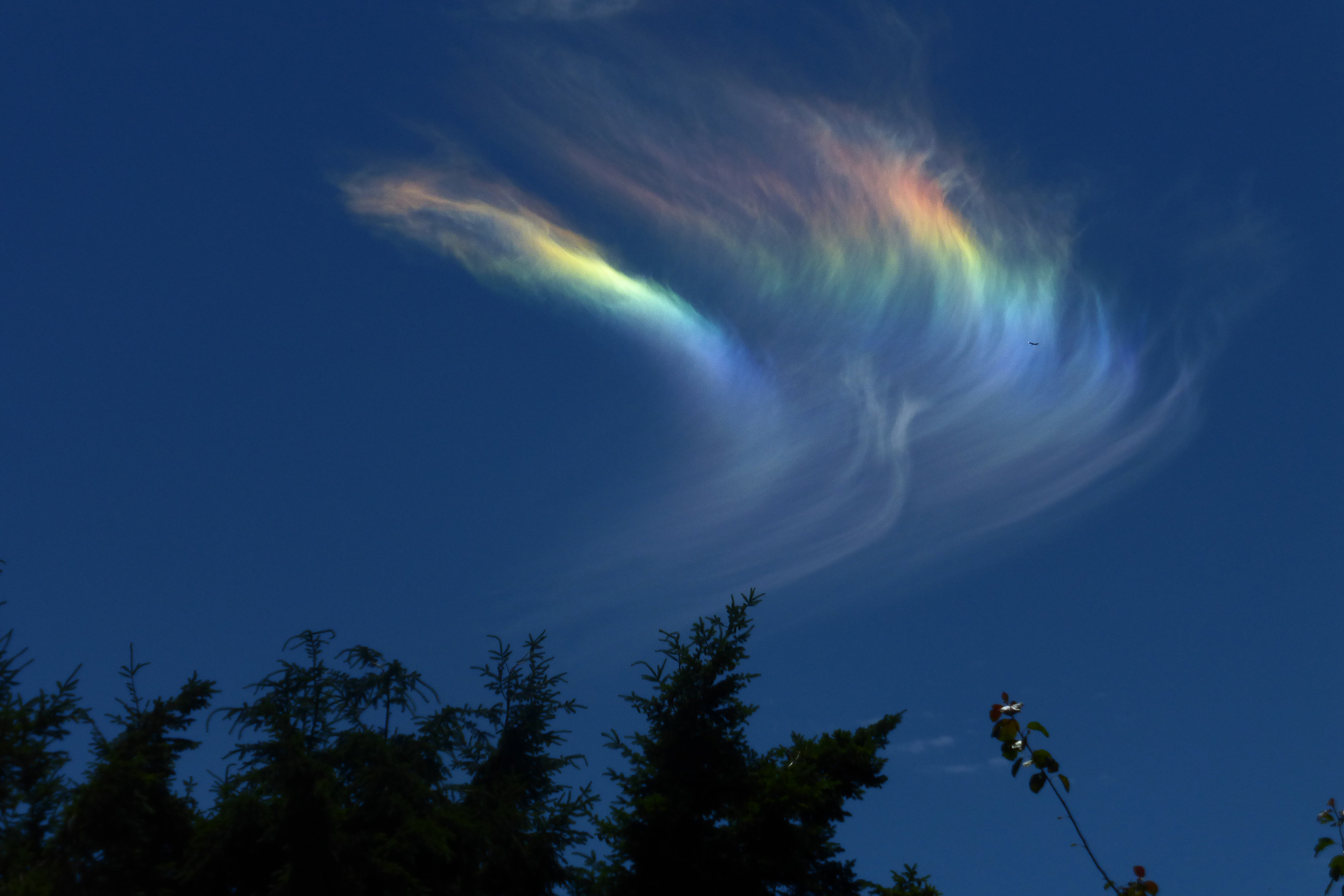 RSE gardener Korie Chmielewski was attending to the campus grounds in the noon hour on Tuesday, July 1 and did as Ramtha has always instructed, "look up." Here is Korie's story of what she saw:
"We just had an impromptu logistics meeting in the area of the smoking pit with several staff members and low and behold, look what showed up.
[see photo she snapped above]
I photographed this thing while it morphed for about 10-15 minute period. Naturally, it formed over Paradise Beach, and these particular photos were taken just outside of the perimeter of that field.
I was chilled all over watching this light up for about 2 minutes.
This morning I remembered that I was singing "It's a beautiful day in the neighborhood."
What a gift, this TOTTALLY made my DAY!"
This was the first day where the clouds and rains of Spring gave way to a crystal clear sky and a record high temperature of 94 degrees F (34 C).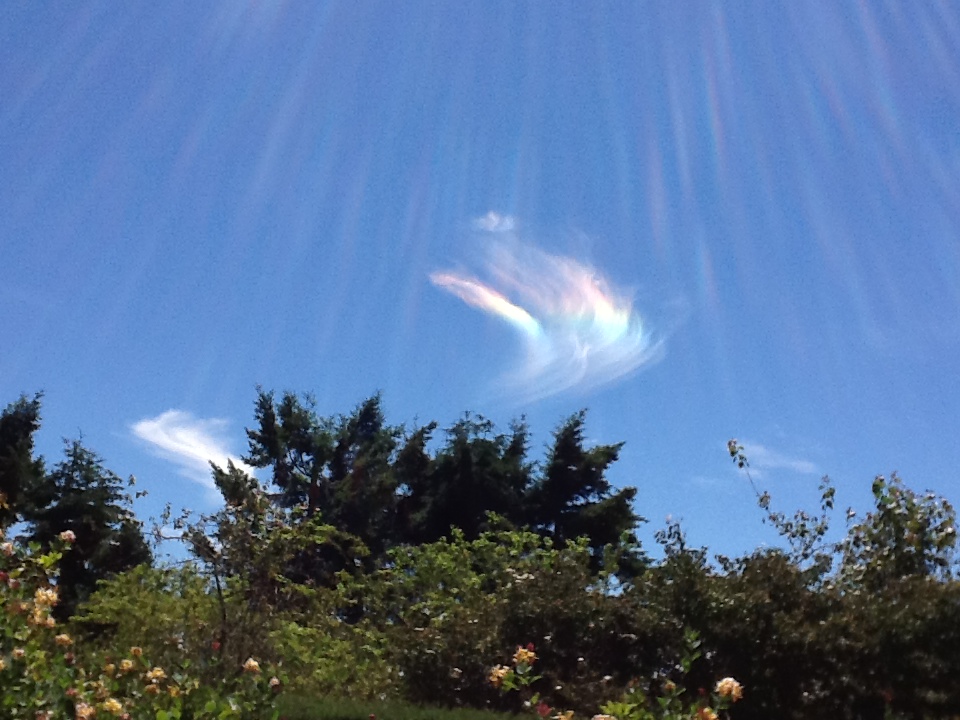 Photo credit: David Keenan