South Africa 2014: The Winds of Change –
JZ & Ramtha arrive followed by a Hail Storm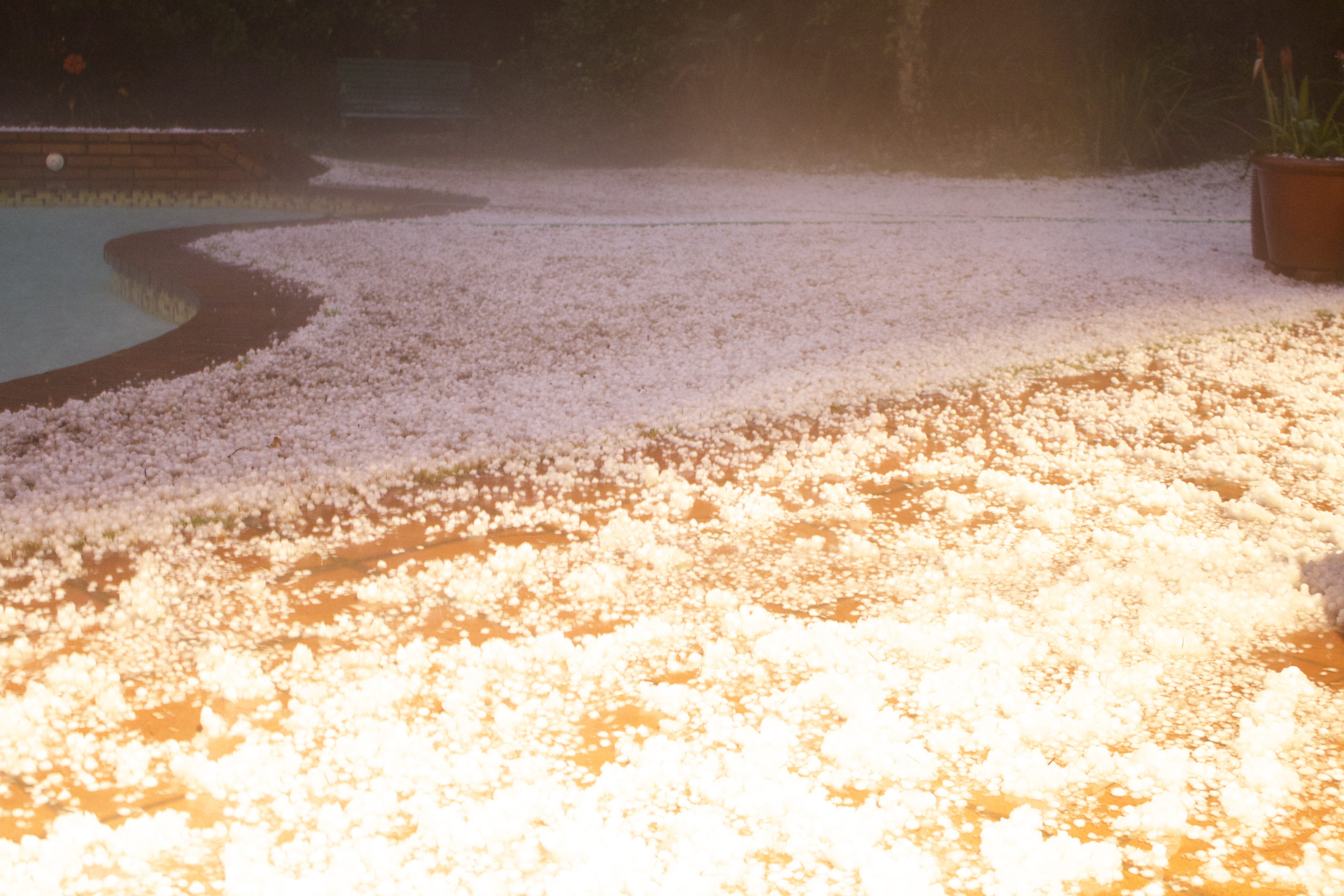 Photo credit: Jenny Gifford
Hail storm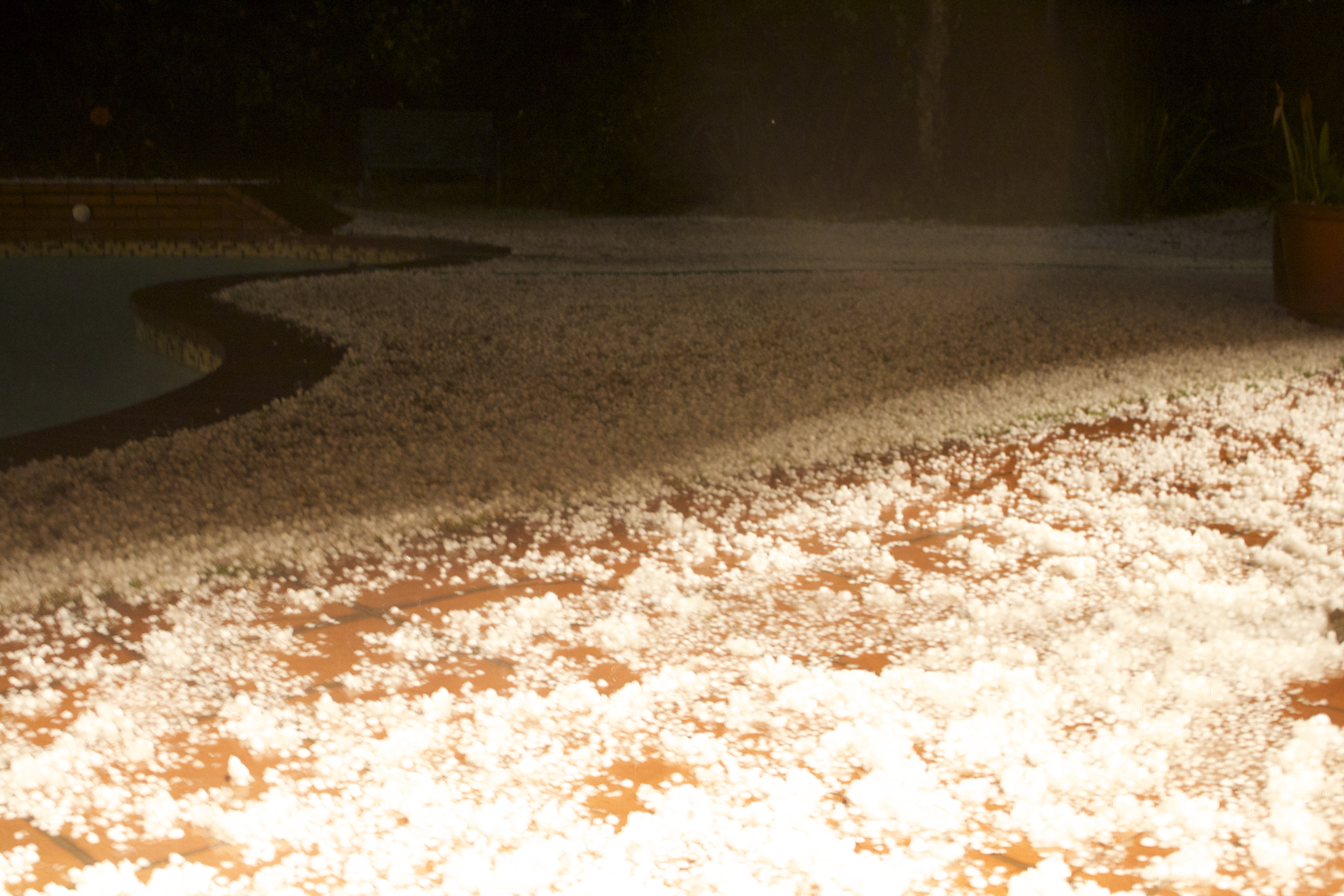 Jenny Gifford reports:
On Saturday, September 20, 2014 at 7pm local time in Johannesburg, South Africa, [2 1/2 hours after JZ and her team landed there]:
"A Hailstorm from nowhere!!!!
The Light you see is from lightening.
It was dark outside!"
Literally, out of the blue!
A dry winters day in Johannesburg!
The wind had come up, strongly, for a couple of days prior –
And I knew!!
Something wonderful was going to happen!
Suddenly this crack of lightning and golf balls out of the sky, which covered EVERYTHING!!!!!
From the 1964 movie Mary Poppins – Soundtrack Lyrics:
"Winds in the east, theres a mist comin' in
Like somethin' is brewin' and 'bout to begin.
Can't put me finger on what lies in store,
But I feel what's to happen all happened before."
– Prologue: Chim Cher-ee Lyrics
© The Walt Disney Co.
Click here for the YouTube video of the 1964 movie excerpt.