Student Accomplishments:
Jay Ban's book credits RSE's teachings for his learnings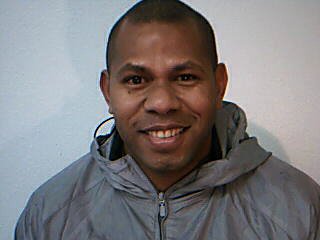 Jay Ban
– Jay Ban of the UK recently published an e-book about his journey mastering roulette and wanted to share his experience with the school. The e-book tells the story of Jay's journey from 2010 until early 2014 regarding the pitfalls of making money with this discipline. In the book, Jay
attributes what he has learned at RSE. Here is Jay's story in her own words:
"So, you want to make money playing roulette? And to do this, you want to learn how to read the future of numbers?
Well, before any of that, it's important to know in what ways you like to learn. People are all different; some are so bubbling with enthusiasm that they just want to leap in at the deep end, while others are more cautious, preferring to read and research before actually trying it out – or even preferring to learn about it in theory without ever actually taking the first practical step!
And that's why I've written my book – to bridge the gap between these opposite styles of learning and offer it all in one place. Together with my website, my book provides stimulating nuggets of advice, inspiring anecdotes and my own real-life experience of learning to read the future of numbers. I hope that this combination of information and space for sharing and discussing ideas with other people will encourage you to find out more, or to further refine your skills. And in the book you can choose either to start your own journey by first reading about mine, or you can leave that come back to, perhaps when things seem to be going wrong, and start instead with the 'how-to' sections.
Learning the language of numbers and releasing the innate skill we all possess to read the future takes a long time; in fact I would say it takes a lifetime as there is always more to learn. And only a few people will ever master it, but many will try. But that's fine too; even if you have come to this specifically to improve your roulette performance, if you can open your mind to what you discover along the way, your whole life can change.
So, what's inside my book?
For a start, it is not an aloof expert preaching to the beginner; I made a lot of mistakes – and I mean a lot. I was mostly self-taught and so had to work out for myself what I've now been able to share in my book. But I was lucky; I had just enough perseverance and curiosity to learn from my mistakes and to keep going. My book, however, should help you avoid many of these and so make faster and easier progress. The book falls into the following sections:
Part One: Getting ready! Three chapters introducing the concept of the future of numbers, relaying the extraordinary story of Henry Sugar, and explaining how to use the book
Part Two: The Foundation – seven chapters drawing from my own experience to explain how you prepare to learn and then begin to test it out
Part Three: Confessions from the Casino! Really useful tips on how to avoid mistakes when playing roulette for real, all based on my own experience over several years
Part Five: Beyond betting – an inspiring sideways look at the very real benefits that all of this can have in other parts of your life.
Now, if you're anything like me you like to 'try before you buy' – so you can find a couple of free extracts from the book on my website. Please take a look; I'm sure they will wet your appetite and you'll be glad you chose my book, especially as it is written so that you can come back to it again and again whenever you need some inspiration or motivation to keep going!
Click here to see more.
Click here for a link to a blog post on my site which talks about the book and gives some information about. The post was written by my editor. I hope this might help if not please let me know if I can help in anyway."