Cyberattack put in perspective by Ramtha – in 2010!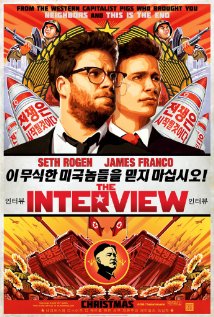 Poster credit: Sony Pictures
– "Sony Hack Shines Light on North Korea's Cyber Attackers"
"Cyber-Warfare Work Is Coveted Among Elite Youth in North Korea"
"The U.S.'s conclusion that North Korea was responsible for the hacking of Sony Pictures Entertainment has turned the spotlight on cyber-operations run by Pyongyang and its emphasis on asymmetric warfare capabilities to maintain its ability to threaten South Korea and others.
Late last year, South Korea's intelligence service quoted North Korean leader Kim Jong Un as saying that cyberwarfare capabilities are "a magic weapon" along with nuclear capabilities that enable Pyongyang to threaten South Korea, according to lawmaker Cho Won-Jin of the ruling Saenuri Party who was briefed by the agency," quoting Jewup S. Kwaak, Wall Street Journal.
Read more
– Ramtha's long sight on the cyberattacks
"What if the cyberattack worked and you couldn't follow your addiction to text everyone? What if you now had no money in your bank account because cyberly it had disappeared? Are you prepared for a cyberattack? I don't think you are. The consequences are dreary, to say the least.
The first great cyberwar was to confiscate all of President Obama's communications and his top-secret information just to make sure that he wasn't going to upset China — to whom his country owes so much — and just to show him even he can be hacked.
If you do not have a war with Iraq and eventually Israel, you will have a cyberwar where everything goes down, everything is abolished, and you would spend the rest of your life trying to establish rightful ownership. Why would anyone want to do that? To make you slaves. You will do anything to text. The whole world will. Your children will. Now that is a war with some meaning, and if the first round isn't addressed, there is more to come.
How beautiful to call your hovel your own. As sweet and meek as it is, it is home. In light of this knowledge, it is the greatest piece of property there is. To invest in it, to have become sovereign and off the grid is to have made certain that your home is never gambled. For those who hardly even notice when there is a windstorm that knocks out the power, you do not have to worry about a cyberattack.
For you who do not live for your cell phones and your computers, this won't mean much at all, but to the rest of the world, a cyberattack stops everyone in their tracks."
– Ramtha
October 9, 2010
Yelm, WA
Ramtha Afternoon Live Stream