RSE student Dr. Karriem Ali, MD shared a Harvard Dormitory
with Attorney General Nominee Loretta Lynch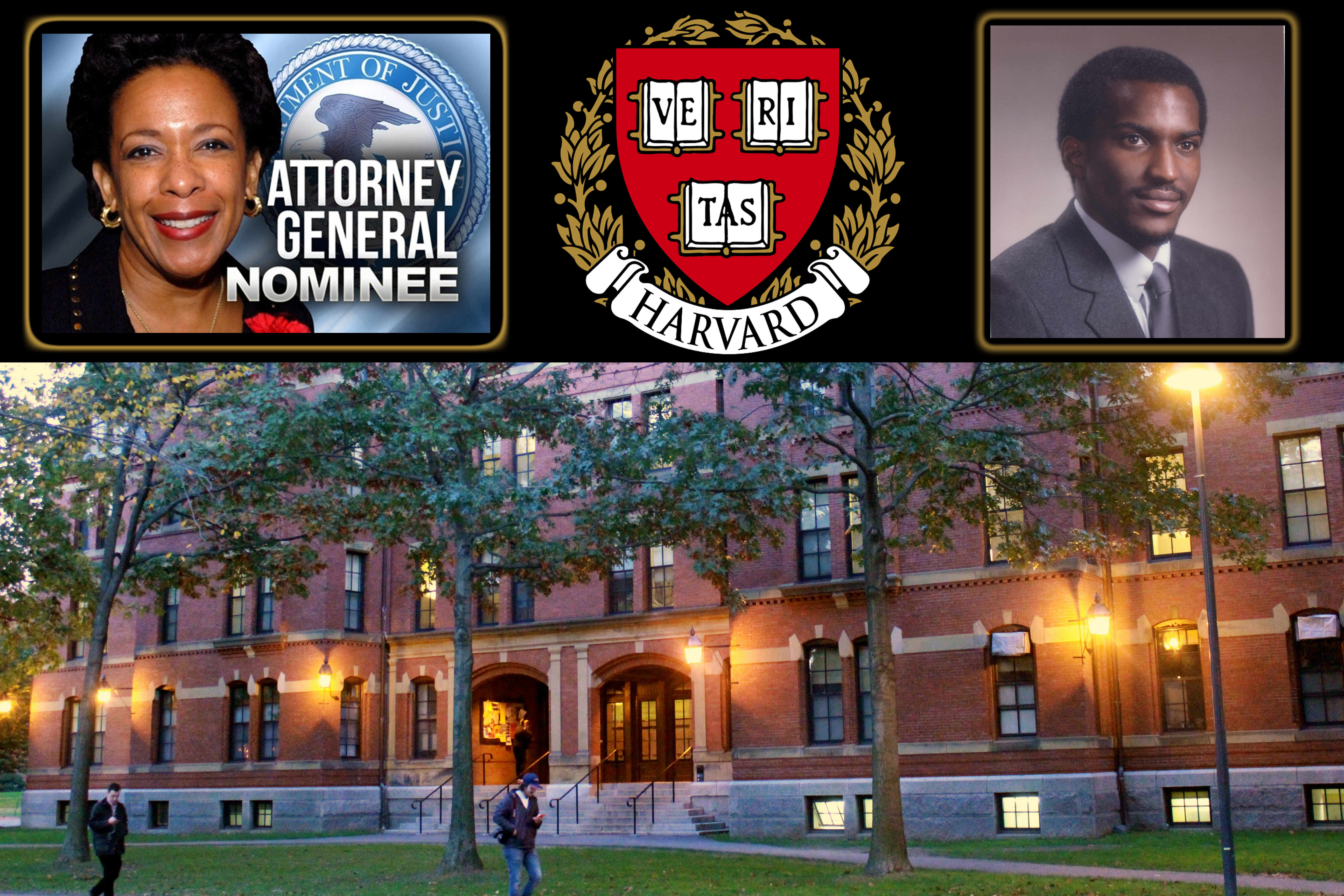 Attorney General Nominee Loretta Lynch, Harvard Dorm Weld Hall, Dr. Karriem Ali, MD
RSE student and Scholar Series Lecturer Dr. Karriem Ali, MD attended Harvard University in the late 70's and early 80's at the same time Attorney General Nominee Loretta Lynch was also a student. Both resided in the same dormitory hall, studying for medical and law degrees, respectively.
Dr. Ali reports that Weld Hall (pictured above) was also the former home then-future President John F. Kennedy, Daniel Ellsberg, Michael Crichton, Ben Bernanke, and Neil deGrasse Tyson.
– "Remarks by the President at Nomination of Loretta Lynch for Attorney General"
From The White House, Office of the Press Secretary, November 09, 2014.
Read more
– UPDATE: January 26, 2015
"After forging her path from N.C. to Brooklyn, Lynch is poised to become attorney general"
"This week, Lynch, the U.S. attorney for the Eastern District of New York, is on her own in the spotlight. The Senate Judiciary Committee will begin two days of confirmation hearings Wednesday on the first African American woman nominated to be attorney general.
If confirmed, Lynch, 55, will be the first U.S. attorney to become attorney general in modern history. (The last one was William Wirt, who was attorney general under President James Monroe in 1817.) From her office in Brooklyn, where she supervises 170 lawyers, she would be moving to Washington to oversee 116,000 full-time employees, a $27 billion budget and a department that is often a lightning rod on Capitol Hill."
"Lynch is poised to take the job at a moment of high tension between law enforcement and minority communities across the country, with the Justice Department assuming a prominent role in investigating allegations of civil rights violations and excessive use of force by some police departments," quoting Sari Horwitz, The Washington Post.
Read more

– UPDATE: April 23, 2015
"Loretta Lynch Confirmed by Senate as Attorney General "
"Loretta Lynch was confirmed Thursday as attorney general, the first black woman in American history to hold the country's top law enforcement post," by Halimah Abdullah, NBC News.
Read more