U.S. House of Reps takes away women's rights –
Ramtha: "Women are the most prejudiced species there is."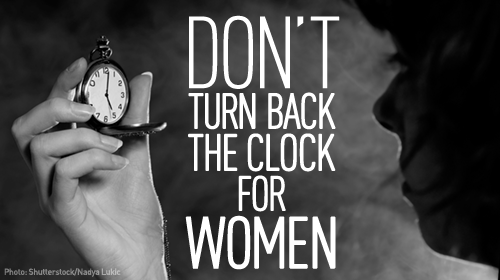 – "Protect Women's Reproductive Decisions"
"The House just passed a bill to rob a woman of her access to abortions by taking away insurance coverage –
on the anniversary of Roe v. Wade.
What a dark day for women's rights in America.
With this bill, women across the country would be denied the ability to make their own decisions about their reproductive care, even when their health is in danger. It would be particularly devastating to low-income women and their families.
But our opponents don't care about women's safety and health, or their fundamental rights. Their agenda is dangerous.
This year Congress has already prioritized a whole slew of national attacks on our reproductive freedoms.
This bill is the beginning of a much larger battle. This new Congress is not holding back any punches. But we've fought off attacks like this before – and together, we can stop them.
Make sure Congress hears us loud and clear – interfering with women's healthcare decisions is a failing agenda," quoting the ACLU.
Read more
– UPDATE: July 3, 2015
"Vatican's justice leader highlights importance of 'investing in women'"
"Ahead of conference on pope's environment encyclical, Cardinal Peter Turkson says to achieve development goals women need more access to education," quoting Rosie Scammell, The Guardian.
Read more
– Ramtha: "Women are the most prejudiced species there is!"
"I am in the body of a woman because women are the most prejudiced species there is. Forget the Equal Rights movement.
Let's talk about women of all virtues and all ethnic groups around the world that to this day some are burned to death by their husbandmen because their dowry has run out."
– Ramtha
March 10, 2000
Yelm, WA
Beginning Retreat
"The downfall of the divinity of man occurred when man proclaimed a woman soulless – soulless.
You know, in the name of God this was done. Contemplate it. God has always been called man.
Did you ever know of any woman that ever became a Christ?"
– Ramtha
Read more of Ramtha's teachings
– "Ramtha – Why should God be so afraid of women?"
Click here to listen to an excerpt of Ramtha's teaching (properly attributed and posted under Fair Use), Disc 1, # 02.
Click here to purchase the CD Taking Your Power Back, from August 5, 2006.