"Olive oil: The key to curing cancer?" –
Ramtha on this "restorer of life"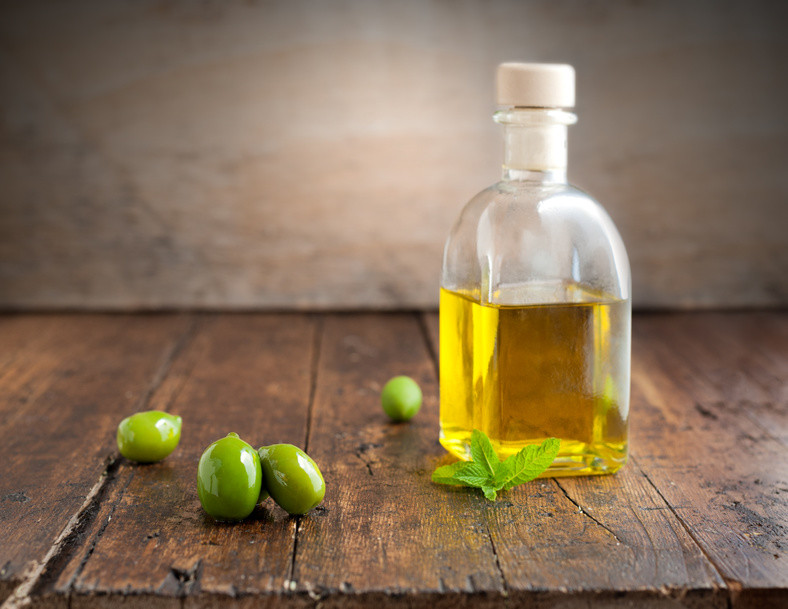 "As more people turn to the Mediterranean diet as a healthy life option, oleocanthal, found in olive oil,
is growing in its significance as a key active component of this diet, researchers say."
Photo credit: © David San Segundo / Fotolia
– "Extra virgin olive oil (EVOO), long-known for its heart health benefits, has now been identified for its rapid destruction of cancer cells."
"While scientists have proven that the oleocanthal compound found in EVOO causes cell death in cancer cells, they have been unable to provide an explanation for this phenomenon until now," according to this recent article in Science Daily. Read more
– Ramtha calls olive oil the "restorer of life" in this 1997 teaching
"An olive is a peculiar fruit from a peculiar and magnificent tree, a tree that does not know how to die. Did you know that an olive tree continues to grow for centuries? An olive tree just doesn't die. It won't give up. It grows in the most desolate of areas and has a tenacity to find its own water at whatever depth. Its bark is made of such that it can withstand any storm.
When it brings forth in the spring its silver and emerald leaves, they are an absolute delight to the dream that it had in winter of its little fruit — a strange and peculiar little creature with a lot of green flesh over a very large pit. The oil from this seed is a restorer of life. The olive is a brain food. Its oil is for the brain. It restores and cleanses not only the brain but its oil is for the kidneys and the liver and the heart. Its oil is for the ductless glands in the body that will awaken. It is a rejuvenator of the skin and its tissue. It is a marvelous tree.
Why would this tree bring about such a rejuvenating quality? Think about the tenacity of the tree. It can live for centuries. No matter where you put it, it will find water. It will bury its roots and it will grow, so we are talking about a survivor here. Is it then, by logic, any accident that this olive tree would produce an oil that is equal to its own emotion? That is why it is so beautiful for the body. And it made certain it had a large pit surrounded by soft flesh so that you would make certain you would spit it so that it would have little olive trees."
-Ramtha
September 5-7, 1997
Yelm, WA.
Analogical Archery Event