"Strange Apocalyptic Sounds" –
From JZ – "It's Coming"
Ramtha provides his insight on these sounds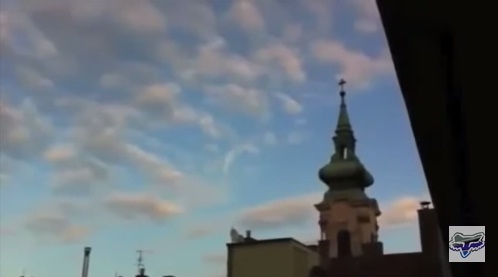 Photo credit: Jason A, YouTube Video
– A Message from JZ – "It's Coming"
Dear All,
I share this with you, not to frighten you, but make you aware of what Ramtha has told us for years that may be coming.
The powerful forces of the OLD EMPIRE VS THE DOMAIN are at war – the great war that Ramtha has told us about so many times. I believe that what you are hearing in this video are massive craft – like the floating city over S. Africa – that are moving around the world cloaked but sound is not cloaked. The deep sound of a trumpet reminds me of Gabriel's trumpet in the book of REVELATIONS that announces the beginning of the great change. YOU WILL HEAR IT IN THIS VIDEO. Though this began in 2011-2014, the sounds continue today. We are safe but liftoff is coming.
– JZ
Click here for JZ's e-mailer.
– JZ received this YouTube video on her Facebook page: (referenced above)
"Strange Apocalyptic Sounds WORLDWIDE 2013"
Video credit: Jason A on YouTube.
Click here
– JZ posted this video to her Facebook page from April 25th in Seri Kembangan, Malaysia:
Video credit: Chang Sang
Click here for this amazing footage.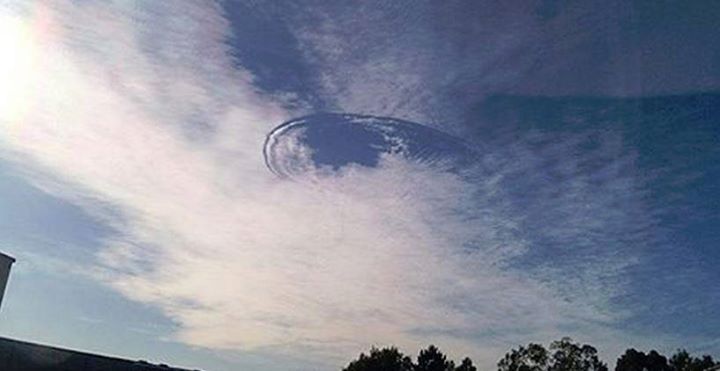 A cloaked ship? You decide.
Photo credit: Facebook page of Donald J. Potts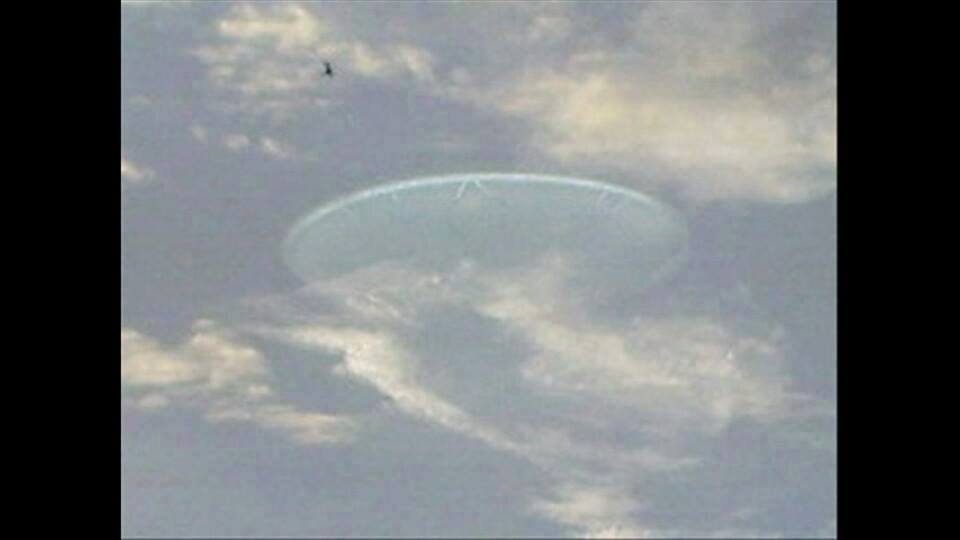 Another view of a cloaked ship? You decide.
Photo credit: Facebook page of Donald J. Potts
– UPDATE: April 20, 2015
"Theories offered about Sunday night's strange roar over southern Wisconsin"
By Nick Crow, Gazette Extra, Wisconsin.
Read more
– UPDATE: May 8, 2015
"Strange Sounds In Terrace B.C. Caught On Video — Again"
By Rhianna Schmunk, The Huffington Post B.C.
Click here
– UPDATE: May 20, 2015
"A mysterious noise from the sky is continuing to baffle people all over the world"
From Disclose.TV.
Read more
– UPDATE: July 29, 2015
"Do you feel the mysterious booming noises around the world?"
"Once again, mysterious loud booms and shaking are back, if in fact they ever left. Why are these so-called "mysterious loud booms" being heard so often around the world?" quoting Strange Sounds.org.
Read more
– Ramtha provides his insights
"When the voice is heard saying It is finished, you will look up into the heavens and see an armada that is beyond imagination.
"This armada is on the side of this that is chosen, and it is known who they are, and that which is termed the champions of the human drama will emerge."
– Ramtha
"Last Waltz of the Tyrants," page 96.
And this, says Ramtha, will herald the birth of the age of super consciousness.
– Ramtha added additional insight on Trumpet Sounds in the sky
"Have you heard those sounds? You know, you can cloak a spaceship but you cannot cloak the sound. Heard that trumpet screaming all over the world, some eerie sound coming out of the sky? That is 'Gabriel's trumpet.' It is the beginning of Armageddon, the scariest thing you will ever hear. You can't see it because everything is starting to go haywire, according to plan. Saint John the divine was so crazy, the Catholic Church thought him such a promoter to the faith, that they left his imprisonment in and his writings in. He was a madman. But he did it good. He saw the end of days. He saw the end of the Earth. He saw these times.
You are going to hear over the State of Washington the freakiest sound you have ever heard in your life and you will never see where it is coming from because it is a massive ship, and it is screeching and it sounds like a trumpet blowing. And it will shake your DNA to the bone because something is saying, 'Time is up.' The deceivers are already chopping off the heads of true believers in the Promised Land — not in the North — down there where all the fuss is about. Yes, it is going on. The deceivers of the world are rising up and the great intimidation is at hand.
There is no thing that I ever taught you that would leave you unprepared for anything coming. I told you to be prepared. I told you how to be it. I told you to have water, get away from water but have land with water, put up gold, grow your own food, and be stocked up. And now your water is worth more than gold. Ask anyone from California. The end of reincarnation is coming to an end, and so is redemption, the last time that this world will sustain its ghosts. And whosoever has become of the Earth, is of the Earth, has lived by the Earth, will die in the Earth. And ghosts, through saltwater and fire, will dissipate and be no more."
– Ramtha
May, 23, 2015
Yelm, WA.
Mind As MatterSM Workshop