The Ed Show on MSNBC all next week –
"Rising Tide, The Climate Crisis"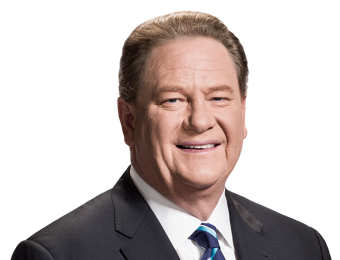 Ed Schultz, The Ed Show
Photo courtesy: MSNBC
– The Ed Show original series "Rising Tide, The Climate Crisis" airs April 27-May 1 at 5pm EDT
From the show transcript for Wednesday April 22nd, 2015 –
SCHULTZ: Florida is ground zero for the impact of climate change. Our team traveled around the State of Florida to hear from the people who want action to protect their homes and their environment.
Tune in all next week here on the Ed Show for Ed Show original series "Rising Tide, The Climate Crisis".
It`s amazing. We talked to the scientists, we talked to the climate deniers, we talked to the business leaders. And what is the future for Florida as the water continues to come up.
There is a huge water problem in South Florida.
We`ll bring it to you all next week here on the Ed Show.
"Rising Tide", all about climate change.
Click here and scroll down.
Check listings in your area for showtimes.
– Ramtha's teachings on the climate crisis span four decades bringing knowledge to make prudent decisions
This Newsletter contains many Ramtha teachings on climate issues.
"Last Waltz of the Tyrants, the Prophecy Revisited, captures Ramtha's teachings and predictions over twenty years ago that describe the drastic changes that are coming from natural upheaval to economic and political turmoil. Ramtha explains the forces behind these changes and the many events throughout history — including our near future — which have been carefully planned out by a few.
Many things Ramtha predicted three decades ago can clearly be confirmed in many of today's news headlines, yet there is more to come, according to Ramtha. Although the future may seem daunting and grim, Ramtha forecasts a greater destiny in the making with the help of advanced civilizations who love humanity: the dawning of superconsciousness — a new age — and a more evolved human race.
'This destiny — those changes I talked about so long ago in your time — is coming into full manifestation. Go and look at them. What sounds common to you now was uncommon then.'
— Ramtha
July 1992
Click here to purchase Ramtha's Last Waltz of the Tyrants.