Senior RSE students inspire their Retirement Community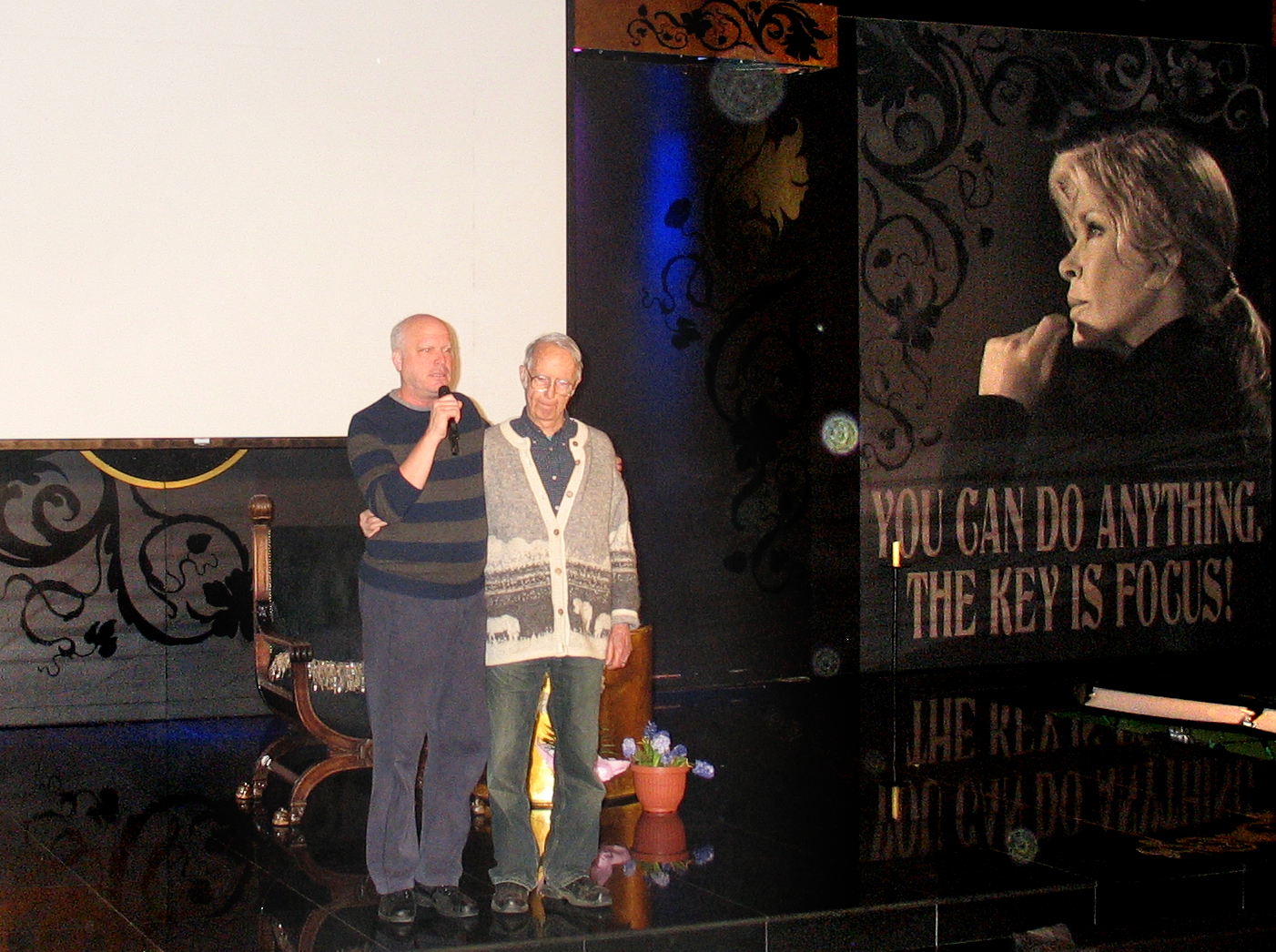 David Naber on-stage to share his story
On Thursday, April 4, 2013, Steve Klein asked Beginning Event student David Naber to share his unique experience after the teachings on Orbs and in making contact with entities in the unseen. Dave reported having made a connection with his deceased twin brother.
Read more of Dave's touching story.

Dave's wife Lizbeth got her first-ever Fieldwork® card
at the second session of that event
Lisbeth and Dave have been changed by what they experienced at RSE and in continuing to read and listen to Ramtha's teachings. They have shared their inspiration with their friends and neighbors and asked if they could bring a busload to RSE for a campus tour and introduction to the teachings:
"Forty-two active seniors from Panorama Retirement Community in Lacey, WA came to RSE campus for a tour [May 7, conducted by Mike Wright and Laura Mooney] of the grounds and an orientation to our philosophy.
RSE students and long-time Panorama residents David and Lisbeth Naber proposed the idea to both organizations, and it was a rousing success for all involved!"
Click here for their photos, including the Neighborhood Walk® and Remote View.

42 guests in the Neighborhood Walk®, May 7