JZ's and Ramtha's Progressive Big Event – Mexico
June 11-17, 2015 – Event Links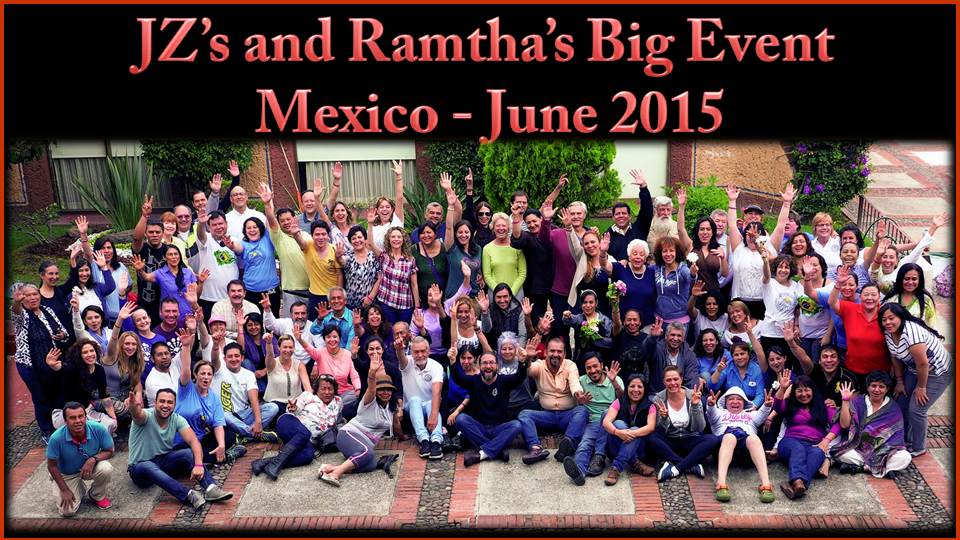 Topics referenced at this event
– "Earth: An Alien Enterprise"
By Timothy Good.
Click here
– "UFOs and The Nature of Reality: Preparing for Contact"
"Understanding Alien Consciousness, Interdimensional Mind, and the Future That Awaits the Human Race"
By Ramtha.
Click here
– An excellent summary prepared by Jaime dovetailing with "UFOs and The Nature of Reality: Preparing for Contact"
Click here
– "Half of European men share King Tut's"
By Alice Baghdjian, Reuters, August 1, 2011
Read more
– "In Search of the Self DVD"
Click here
– The list of videos JZ recommended throughout the event.
* The Great Egyptians Akhenaten the Rebel Pharaoh, Discovery Channel 1999
* Akhenaten and Nefertiti The Royal Gods of Egypt, BBC 2002
* Ancient Aliens season 3, episode 16 Creation of Man, History Channel 2011
* Codes and Conspiracies season 1 – The UFO Cover-up, American Heroes Channel 2014
* The Devils Graveyards 12 Vile Vortices, History Channel Special 2014
Topics referenced by Mike and Dr. Martinez, DC
– Akhenaten on Wikipedia
Read more
– Alien Interview
Read more
– "Half of European men share King Tut's"
By Alice Baghdjian, Reuters, August 1, 2011
Read more
– DNA testing of RSE students and Staff
64 DNA samples taken of RSE students
2/3 were women 43, 21 men
92% have R1B gene
96% of RSE staff tested have R1B gene
– "Retracing the Maternal (mitochondrial, or mtDNA) haplogroups of the original R1b people"
Submitted by Dr. Karriem Ali
Read more
– About GladysSM
Read more
– Marc Hazewinkel's healed his hip with Blue Body® work – the Blue Orb over his hip at Class 101 is a talisman.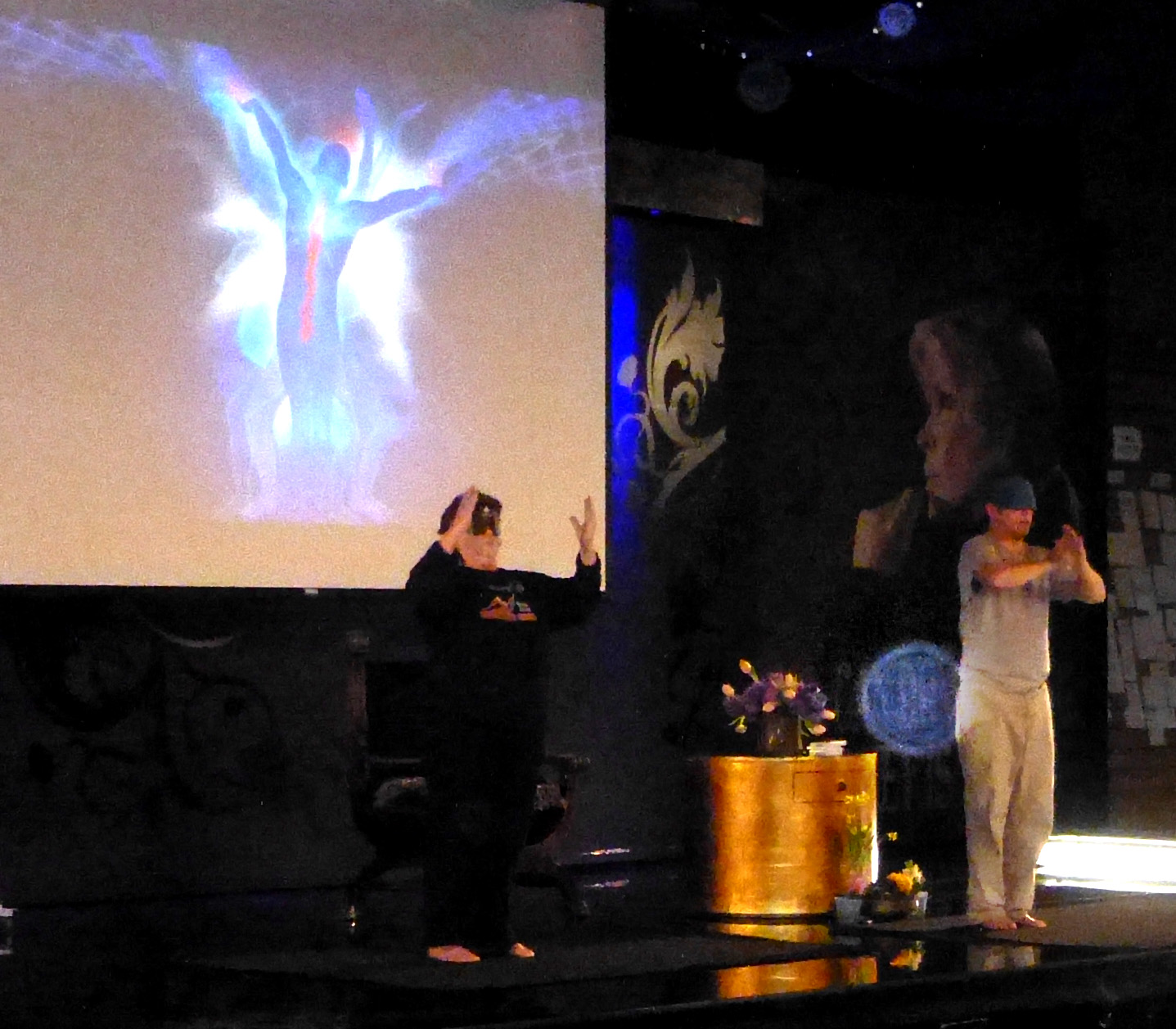 – "The Three Faces of Eve, 1957 movie"
Click here
– In 1996 and 1997, a team of 18 researchers studied JZ, Ramtha and the School students.
Eight standardized physiological, psychological and behavioral tests were administered repeatedly on JZ and six long-time students.
Read more
– "Coal miners in the city of Moberly, Missouri mining a shaft 360 feet deep, broke into a cavern revealing "a wonderful buried city," multiple sources reported in 1885," quoting Kristan T. Harris, The Rundown Live.
Read more
– Cover-up of giant humanoids revealed – Ramtha: Giants walked the Earth 35,000 years ago
Read more
– "Dionne Warwick – Walk On By"
From YouTube.
Click here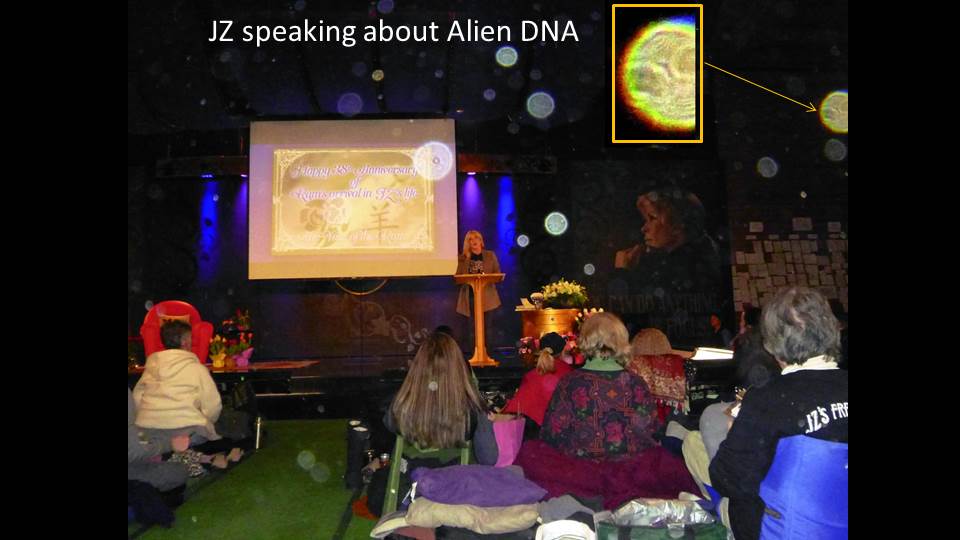 Photographed February 22, 2015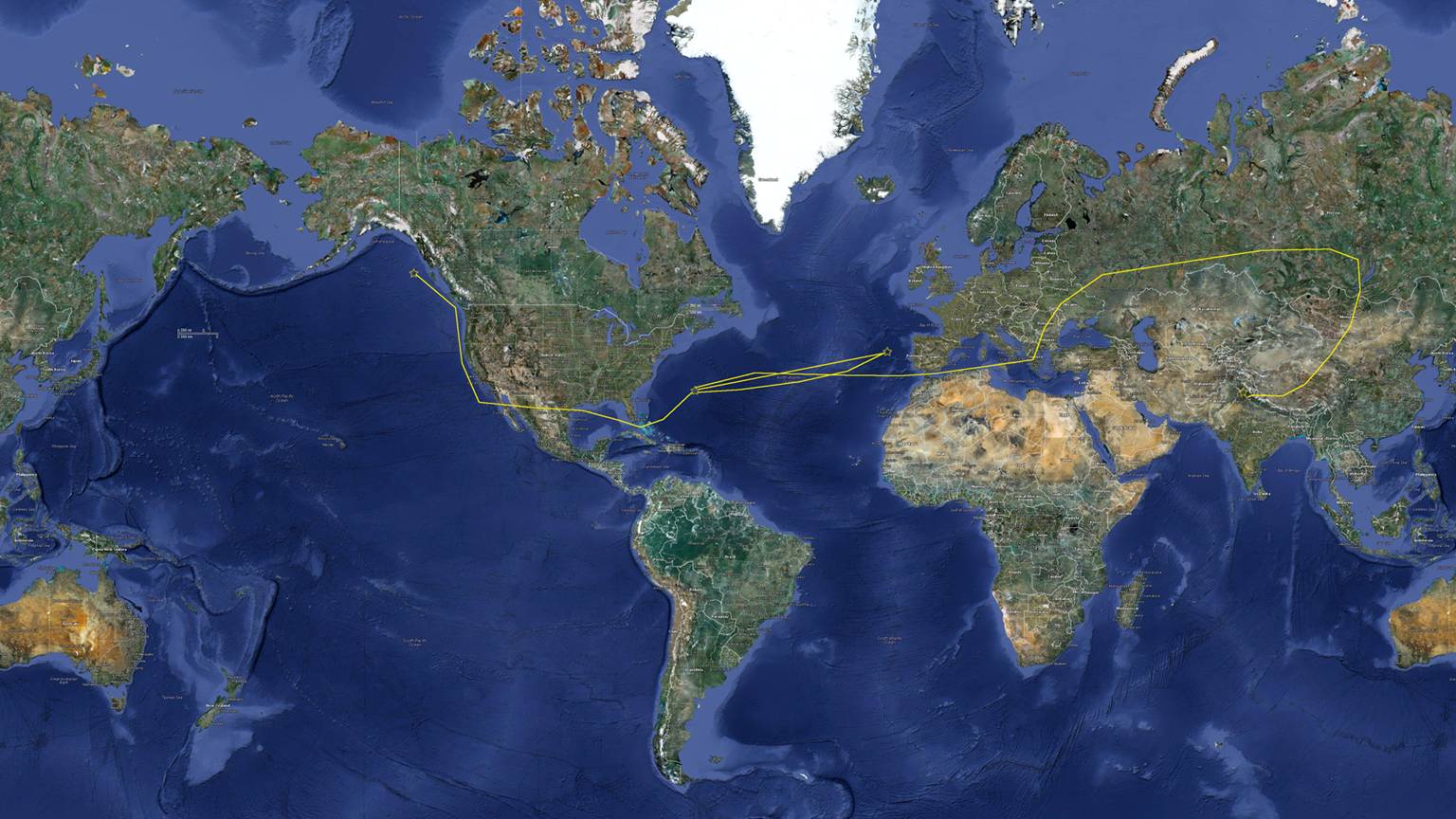 Map of Ramtha's march 35,000 years ago as told in 2012
– DNA tests of JZ and Ramtha
Click here
– DNA Fibonacci Spiral structure similar to a pine cone.
Click here (scroll down)
– "Wheel within a wheel" and anti-gravity taught at RSE.
Click here from American Antigravity.
– "Vacuum state"
"In quantum field theory, the vacuum state (also called the vacuum) is the quantum state with the lowest possible energy. Generally, it contains no physical particles. Zero-point field is sometimes used as a synonym for the vacuum state of an individual quantized field," from Wikipedia.
Read more
– "Codes and Conspiracies : The UFO Cover-Up" – YouTube
Click here
– Junk DNA was referenced in Dr. Matt's talk.
This article expands on this concept:
"Junk DNA: Doorway to Transformation"
"Far from being non-coding and useless, so-called "junk" DNA can interact with zero-point energy and the morphic field, affecting our consciousness and also responding to changes …," by Brendan D. Murphy, Nexus Magazine, October 25, 2012.
Read more
– 2015 Event schedule
Read more
– Laura Eisen's Product Presentation
"Ramtha Alien Crop Circle Decal – Metallic Gold, Glossy Black or Glossy White"
Click here
– "Golden Egg Torsion Field Entity Print"
Click here
– RSE-Newsletter highlights presented by Steve Klein.
Read more
– Steve Klein's Exclusive Interview with Dr. Matthew Martinez, Part I.
Click here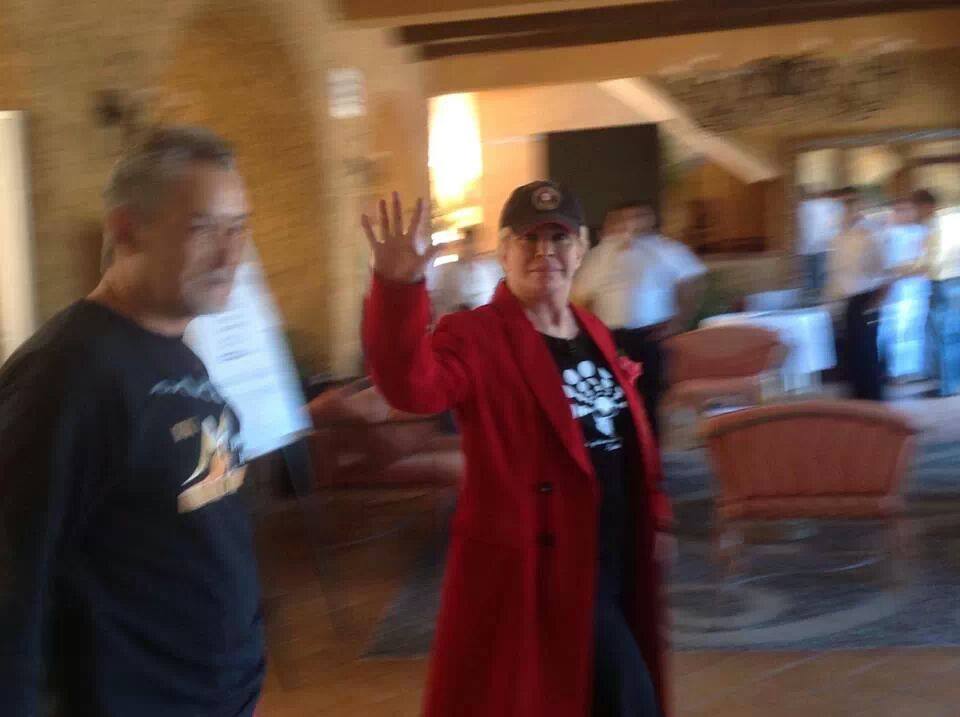 Ramtha's Field Effect taken in Mexico, March 2014
Ramtha is clear in the photograph while everything around him is distorted by his "field."
– Event Music List
Click here
– Event Photo Album & Orb Show
Click here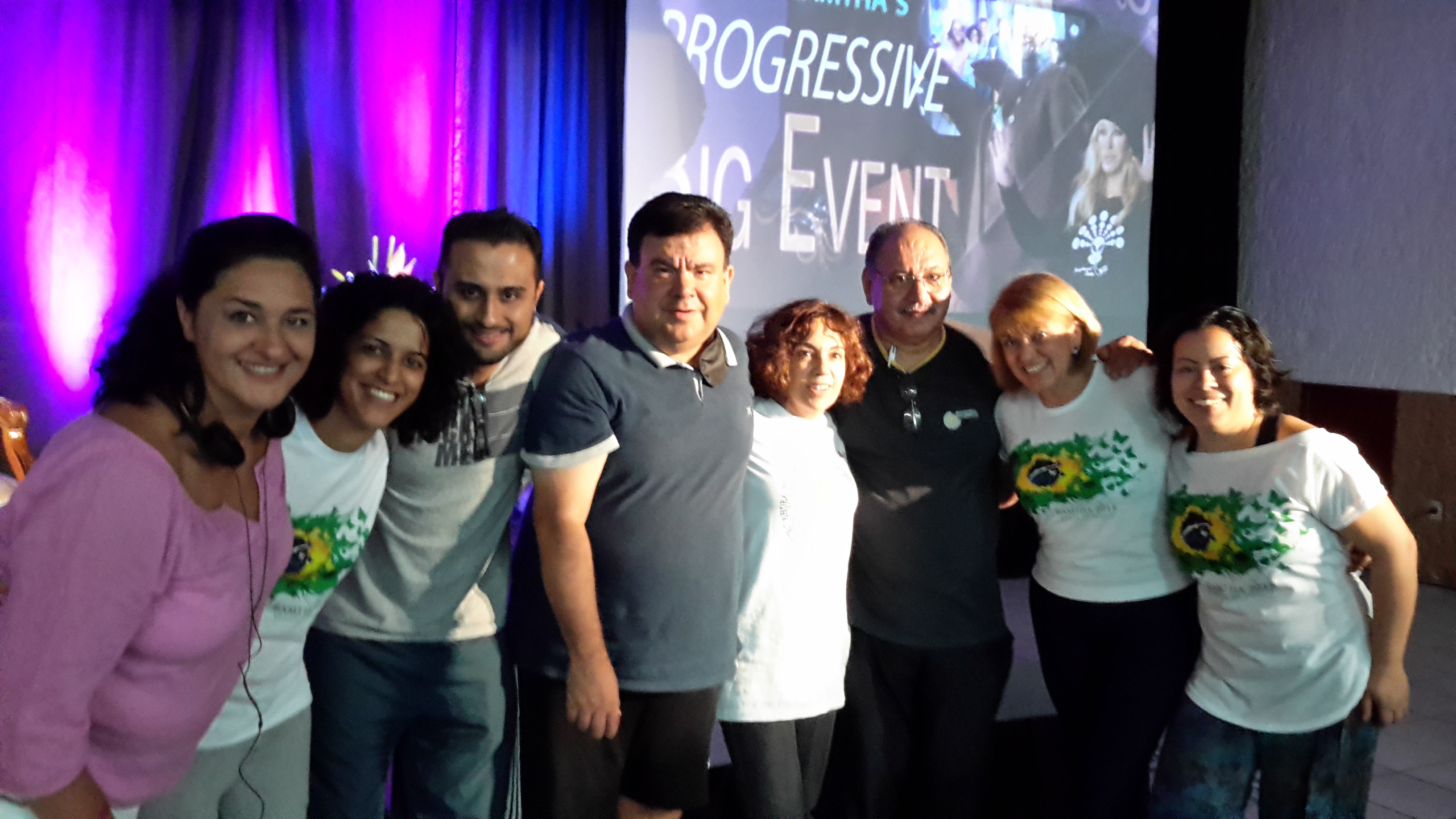 The Brazil Contingent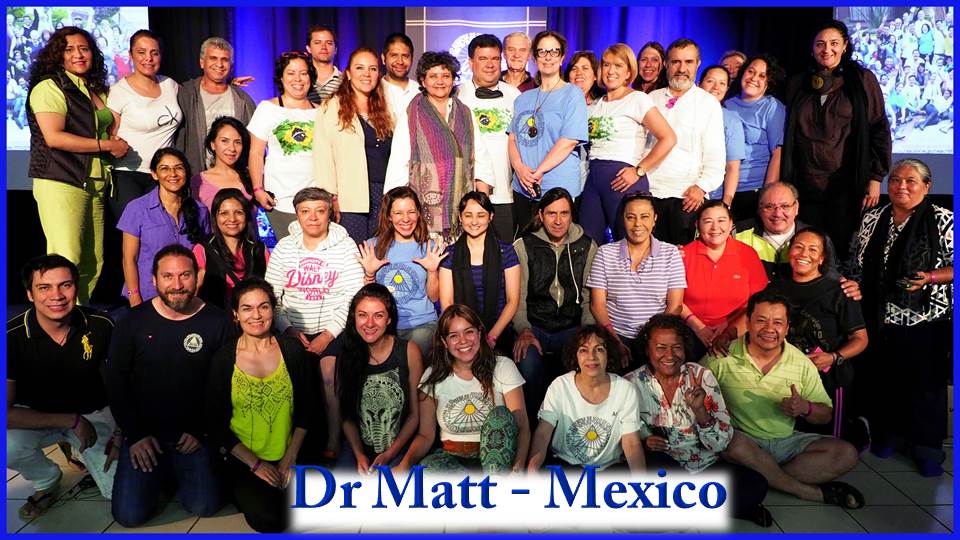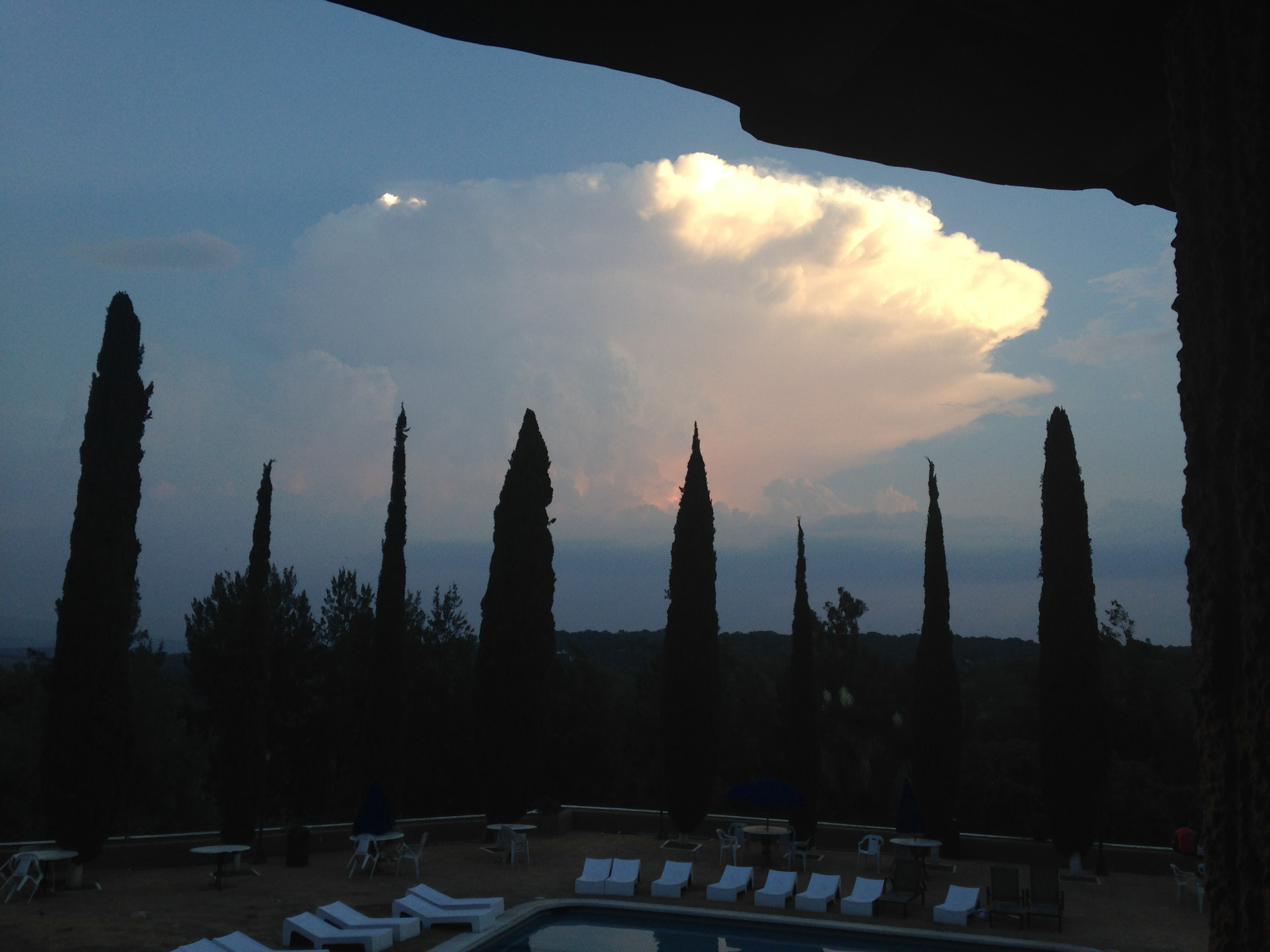 Ramtha brings storms to open the event June 11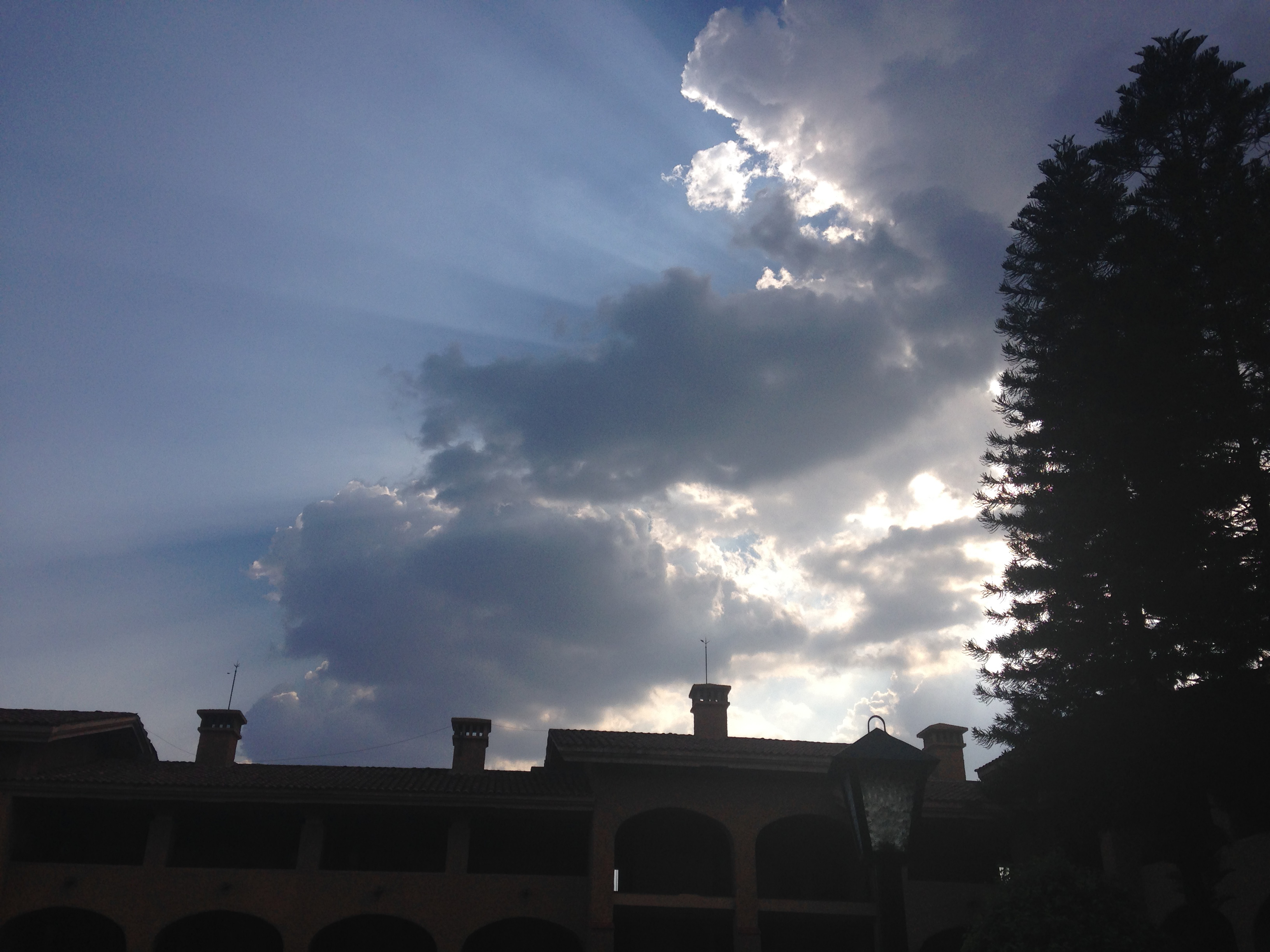 Ramtha brings storms to open the event June 11
Click here for the video of the storms.