Student Accomplishments:
RSE Coordinator Sam Acquah publishes a new book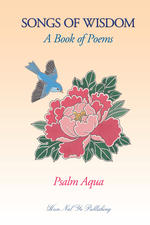 "Songs of Wisdom"
Photo credit: Psalm Aqua (pen name)
RSE Coordinator in Ghana, Sam Acquah has published a new book, Songs of Wisdom, A Book of Poems, now available in the iTunes iBooks store.
Sam has previously stated that writings from his contemplation of Ramtha's teachings helps him absorb and integrate what he is learning.
Click here to puchase.